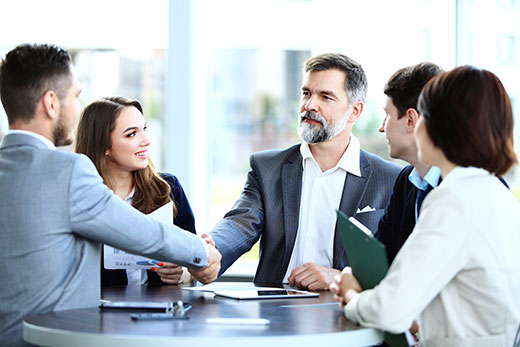 It has been believed that Human Resource(HR) department is one of the core component of business. Human resource is responsible for searching applicants, hiring new employees, processing payroll, appraisal and training and development of the employees. The decision  to choose the right recruitment agency is often difficult and extremely significant task. A good recruitment agency will add value to your business along with its branding.
If you are looking to outsource your HR operations, always remember to check the reputation, rules and practices followed by the agency and the cost to your business. There are some important considerations that you have to follow to find the best and right HR outsource agency, which are described here:
Know Your Staffing Needs
The very first step in this direction is to determine your business's staffing needs. The needs could be temporary, permanent or contractual basis so, it's imperative to choose an agency which has some unique expertise to provide your business. You can only select an agency when you know about your staffing needs so that you could match them with the offerings of the organisation.
Research Thoroughly
After you have determined your needs, you need to perform a thorough research of the potential organizations that offers human resource services in the area around yourself. In this era of online, this task have simplified significantly as you just need to search for the websites which are offering these staffing services. After that you can narrow down your search and choose the best option for your business.
Reach Out To Potential Agency And Check Reviews
When you have narrowed them down, look for agency's contact information to reach the potential ones. Give a call or leave a query to clarify any questions or doubts as it would help you in selecting the best option. You can also ask about and take a look at their success rate and their achievements till so far. You have to be keen in identifying the unique aspects of potential agencies and figuring them out in relation with your business.
As not everyone discloses everything about them especially their failures, keep your eyes open on the review and third party opinions to verify the information.   
Ask For Their Experience And Process
Once you have completed the task of identifying an agency in your area, ask for the experience in their field, the whole process of recruitment among their qualifications and the clients they have dealt in the past. This will provide you with the necessary information of who you are going to deal with, their recruitments practices and their work ethics in the whole process of screening and interviews.
Cost To The Company
You have to be upfront about the money factor as in how much will it cost to work with the company and the cost comparison to other similar ones in the same area. You should also be on the look out for the agencies that can reduce the recruitments cost and save you some money along with reduced HR time.
These are important tips that will help you out in selecting the right agency for important HR operations to ease the whole process while saving you time and money.