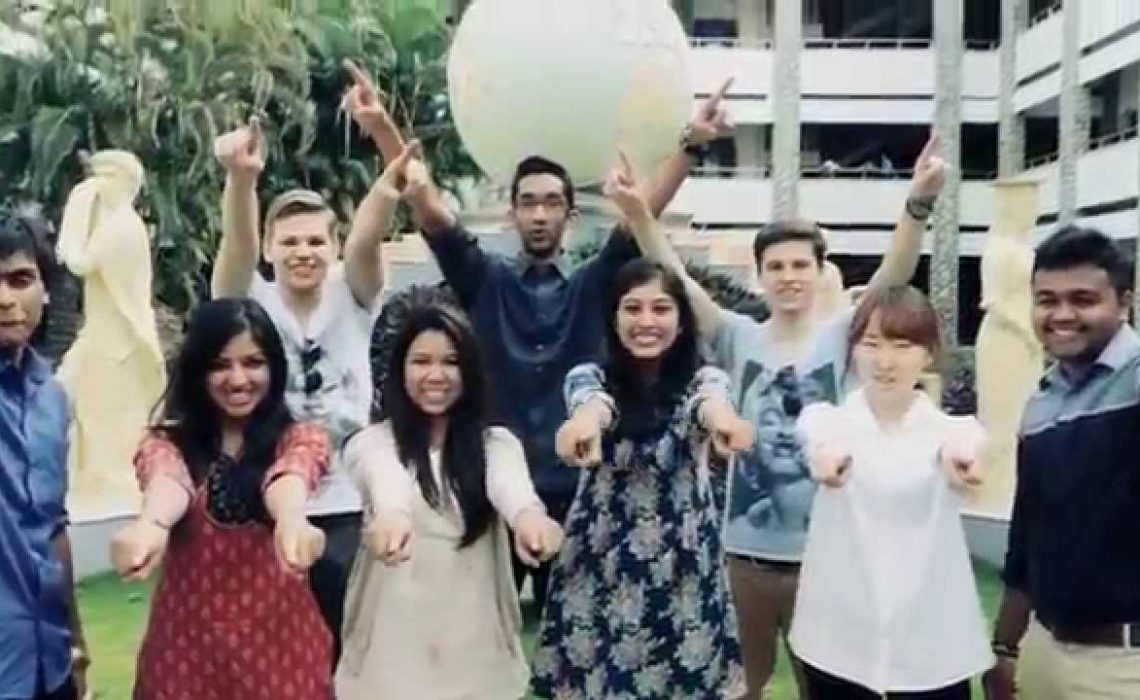 A Master of Business Administration (MBA) is one of the most sought-after courses these days. It is your gateway to enter the corporate world. This is the course which sets the foundation for the rest of your career path.  If you have made up your mind to pursue this course, here are some pointers to help you along the way.
Do it for the right reasons: Why do you want to pursue an MBA degree? Will it help you to achieve your goals? Finding answers to these questions will help you select the right MBA programme in the right B-School.
Think about the end goal: Where you want to end up after the completion of the course is the most important factor to consider when selecting an MBA programme. If you want to work in the financial sector, pursue MBA in Finance and try to get admission in the B-School famous for this specialization.
The right focus helps: Most of the successful entrepreneurs across the globe knew their goal at a very young age. They knew the path they had to take and worked hard to reach their destination. If you know your goals, then it will help you to make your way to achieve them. Many times, certain B-Schools possess expertise in a particular field, which is what it eventually gains recognition for. Thus, keep your focus very clear before picking your ideal B-School according to the field in which you want to pursue your MBA degree.
Decide between full-time and part-time Course: We have seen many successful people put their work on hold to pursue a full-time MBA programme. These are the people who have realized that an added qualification can do wonders for their career. Further, those who cannot break their professional commitments but still want to pursue this course, choose a part-time MBA Programme to advance further in their path.
However, a full-time programme can lay the perfect foundation for your career because you get to learn the practical aspects of the various concepts. Also, it not only teaches the basics of your chosen field but also lays the ground work for skills such as communication, team work etc.
Choose your school: There are several websites which come out with their own list of top B-Schools in India that offer MBA programmes in different specializations. One of the most authentic lists that you can depend on is by the Ministry of Human Resources and Development. Reputed online youth forums list these B-Schools on the basis of their accreditation, fees, offered facilities, faculty expertise, etc.
You can also look at the brochures of different B-Schools to know the specific field they are renowned in. Also take into consideration the fees, location of the school, and internship programmes. Analyzing these factors will help you pick the B-School that aptly suits your requirements and preferences.
Do your research: Once you have shortlisted your choice of B-School, do a comparison to pick the best one. Also, visit the college to talk to the existing students before applying for the admission.
Get ready for the Entrance: Many MBA Schools have their own entrance exams. Several others take students in on the basis of scores obtained in CET, CMAT, MAT, etc. Identify which exam you need to appear for to gain admission in the college of your choice. This will help you prepare and appear for the exam accordingly.
In order to make your task a bit easier, here is the list of some of the top B-Schools in India: –
Indian Institute of Management, Ahmedabad
Indian Institute of Management, Calcutta
Indian Institute of Management, Bangalore
Xavier School of Management Jamshedpur
Faculty of Management studies, University of Delhi
S P Jain Institute of Management and Research, Mumbai
Uttaranchal University, Dehradun
Management of Development Institute, Gurgaon
Indian Institute of Management, Lucknow
Indian Institute of Management, Kozhikode
Indian Institute of Foreign Trade Delhi
NMIMS School of Business Management, Mumbai