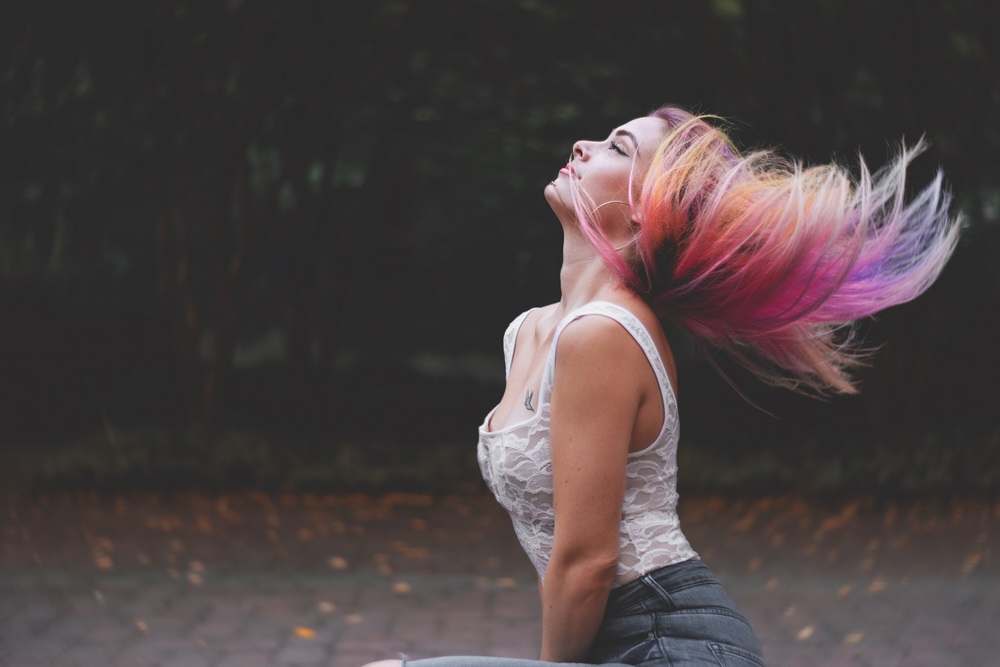 Today many women spend a lot of time putting their makeup on and trying to achieve the no-makeup look. Applying makeup is practically a form of art that comes in many different forms and it can completely change your look if it's done properly. However, wearing makeup all the time is not quite possible or healthy for your skin but you still do strive to always look beautiful. So, what's the solution for this problem? Well, don't ever forget that naturalness has been in trend since forever and by following some beauty rules you can look amazing without using any cosmetic product on your face. Here's how you can look naturally flawless every day by using these 5 simple tricks.
1. Take care of your facial hair
On a face without makeup overgrown forehead, eyebrows, upper and lower lip hair can look really bad, and that's why you need to get them trimmed whenever is necessary. Since eyes are the center of attention on your face, make sure to trim and form your eyebrows as per your face shape. An arched brow can easily fetch the attention of people.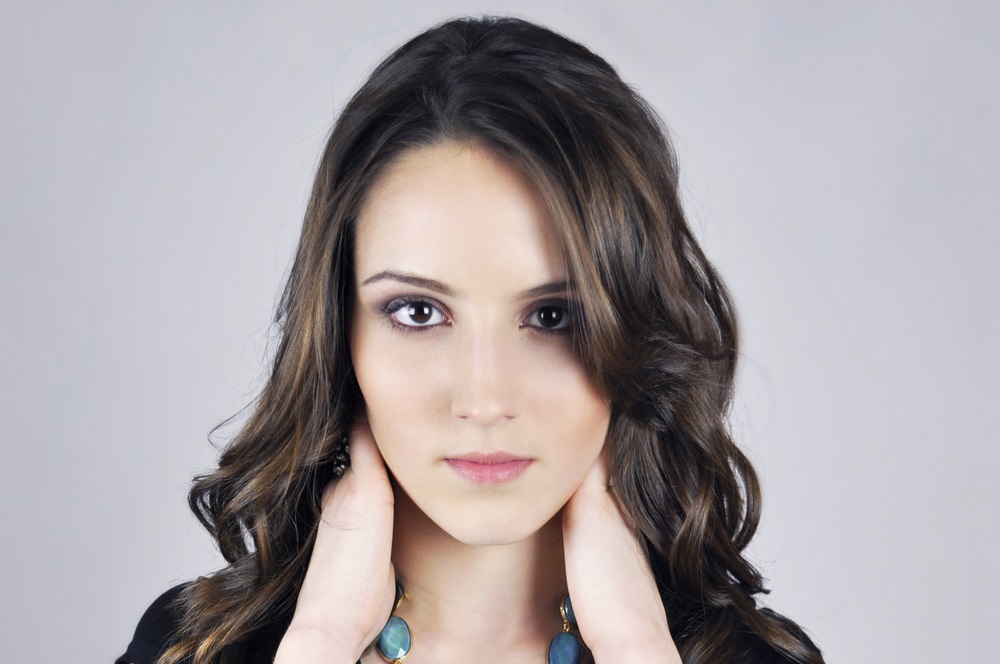 The easiest thing you can do to achieve this look is to tint your eyebrows with and eyebrow pencil, henna or dye. However, when choosing the color make sure it is at least one shade lighter than the color of your hair if you are brunette and 2 shades darker if you are blonde. If you are trying to grow thick brows, applying a mixture of castor oil and almond oil to your brows on a daily basis will do the trick. After a couple of weeks, you'll notice a big transformation.
2. Have a sparkling smile
Besides your eyes, one of the first things people notices about you is your smile, so show it off. Believe it or not, just by doing something super easy as smiling can make you look 10 times prettier in people's eyes and will distract them from your flaws. To be more precise, a bright smile adds 100 points to your beauty and gives a boost to your confidence. According to science, pearly white teeth indicate that you have a good health and because of that you attract more people.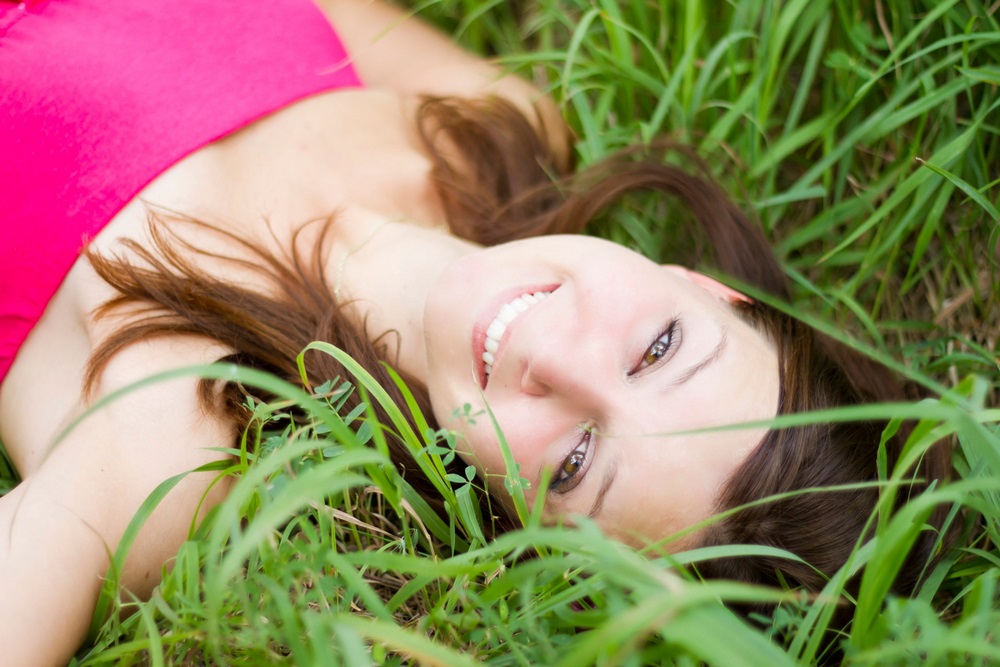 It doesn't matter if you wear braces or you have a little bit curved teeth, as long as you take good dental care and keep them clean. If you don't want others to roll their eyes after seeing your pale teeth, you should rub the inside of a banana peel onto your teeth few times a week, apply a DIY paste of baking soda and few drops of water or simply use a whitening toothpaste, especially after drinking wine or coffee. However, do not overuse such toothpaste because it can be really harsh for your teeth. If your teeth are naturally yellow or gray, you should consider getting them professionally whitened.
3. Take care of your hair
Dull hairs can't co-exist with your makeup-free face. This means that you should cut your split ends on a regular basis, wash your hair every 2-3 days, don't go overboard with the styling products and use products with heat protection. Also, you should choose natural colors and simple hair styles because more drastic option would steal the natural look from your hair. To add more shine to your hair you should rinse it with boiled herbal extracts, like linden and chamomile for blondes and oak bark and sage for brunettes. More and above, using coconut oil can also add shine to your hair, as well as fight dandruff and dryness. Also, I recommend checking out the sugar bear hair review, where you can learn more about the amazing hair vitamins that support healthy hair growth and are able to solve many hair related problems like hair loss, dandruff, and flaky skin while promoting new, beautiful and strong hair.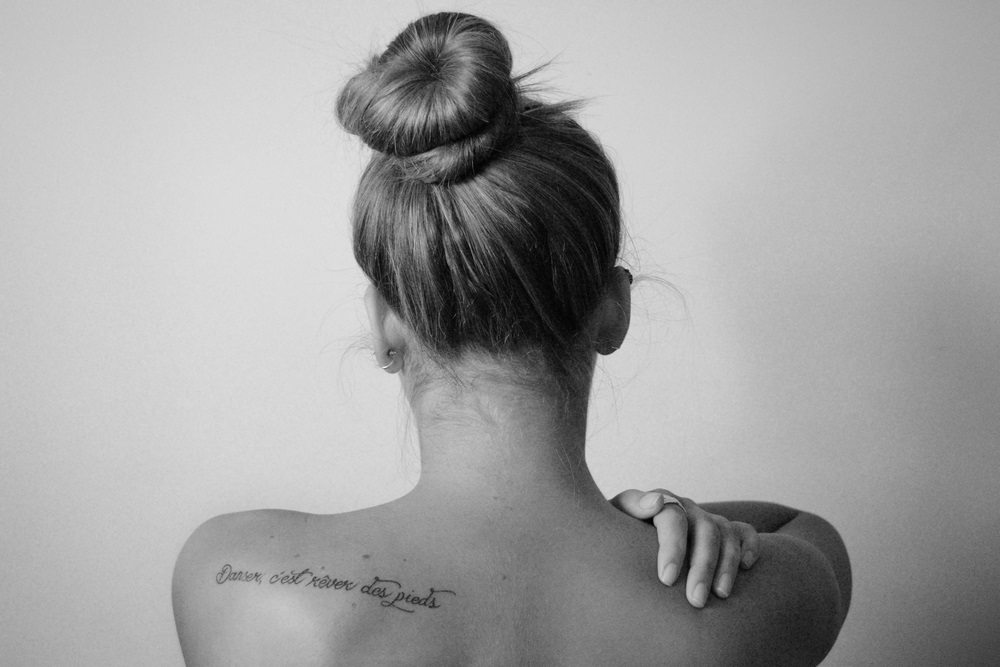 Choose the right hairstyle, length and hairdo for you face shape and in accordance with your outfit and/or occasion. Having different hairstyles really shows your spontaneity and that you are a person who is willing to change and grow. Keep in mind that while buns are trending, look nice on most of the people and can really show off your beautiful face, they are most often than not a good choice for a casual look. On the other hand, a loosely braided side ponytail will be suitable for different styles of dresses, gowns, and occasions.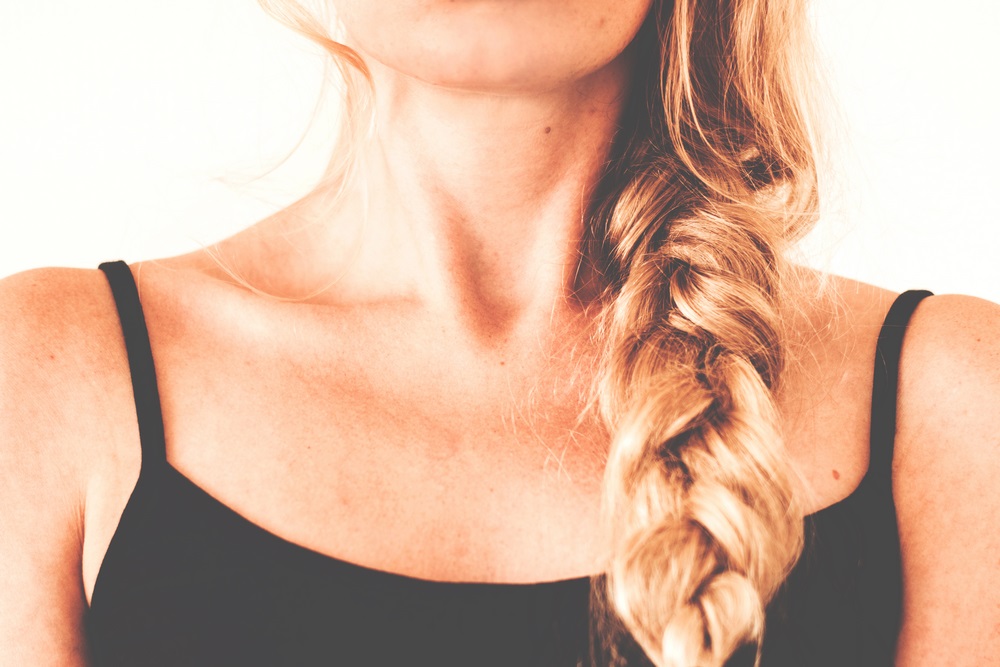 4. Focus on your skincare
Having naturally beautiful skin is half the battle of taking good care of your skin. There are few things you should keep in mind when it comes to skincare. The first thing you should remember is that according to cosmetologists you shouldn't wash your face more than two times a day. Actually is even better to wash it only before going to sleep and in in the morning to use cleansing lotion, milk or an ice cube. The second thing to remember is that if you want to have a smooth skin you should exfoliate your face twice a week, but don't use harsh scrubs and don't rub your skin too much. A good rule of a thumb is to apply face masks once a week, too.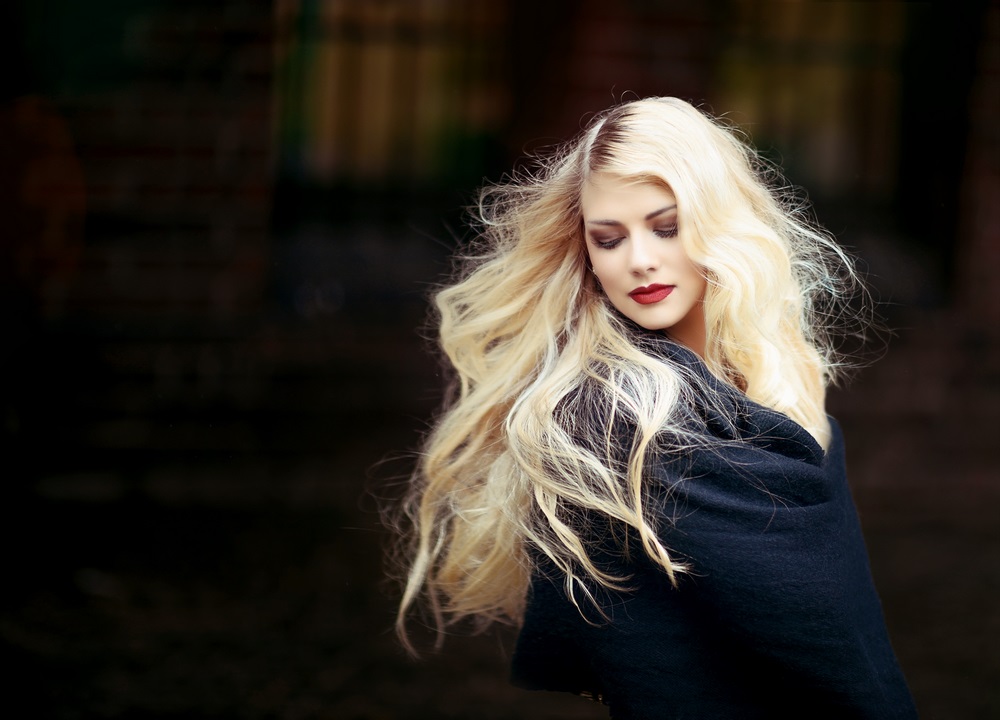 The continuous exposure to pollution and sunlight accumulates bacteria and dirt in your skin pores which need to be cleaned. Blend a mixture of oatmeal, water, honey or baking soda and powdered cinnamon and exfoliate your face skin. Last but not least, use products with SPF throughout the whole year (not only in the summer). This is because ultraviolet radiation increases the appearance of premature wrinkles and other signs of aging, which can lead to skin cancer, and people who have light skin can be affected the most.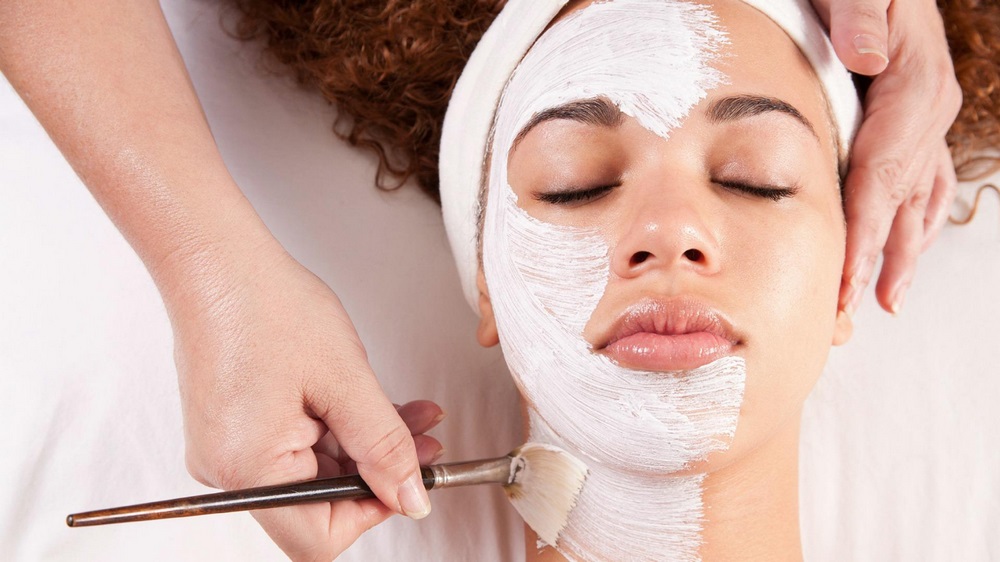 5. Accentuate your eyes and moisturize your lips
Making your eyes appear wide open without putting makeup probably sound to you like a difficult task, but is really not a big deal if you know this simple trick. To make your look "wider" just curl up your lashes with an eyelash curler and then apply nude gel on them. This easy trick will make your eyes look dramatically wider with no signs of makeup on your face. You can even get eyelash extensions if you have short lashes.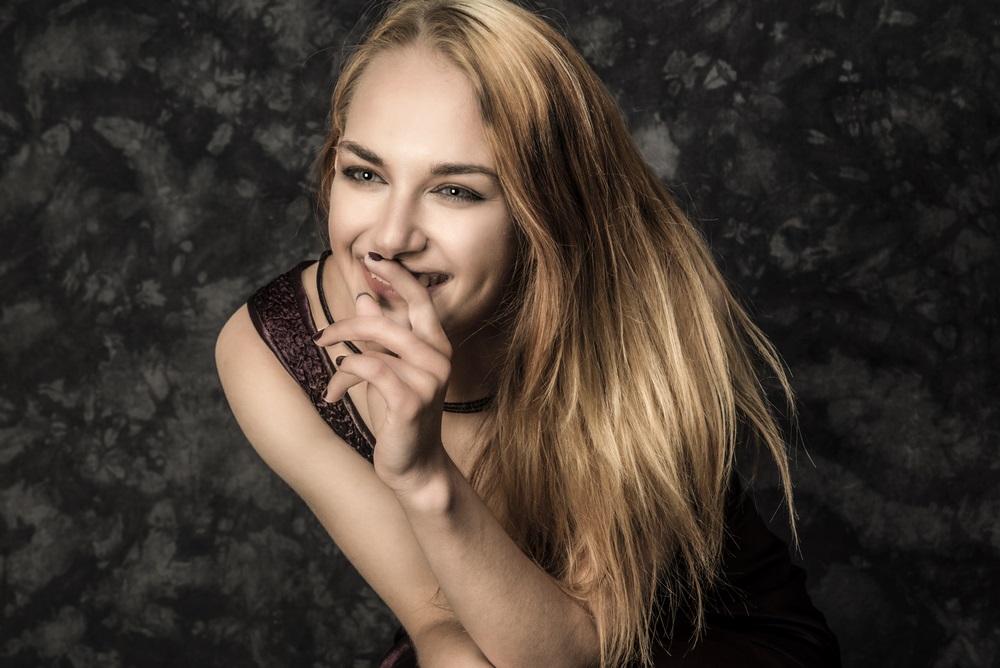 Getting rid of dark circles under your eyes is another important step in improving your natural beauty. They can appear as a result of a deficiency of B-vitamins or iron in your body, so you should start by changing your diet, for an example try the 3 week diet plan, maybe? On the other hand, you can choose eye creams containing retinol or the ones that have a whitening effect. Over and above, you can get rid of dark circles by massaging castor oil in a circular motion before going to bed or by using cold compresses with green or mint tea.
Moisturizing, exfoliation, and nutrition are as important for your lips as they are for the other parts of your face. Once a week exfoliate your lips, to make them feel smooth and fresh. To do this, apply lip balm or olive oil and after a few minutes rub your lips using a soft toothbrush or with your fingertips moistened and dipped in sugar beforehand. This method will take out all the dead skin from your lips and will make the look juicy.