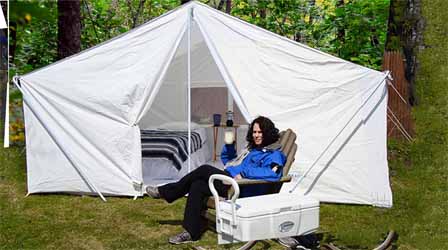 If you're planning a Canvas camping holiday this year and you're starting to put together an itinerary, then you're in luck; not only do Canvas have sites in some of the most desirable locations across Europe, but you're always guaranteed that there'll be a shed load of things to keep you and your family occupied, both on site and in the surrounding area.
Read on to get an idea of what you can expect to get up to in some of Canvas' diverse range of locations across Europe, and on some of the sites themselves:
Italian Lakes
Italy: a country of picturesque vineyards, olive groves and some of the most exquisite food and wine in the world – no wonder it's been such a hit with celebrities for centuries. Choosing to stay at one of Canvas Holidays campsites in Lake Garda, for example, gives you the chance to embark on a whole host of adventures. If you're there for a romantic getaway, why not take a stroll through Gargnano, a slow paced little village, where lemon trees and olive groves abound? As the place where place that DH Lawrence wrote some of his 'Twilight in Italy' essays, this is a must for lovers of literature. Be sure to visit Sirmione, which can be accessed by an ancient drawbridge to the town's castle. Those with kids should check out Torbole, where there is a huge watersports centre, or Monte Baldo, to get a panoramic view from one of the cable cars that run to the top of the mountain.
Holland
As the home of colourful tulip fields, charming windmills and pretty canals, Holland is the perfect backdrop to create some great holiday memories. Brilliantly situated, Camping Duinrell in Wassenaar not only providesa great base to embark on cultural excursions, but the fact that it has its own theme park, which is free for Canvas visitors, makes it a huge hit for families. The site is also in a great location for visiting Amsterdam, where you can visit the Anne Frank House, The Van Gogh Museum and The Rijksmuseum, which is devoted to the history of Amsterdam and the Netherlands.
Belgium
If you're planning to visit Park Molenheide, one of Canvas' newest sites, then you're in for a treat. With just over an hour's drive to Brussels, visiting this beautiful city is a must. Whilst you're there, be sure to look around the Grand Place, Brussels' central square, for one of the best views of the surrounding architecture. Remember: there are three things that Belgium is famous for – chocolate, waffles, and beer – so make sure you get your fair share of these delicacies on your trip. It's all part of the cultural experience, after all!
With over 85 campsites across Europe, it's likely that you'll be spoilt for choice when it comes to excursions, but should you be unsure, every one of Canvas' sites have dedicated, friendly members of staff who will be happy to advise you on the activities available to you and your fellow holidaymakers.