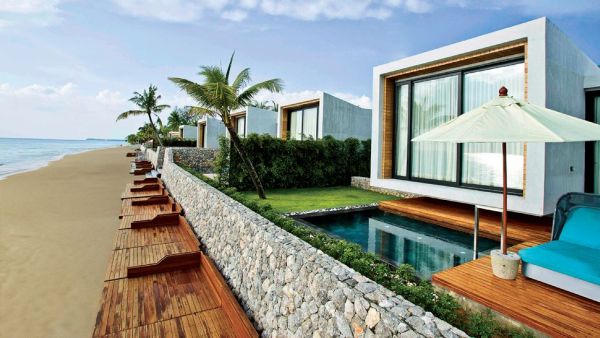 The Midlands, popularly known as the heart of England, claims to be the place where you find the real reasons that make England tick. It happens to be the actual core of the country. Most of the industrial wealth of England is generated here. However, it also has a extremely interesting history, it possess many fine castles like Warwick and phenomenal country towns such as Ludlow. Moreover it has world class attractions like Peak District National Park and The Royal Shakespeare Theatre Company which is based at Stratford on Avon.
The East region of Midlands includes Lincolnshire, Leicestershire, Derbyshire, Rutland and Nottinghamshire counties. And the west region includes Herefordshire, Gloucestershire, Warwickshire, Worcestershire and Shropshire counties. Depending on the county you choose as your travel destinations, you can find amazing Boutique Hotels all over the Midlands.
East Midlands
• The Old Vicarage Boutique hotel, Nottinghamshire
This Boutique hotel is situated in the middle of the beautiful hometown of Southwell Minster. Formerly, it was a linked to the Holy Trinty Church during the period of 1847 to 1946; it was later sold to Nottingham County Council. The council eventully opened its doors for the guests as a home and respite care for old age people. It was then closed in the year 1999. In 2005, Suzzane Fitzpatric won this property in an auction and turned it into a beautiful boutique hotel.The Old Vicarage Boutique Hotel first opened its doors to the customers on 1st May 2009. It bought the Southwells first unique experience in hotels. It has taken personal comfort and service to a new height. It offers a great guest luxury. Even a small thing is kept in mind like Royal Doulton cutlery and Products of Molton Brown. For Past 4 years of its existence, it has received phenomenal guest reviews. It is one of the finest places for guests in Midlands.
• The Peacock, Derbyshire
The Peacock, located at Rowsley, near Matlock, Derbyshire is a boutique hotel in the center of Peak District National park. It is just a 20 minutes of taxi drive away from the Chesterfield Station. This hotel has luxurious bed rooms, a bar lounge and a heritage designed restaurant. It is well known for its inventive and beautifully served meals, succulent fish, local meat and amazing vegetarian options. The peacock is also known for its spot on services. It is one of the oldest of the hotels in the region. Its centuries old design and lovely surroundings makes it more attractive and a worth staying place.
• Langar Hall, Nottinghamshire
This fully furnished boutique hotel is located in Langar. It is a 120 year old heritage building converted into a top class place for visitors to stay. Public rooms have a pleasant lived in style, the rooms have open fires, plump sofas and fantastic views. The hotel is known for its rooms full of books. Bedrooms may vary in size, however, many extra facilities like dressing gowns and large towels are provided. The food quality is also exceptional.
West Midlands:
• Hogarths Hotel, Solihull:
This hotel is a perfect destination for visitors looking for stunning and secluded surroundings, exceptional wines, and delicious food with exemplary hospitality. This charming and beautiful former manor house is carefully restored and modified to fulfill all the requirements of a luxury hotel with all the 21st century comforts .It has 49 bedrooms including luxury suites, standard and superior double or twin rooms, accessible and family rooms. All exclusively designed with comfort, luxury and all fine finishing touches visitor would expect. The hotel is beautifully decorated so as to reflect the change in seasons all over the year. All the bedrooms are very soft furnished and possess beautifully and luxurious designed suite bathrooms.
• Hampton Manor, Hampton in Arden

Situated 3 miles away from Solihull, Birmingham Airport and NEC, this hotel with 15 luxurious rooms covers 45 acres in countryside. It possesses an amazing Peel's restaurant featuring outdoor terrace which makes it a perfect place to dine.Hampton Manor was built in the year 1855 by Sir Frederick Peel who was the son of Prime Minister of that time, Sir Robert Peel. It was developed and restored into a luxurious and stylish hotel which offers carefully designed individual boutique rooms.Each room is furnished with Louis furniture Collections designed by John Reeves, an award winning designer. The bathrooms are fitted with a combination of glass, large ceramic tiles, big baths, tasteful mosaics and monsoon showers.Award winning chef, Martyn Pearn, who holds the Michelin star in England and France for 12 years, leads the hotel's team. Peel's bar offers vintage wines and champagnes and a huge range of brandies and whiskies.