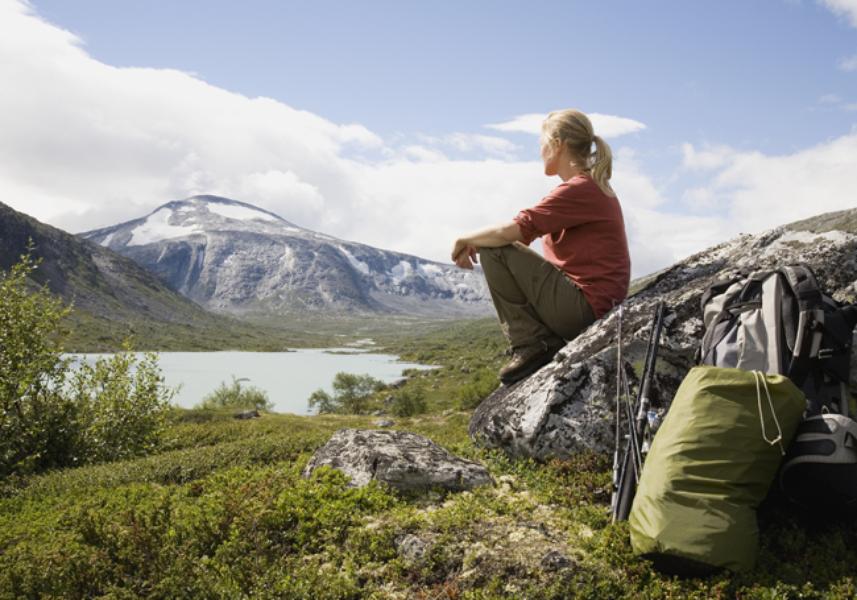 If vacation for you means an escape for the mind, you need to look into the world's best places for getting some peace. These six places offer very different ways to escape the chaos of your every day and find some relaxation in sometimes, unexpected places.
Jackson Hole, Wyoming
Described as a "hole" in a mountain, Jackson Hole, Wyoming combines cowboy and cosmopolitan so that you can escape to the wild west without leaving your high-end amenities at home. There is plenty to do (skiing/snowboarding, horseback riding, kayaking, fishing, and much more), but you can always relax in a lodge or take a casual walk or hike, and soak in the beautiful, tranquil mountain range scenery.
Maldives
Beach vacations are an escape. But island vacations take it to another level, especially in the Maldives. With 1,190 islands, 105 of which include resorts, this island chain in the Indian Ocean is the perfect oasis of coral reefs, secluded beaches, warm waters, and relaxation. You can stay in standard resorts and hotels or take a trip on the sea with a safari cruise.
Blue Lagoon (Reykjavik City), Iceland
Iceland may not immediately lead to ideas of a blissful vacation retreat. But Blue Lagoon (located 45 minutes from Reykjavik City) is a special kind of place. The atmosphere is icy, but the water is warm. Set in the middle of an icy wonderland is Blue Lagoon's natural geothermal pool, holding six million liters of seawater that is said to provide both health and beauty benefits. A natural hot-tub with temperatures ranging between 98F-102F and full spa services could beat out any sunny retreat.
Chiang Mai, Thailand
With more than 300 temples, Chiang Mai, Thailand is country's best location for finding a place for peace. Unlike Thailand's other main city, Phuket, this 700-year-old city is deeply rooted in culture that moves at a slower pace than it's action-packed southern sister city. With a plethora of beautiful landscapes and Buddhist temples, this is a prime place for mediation and relaxation.
Everglades, Florida
While most people think of Florida and it's beaches, there is another soothing and scenic destination for Florida travelers — the subtropical landscape of the Everglades. Florida is such a relaxing place that many retirement communities and the 12 Keys facility for drug rehab are situated along Florida's west and east coast because of the peace it provides its residents. Easy access to calming waters, mangroves, and wetlands in the Everglades makes this a perfect place to connect with nature, recollect the mind, and rejuvenate the spirit.
Lancaster County, Pennsylvania
Finding simplicity is key in finding peace of mind. The Amish community in Lancaster County, Pennsylvania knows that better than most. A trip to this eastern Pennsylvania area and its 2,700 miles of winding country roads, scenic farmland, and small quaint towns is great way to escape the fast-paced city life. Visit during spring or fall to get the added bonus of full bloom flowers or autumn colored trees.
Vacation should be about rest, relaxation, and rejuvenation. When planning this year's vacation, plan a trip to a city that offers a slower pace and a chance to get some much-needed peace of