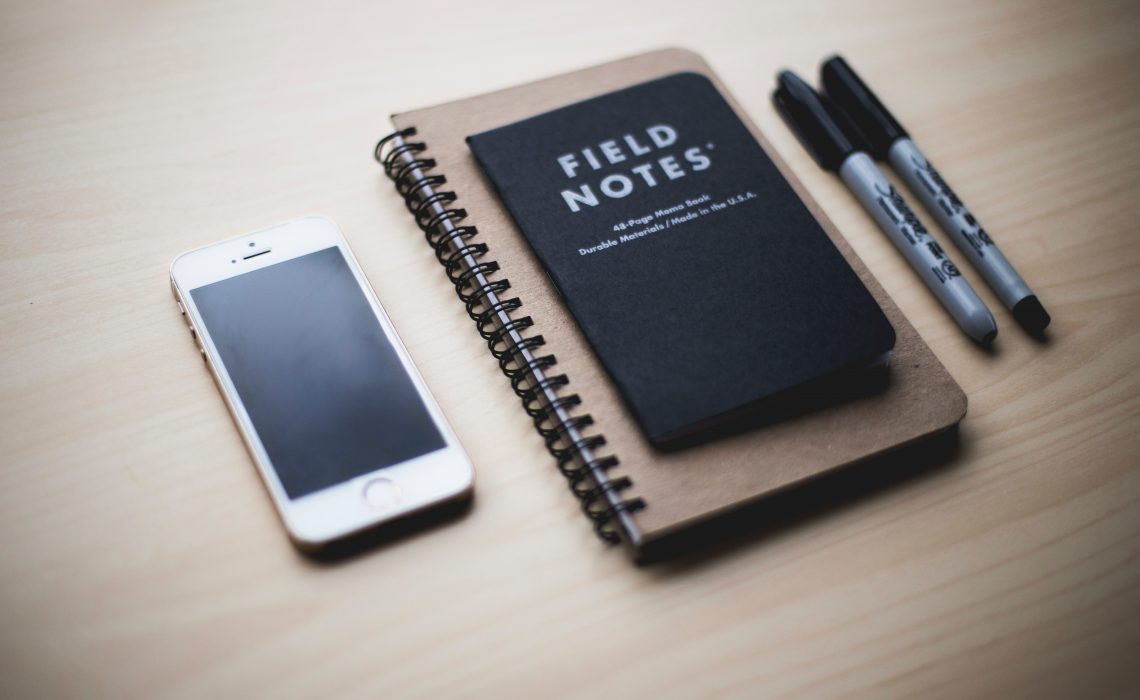 'I deleted all my iPhone Notes by mistake. Is there any possibility to restore them back? I don't have iCloud backup for them.'
iPhone Notes app is a quick way to record your day's to-do list, ideas, events, shopping list, attach photos, videos, documents and do much more. Sometimes, you rely so much on your Notes for daily activities, that losing them is not an option.
So, if you have lost your Notes and their attachments and looking for the methods to restore them, this post shares how to recover iPhone Notes in various loss cases.
How to recover deleted Notes on iPhone
Backup comes as a rescue whenever you lose Notes or other iPhone data. Nevertheless, in absence of backup too you can recover deleted Notes. Here are the 5 different ways to restore lost and deleted Notes and their attachments on your iPhone.
Methods to recover deleted Notes from iPhone
Recover from Recently Deleted folder
Restore Notes from iCloud backup
Restore Notes from iTunes backup
Recover Notes with iPhone Data Recovery tool
Restore Notes from email account on iPhone
Restore Notes from 'Recently Deleted'
Deleted Notes stay in the Recently Deleted folder for a period of 30 days in your iPhone. After that, Notes are permanently removed. Look for your deleted Notes in this folder and restore.
Steps to recover Notes from Recently Deleted
Go to the Notes app. Tap Recently Deleted
Select the notes you want to restore
Click on Edit at the top right
Click on Move to at the bottom
Choose the folder you want the Notes to move to
Now check the Notes app, your deleted Notes should be visible.
Recover Notes from iCloud
If you have enabled the iCloud backup, recover your iPhone Notes from there.
Steps to recover Notes from iCloud backup
On your iPhone follow Settings > General > Reset> Erase all Contents and Settings
On Apps & Data screen, tap Restore from iCloud Backup
Sign in to your iCloud account
Choose the last backup and Restore
3. Recover Notes from iTunes
Lost Notes can be easily recovered from iTunes backup.
Steps to restore Notes from iTunes
Connect your iPhone to computer via Apple USB cable
Launch iTunes
Select your iPhone/iPad in the Device list
Choose the recent backup entry date
Click Restore Backup
Important Note: When you restore Notes and their attachments from either of iCloud or iTunes backup, it results in loss of your current iPhone data. The methods replace complete iPhone data with the backup file. So, if the backup is not the recent one, chances are you will lose current photos, videos, music, messages, etc., from iPhone.
4. Recover Notes with iPhone Data Recovery software
Recovery software are popularly used to retrieve lost iPhone data. You can choose the one that is secure and free from any virus or malware. Just ensure before buying that the software supports recovery of Notes and attachments, as not all iPhone data recovery tool can recover Notes. In addition, the software should be compatible with your iPhone and the iOS version you are using.
Recovery tools like Stellar Data Recovery for iPhone are easy to use and quick to restore lost Notes and their attachments. The software works in multiple loss case scenarios, such as in absence of iCloud/iTunes backup, damaged or stolen iPhone, deletion and others. Unlike iCloud and iTunes, the Stellar Data recovery for iPhone doesn't replaces complete iPhone data. You can select and restore only the deleted Notes & attachments on your iPhone.
5. Recover Notes from email on iPhone
Do you know your email accounts on iPhone store Notes also?
Surprised!
Yes, you can use this email utility to recover the deleted or lost Notes.
For instance, if you use Gmail on iPhone, the Notes are saved to the Gmail account.
Steps to restore Notes from email on iPhone
On your iPhone go to Setting > Accounts & Passwords
Click on each email account (Gmail, Yahoo, Outlook etc.) and toggle on Notes for each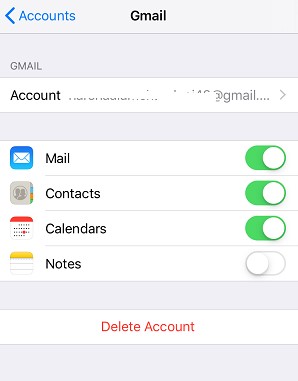 Open Notes app to check if they are back
To Sum Up
When deleted Notes recovery from iPhone is crucial for you, one of the above method is surely going to help.
Notes recovery from Recently Deleted folder though has a limitation of 30 days but is convenient. If you crossed this timeline, recover Notes from iCloud or iTunes. Here remember, recovery from Apple backup solutions – iCloud and iTunes make you part with the current data on your iPhone. However, an iPhone data recovery software or recovery from email account on your iOS device is the efficient way to restore deleted and lost Notes. You not only restore your lost Notes but also able to keep the current photos, videos etc., on your iOS device.