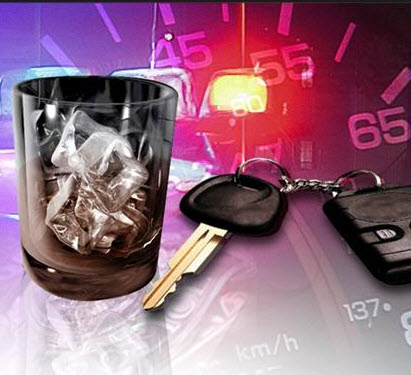 Chances are you have an idea of what will happen if you get a DUI in your state of residence. If you are on vacation in another state or country when you are arrested for DUI, the process will undeniably become a bit more complicated. While it is important to be responsible and avoid DUI arrests if at all possible, what happens if you are arrested for DUI while you are on vacation? Here is a brief explanation of the possible outcomes of getting a DUI while you are on an out-of-state vacation and what you must do to ensure you exercise your rights.
The Series of Events
When you are arrested and booked into custody, you may be released once you sober up, or you may have to appear in court and post bail. Typically, the same series of events follows after a DUI arrest in any state. First, you will be booked into custody. Next, you will have an administrative hearing where your license may be suspended. Then, you must be present in the state or local court to appear for your criminal trial where you may be ordered to pay fines or even serve time in jail. Obviously, dealing with these events in your own state is difficult, but handling these things can be much more difficult from another location.
The DMV Administrative Hearing
Driving is a privilege, and when you get a DUI, the DMV has the right to take that privilege away. Before you even go to court for prosecution, you will have an administrative hearing through the DMV. In most states, you must request a hearing within 10 days or your license will automatically be suspended. While you are waiting for your hearing your privilege to drive is automatically suspended in the state where you were arrested. If you are found guilty by the DMV, your final suspension will be reported to your home state where the suspension may or may not apply.
In some states like Maine, an out-of-state suspension will not affect your privilege to drive. While there are exceptions to the rule, you will more than likely be ordered to complete a DUI program before your license can be reinstated. In some cases, you may be ordered to complete a class that is conducted in the state where you received your DUI.
Possible Outcomes of Your Criminal Case
Upon release, you will be given a court date. You must appear in court to enter your plea of guilty or not guilty. When pleading not guilty, you will go through a trial process. If you fail to appear for any of your court dates and you do not hire an attorney to appear for you, there will be a warrant issued for your arrest. If you are convicted of DUI in another state, the conviction will be reported to your state of residence and your license will be suspended for the period of time ordered in the state you were visiting. It could be longer if your home state has stricter punishments. You may also be ordered to pay fines or serve time in the state where you were arrested.
Suspensions are reported to all DMVs through a National Driver Registry and convictions are reported from state to state. Ignoring the arrest and hoping the case will disappear will just create more problems that are even more difficult to handle down the line.
Byline
Shawn Josephson is a freelance writer and blogger based in Milwaukee, Wisconsin. Shawn specializes in law and frequently writes on Personal Injury, Criminal Law, Asbestos Litigation, Auto Accidents and other areas as well.