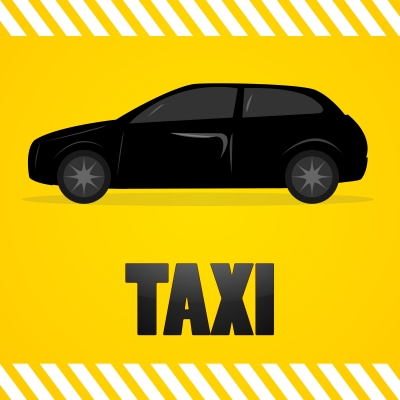 When it comes to your travels, the more money you save on things like car rentals, airfare and hotels, the more money you can spend enjoying the attractions in your destination.  It's really a simple choice—would you rather spend more money on your car or that romantic meal on the boardwalk?  If you're like most of us, you chose the latter, so here's how to go about saving money on car rentals so that you can afford that lavish meal with a special someone.
How to Save Money on Car Rentals
The process all starts—and ends—with the planning.  Planning ahead is really the only surefire way to save money on your car rental.  Of course, you could always get lucky and walk face first into a deal at the rental counter, but how many times has that realistically happened in your life?  Right, best to plan ahead.
There are two main ways that you can plan ahead.  Which you choose depends on the type of traveler you are.
If you rent cars frequently, it's best to go ahead and look into a loyalty or rewards type of program from the various car rental companies.  Each one has slightly different levels of rewards and incentives, so look through them all to see which ones appeal to you most.  Generally speaking, the more you rent and the more you drive, the more discounts you'll receive, the more you'll save and the more free stuff you'll be eligible for.  This includes free days of rental, free gas, free miles, discounted prices, access to luxury cars for less and other services.
If you only rent cars on vacation or other random occasions, it's best that your planning phase consists of doing your homework.  This means going to travel sites that have search engines which are plugged into the car company's databases.  This will net you up to date rental availabilities based on your criteria and the best prices available.  You can quickly compare multiple car rental companies side by side with just the click of a mouse. Alternatively, you can also visit each company's respective website and look for the best deals on your own—the first way is much easier though.
Either of these two methods of pre-planning will get you some of the best deals you can find.  Of course, the earlier you start to look, the better deals you will find (for the most part).
Other Ways to Save Money on Car Rental
Aside from the pre-planning methods above, there are a few other various methods that will help you save money on car rentals.
Join a Car Club or Organization that Offers Discounts.
Many car clubs (such as AAA) and organizations (such as AARP) offer discounts to their members.  Most colleges also offer car rental discounts to their alumni, so check into any organizations or clubs you belong to.  If you don't belong to any, consider joining one (as there are also typically other perks involved such as hotel discounts and restaurant discounts).
Many credit card companies, car companies and other associations offer promotional discount codes that will help you save money on car rentals.  You can either inquire about these directly from the source or do a quick Google search online for "car rental discount codes" or a similar query.  These should net you some nice savings.
Travel packages are a great way to save money all around.  Look for packages that offer car rentals as part of the deal, but just make sure that you look into the going individual rates for each service the package offers.  You don't want to save money on car rentals only to spend more on the hotel than you would have if you didn't use the package deal. Be smart and do your research.
Look for Seasonal Discounts.
Many car rental companies move their fleets depending on the season.  For instance, when the snowbirds go down to Florida, car rentals in Florida go up for the winter.  When they fly back up North for the summer, car rentals go down.  Accordingly, you can rent a one-way car rental up North towards the end of Spring for substantially less.  The same goes for driving down South in the Fall.  Wherever the car fleets are moving, you can get some great deals by being one of the transport drivers (which simply means you're driving the car where it—and you—need to go!).  It's a win-win.
Image courtesy of digitalart/FreeDigitalPhotos.net
Author Bio – This guest article has been written by Havard Jonassen working for Carhirecork.net, a premier car rental price comparison website specializing in Cork. For all your travel needs do get in touch with them today if you are looking for car hire in Cork, Ireland.