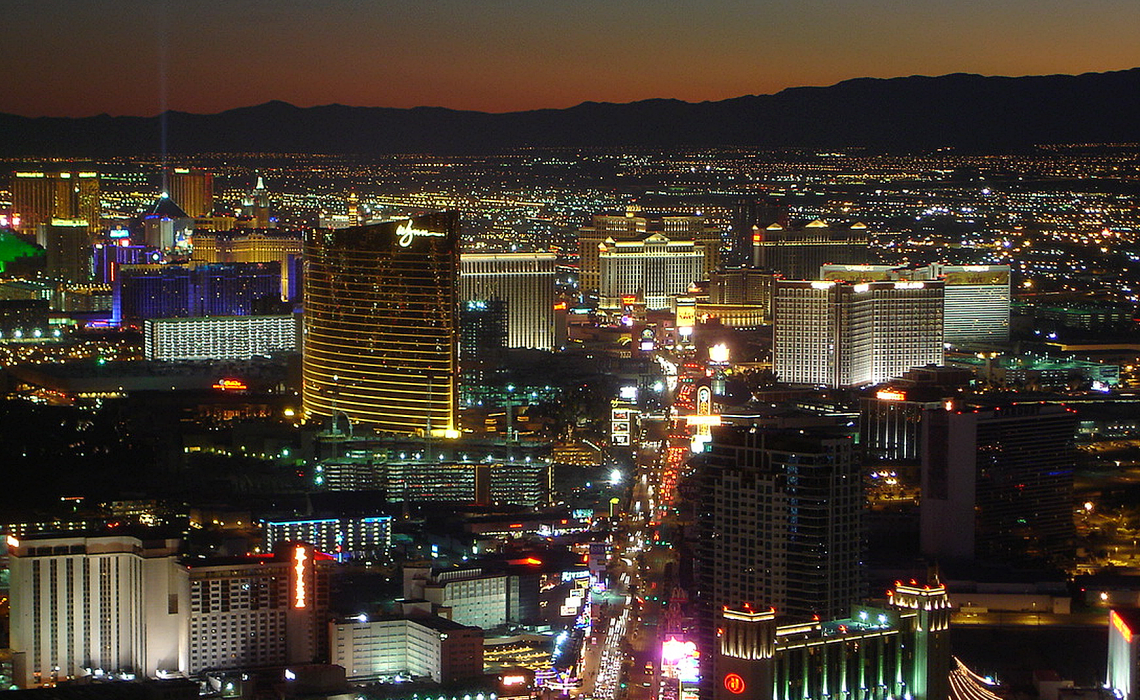 If you're wondering where to stay for your trip to the Strip, you've found the right article. Las Vegas has many of the fanciest hotels in the country; it's often difficult to know which one you'll like best. Here are five of the best hotels to consider when planning your trip to Sin City.
1. Hard Rock Hotel

Image via Flickr by Qantas Travel Insider
The ever-famous Hard Rock Hotel and Casino went under a $750 million expansion in 2010. It now boasts an 11-story Casino Tower providing 640 guest rooms; a 17-story Paradise Tower with 490 suites and rooms; and last but certainly not least the HRH Tower with its "359 suites, eight spa villas and seven penthouse suites."
At the Hard Rock hotel, the party never ends. Found off the strip, the Hard Rock hosts the Rehab pool party every Sunday, which some claim is the main reason for Vegas's infamous slogan, "What happens in Vegas, stays in Vegas."
2. Hotel at Mandalay Bay

Image via Flickr by rustler2x4
An annex of Mandalay Bay, this hotel offers a whopping 1,117 suites — but not a casino. This hotel appeals to those looking for a bit more relaxed experience in Las Vegas when they are not out on the town. For a particularly relaxing time at the Hotel at Mandalay Bay, you can check out The Bathhouse spa, with its 14,000-square-feet built on a $25 million budget. The smallest rooms at this hotel still have 725 square feet, which includes three televisions (even one above the bathtub).
3. Cosmopolitan Las Vegas

Image via Flickr by jimg944
Opening just a few years ago, the Cosmopolitan Las Vegas provides visitors with residential-styled guest rooms. Next to the city center, the hotel itself offers 13 different restaurants and 5 bars and lounges. The Cosmopolitan lends itself the terms "fresh, fun" and "sophisticated" while at the same time offering a "not-too-Vegas" feel.
Simple, modern, and without a theme, rooms range from single story rooms facing the city to three-story condos off the pool deck. Technology in the rooms comes with adjustable lighting, music, and temperature. There's even a spa with a Turkish bath.
4. Bellagio

Image via Flickr by prud_de
A truly top-teir hotel, the Bellagio has an 8.5-acre man-made lake with water fountains (synchronized, of course). With its Tuscan-inspired build, coupled with the beautifully made rooms, you'll love the contemporary style of this hotel.
You won't get bored with the food here either, with the extensive selection of different types of restaurants. For a relaxing, adults-only time, check out the Cypress Pool.
One of the few drawbacks of this hotel: the size of the hotel makes for inconsistent staff and service.
5. Four Seasons

Image via Flickr by garybembridge
Another non-gaming hotel, the four seasons covers five floors of the Mandalay Bay Resort (not to be confused with Hotel at Mandalay Bay). Many people consider this the best option for a hotel stay in Vegas. This "five-star all the way" hotel even offers rooms that allow dogs.The marble bathrooms compliment the natural hues of the room nicely. If you have a Sunrise/Sunset suite, you'll have a 180-degree view of the city and its surroundings.
And to top it all off, there's a make-your-own donut machine for breakfast.
A trip to Las Vegas brings with it many uncertainties. One thing's for certain, though: if you want a high-quality stay, neither of the aforementioned hotel options will disappoint you.