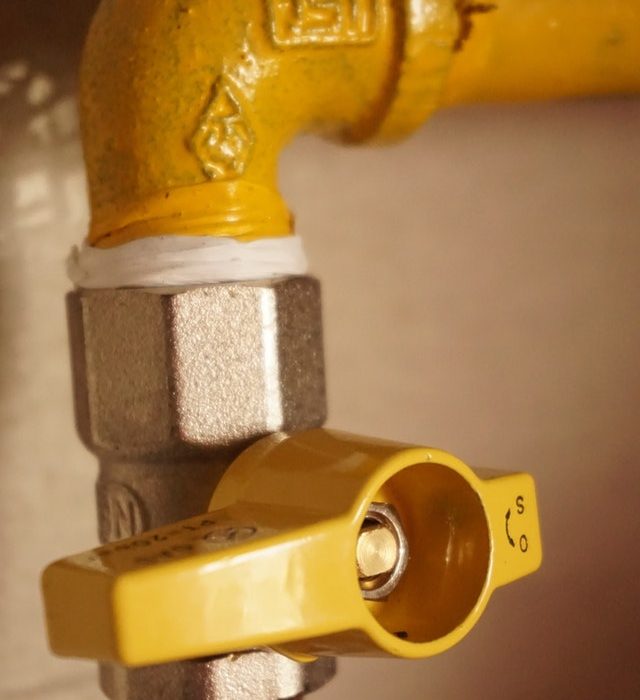 Making the right choice when it comes to your plumber
Whenever you are faced with a plumbing issue, it needs to be addressed as quickly as possible. Even a small leaky tap that only drips twice in a minute can cause you to waste more than a gallon of water every week! But do you simply hire the first person or company that shows up when you search for a plumber in your area? Picking a plumber at random is risky business. Not only does it risk you wasting your money, but an inexperienced plumber may also give birth to new plumbing issues inside your house without you even realizing what has happened.
So, what should you look for in a prospective plumbing company, and how do you make the right choice? Here are a few guidelines to help you know if the plumber you are hiring is reliable and trustworthy.
 Do your homework beforehand
Most of us will only look up a plumbing service when we are in the smack middle of a water problem. In such emergencies, you generally do not get enough time to study and choose a plumber wisely. Instead, you have to make do with whichever plumbing company can tend to your plumbing issue at the earliest. This will cause you to not only be stuck with overpriced plumbing services, but you will also be compromising upon the quality of the plumbing work.
To prevent yourself being stuck in circumstances like these, make sure that you do your homework before you are faced with a plumbing problem. For example, for Austin residents, a quick Google search about plumbers in Austin will list down all the best plumbers in the area. It never hurts to look after yourself in advance and work out all the details of the plumbers in your area, so you are not left baffled when the need arises. Choose the plumbing company that appears most reliable to you when you have ample time and luxury to check them out.
It is also a good idea to maintain the pipelines in your home regularly. Keeping on top of your plumbing can help you reduce your water usage by up to 35% or more!
Take recommendations from your friends and family
Like we discussed earlier, most of us have faced complex plumbing issues sometime or the other that needed to be dealt with by a professional. So, when you are in an iffy, it is always a good idea to consult your friends and family. More often than not, at least one of these would have come across the same plumbing situation as you and can guide you about which plumbing company to go for.
Read customer testimonials online
If you fail to gather significant information from your personal circle of friends and family, or simply want to research the company a little more before you decide to hire them, the internet has all the answers. Read up on the prospective company and see if their customers their work. Customer reviews are a wealth of information when it comes to hiring a service.
Ask about their experience
Plumbing companies that have been in the business for a while have an automatic edge over those that have just started. Veteran professional plumbers know what they are doing because of the experience they have had. Because they have been exposed to a variety of plumbing problems countless times, they know just the way to tackle each one.
A plumber or a professional plumbing company with valid insurance should be preferred
With a plumber working at your home, there is always a chance that he injures himself on the job. Should such an unfortunate incident ever occur, there should be clear dictation of who is to pay the medical fee? Due to this reason, it is always better to go to a plumbing agency that offers insurance to its staff.
A competent and reliable plumbing service provider will always offer a warranty
An important point to consider before trusting a plumbing company with your problems is whether they offer a warranty. Expert plumbers have a great deal of confidence in their skills and equipment. To make sure you have the same amount of confidence and belief in their services, they will almost always offer you a warranty. A company that shies away from making any of these claims is a company that you should stay away from.
Find out if they are licensed by the authorities
Most areas require their professionals such as plumbers to hold a current and valid license. A plumbing company with a license to practice their craft ensures you that they have the pros when it comes to plumbing. This minimizes your chance of hiring an incompetent service.
Make sure you have the financials all figured out
Last but not least, it is important to ensure that the plumbing company is being straightforward and honest with you. Make a detailed plan of all the financials, including the cost of equipment and the workers' fee. It is important to make sure there are not any hidden charges that may be presented to you at the end of a job.
Conclusion
You should never ignore a plumbing problem, or it is likely to have grave consequences. Fixing a simple leak can lead to you saving about 10% of your water bill. Before you choose a plumbing company, research thoroughly and shortlist all the prospective plumbers in advance. You can then compare the credentials of these plumbers to judge which one is the best