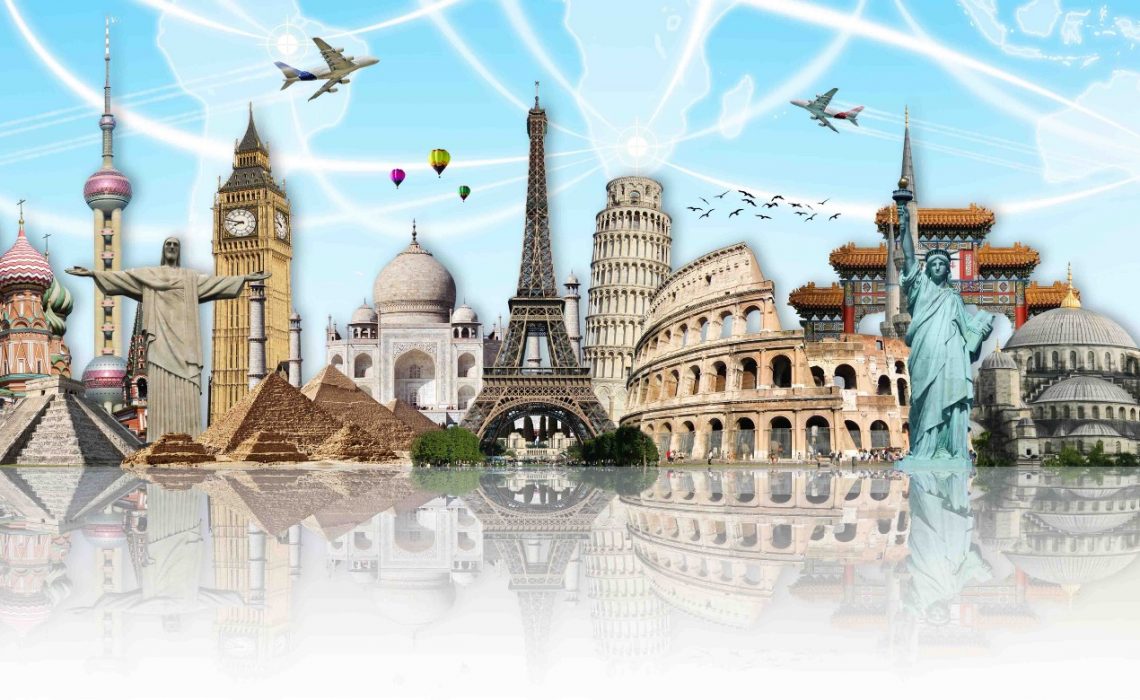 Travel is one of the most compelling goals in life. It can be simple exploration, or it could be an endeavor in cultural literacy. It can be a fun hobby, or it can be your greatest passion. We all want to travel the world, and we all want to look good. These are two of the most universal human characteristics, and there's no good reason that they have to be mutually exclusive.

First off, consider your practical needs first. If your destination is cold, dress warm; if your destination is hot, dress cool. Prepare for weather inasmuch as one can from moment to moment. Fashion doesn't necessitate foregoing practical needs as one might think. There are endless fashion options to fit all needs nowadays, so the sky's the limit. No matter where you are or what you're doing, there's a look out there for you; you just have to find it. With that disclaimer out of the way, here are some tips for making your wardrobe functional and fashionable.
If you're going to be hiking, pants and boots are going to be preferred. Possibly even long sleeves, depending on the the density of foliage surrounding your trail of choice. Ways to make this a stylish look are many, but a favorite of mine is the flannel shirt, or a lighter material in warmer weather, but the takeaway here is plaid. Plaid can give your look a rustic and rugged feel, and goes great with
boots and beanies, other favorites for traipsing about in the wilderness.
For inclement weather, it can seem difficult to be stylish and pragmatic, but this is not the case. While simple, hoodies are almost never a bad look, but if you're looking for that extra something, consider a parka, instead. In rain or snow, boots are again a great idea on the fashion and function fronts. Whatever your fashion needs, a retailer like Nine West can help you assemble a great look for any occasion.