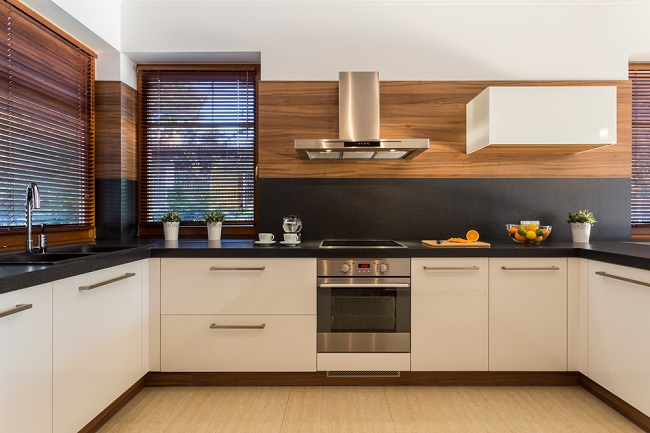 When you are bored of the same old aesthetics of your kitchen and find yourself scrambling around in search of kitchen tools then the time has come to opt for remodeling project. However, remodeling any space of the house, especially the kitchen is a demanding task. If you want to refurnish your kitchen then you can try out some unique ideas, and you need to incorporate with some basic features for your kitchen, such as space utilization, installation of gadgets or appliances, storage cabinet for your utensils and proper plumbing work for your kitchen.
The Kitchen Work Triangle: Though you may not be a professional chef but everyone loves to add a spark of personalized touch to their kitchen and that is what this idea is all about. When you decorate your kitchen you need to arrange the gadgets or electronic appliances in the proper manner. In this regards if you have a small space then you can install them on the wall cabinet or you can also place them in a separate section of your kitchen. But it is suggested to keep all the electronic appliances in a neat and clean area, and they must be installed in a dry place. So now you can decide about the kitchen design layout according to your needs and convenience, and install them in your kitchen for further uses.
In this regards, you need to install some necessary kitchen gadgets or appliances like, microwave oven. Mixer, juicer, tea and coffee maker and refrigerator in your kitchen premises and utilize the space in a proper way.
Make Use of Vertical Space: Space is one of the biggest concerns of small kitchens.  If you think that installing cabinets at such a height is not a good option then you can consider using the space above cabinets in such a manner that it organizes the kitchen in a systematic manner, thus helping you have a well planned area.
Splurge on Perfect Lights: People often overlook the significance of lights in small kitchens. However, dark flooring, dark cabinets or backsplash can make a small space appear even smaller. This is the reason why you have to pay detailed attention towards the lightning fixtures and choose the one that blends appropriately with the theme of the space. You have to install some focus lights or brighter light varieties in your kitchen area, because the cooking procedure cannot be done in darkness. Also you can install some small lights inside your cabinet to decorate your kitchen uniquely.
Mix and Match- The New Trend: When you want the area to stand apart from the crowd then you have to move beyond the traditional style and mix the colors, materials or textures in your own way. For this you can make use of the creative artist within you to formulate themes that would create an illusion of larger space. It does not matter whether your kitchen is big or small because professional designers can easily remodel both types of kitchen, and they can incorporate all elements as per your needs.
Take Advantage of Open Shelves: The open shelves are indeed the best things that you can have in small kitchens. They not only offer an additional area for storage but at the same time make the kitchen appears spacious and organized.
Create truly versatile and exceptional small kitchens with the help of the ideas, after all the kitchen is the heart of your house. For more information and help, you can hire some professional kitchen designers and they can provide you with some comprehensive layouts for your kitchen.