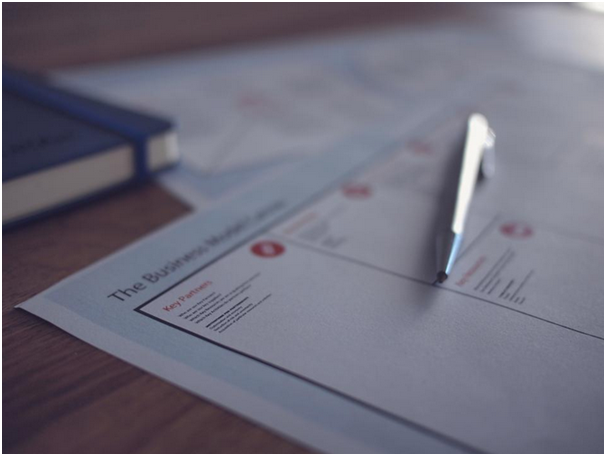 If you have been working in the finance industry for a while, starting your own accountancy firm is something you may have considered, and for good reason. As the UK heads out of recession, the number of start-ups and growing small businesses is on the rise; in 2014, a record-breaking 581,173 businesses were created in the UK. The small companies often don't have the money to employ a full-time accountant, or use a large financial services company, so this is a great opportunity for smaller, local accounting firms.
However, as with starting any business, starting your own accounting firm takes a lot of hard work and comes with an element of risk. Without a steady pay check coming in, it is up to you to find the clients. So here's a quick guide to help you on your way to success.
Create a Business Plan
Every new business venture needs a plan, something to spell out exactly how the company will run. It must define the firm's vision, mission, and core values, plus the marketing strategy and predicted costs and revenues. You must also decide on the company's structure: whether the company will be a Limited Liability Company (LLC), Limited Liability Partnership (LLP), C-Corporation, S-Corporation, or Sole Proprietorship. A business plan will also help you get financial backing from lenders.
Cover the Legal Issues
The first thing you need is an Association of Chartered Certified Accountants (ACCA) practicing certificate: they are mandatory for any principal member of an accountancy practice, even if you already have a local license. You will also need to comply with data protection and anti-money laundering regulations.
The next thing to consider is insurance: the ACCA requires that every accountancy firm must have professional indemnity insurance.This kind of insurance is mandatory (or strongly recommended) for any profession that involves advising, consultancy or handling data for a client. This insurance will help protect you from costly legal fees, should your firm come under fire from a dissatisfied client. For more information on professional indemnity insurance, click here.
Rent Office Space
When renting office space, try to look for something that will take in many different factors into account: you want somewhere that is close to your target customers, your future employees and (hopefully) your home.As you consider rent prices, think about the number of employees you will be paying, and how much your monthly budget is. There are plenty of companies which rent office space, and if you have limited budget there are some workspaces specifically designated for start-ups.
Set up a Website
In our digital age, a strong, engaging, active web site is vital to help potential customers find and learn about your business. And in our increasingly mobile existence, you should be able to navigate your site easily via a smartphone or tablet. If you have limited budget, it is possible to set up a website yourself using a hosting platform such as Bluehost, GoDaddy, or WordPress. If you can afford it though, it may be worth employing a web designer, who can optimise it for a more intuitive user experience.
Start marketing
The hardest part about starting a new business is building up a client base. You can start by using existing connections:reach out to friends, family, or previous work connections, and then ask them to reach out to their friends. You can also generate buzz around your business by listing your business in local directories, taking out print advertisements and exploring digital marketing strategies.
Not the End
This article is by no means a comprehensive list – this is just a starting point.With determination, patience and careful planning, you can become the proud founder of your own accountancy firm.