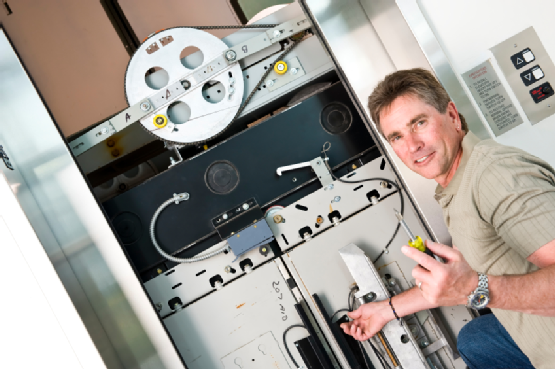 There are elevator companies in Manhattan, NY that can be entrusted with the job of elevator maintenance inspection that forms an integral part of elevator maintenance. But why would elevators need to be inspected when you have a preventive maintenance program in place?  The reason is to ascertain the condition of elevators on which preventive maintenance has to be planned. Unless you know the present condition of the elevator how would you know what has to be done during maintenance. The inspection will reveal many shortcomings and defects that would have otherwise escaped notice and could lead to some serious safety and operational problems.
Objective of Inspection
To ascertain the safety level of elevator that would ensure smooth and safe operation.
To ensure that there is complete compliance of statutory building rules and codes in operating the elevators.
Facilitating the mandatory inspection of elevators that has to be entrusted to third parties.
Ensure fulfillment of all requirements of the insurance policy that covers the elevators.
To avoid accidents and even if it occurs due to some unforeseen circumstances, the liability on the building owner can be kept at minimum.
The inspection will bring to light the strength and weakness of elevators and the data can be used to work out a maintenance plan that can enhance the elevator performance so as to keep it at optimum level with assured safety.
Frequency of Inspection
There are two types of inspections that are carried out on elevators.  The first type is the statutory inspection is carried out by the Department of Buildings, which is done by licensed contractors engaged by the department. This is done with the purpose of keeping an eye on compliance with statutory requirements and has nothing much to contribute with respect to the efficiency of elevators.
The second type of inspection can be entrusted to elevator companies in Manhattan, NY that are licensed with the Department of Buildings and are engaged by building owners.  The standard frequency of inspection from the manufacturers' point of view is recommended as five inspections in a span of three years, but this is the minimum that has to be done to remain on the right side of the law. But for the sake of efficient and safe operation, the frequency of inspection can be quarterly, half yearly or even annually depending on the circumstances and needs that are worked out in conjunction with the maintenance policy and the service contract.
Inspector's Role and Responsibility
A licensed elevator technician who has the requisite working experience of minimum 5 years along with the desired educational qualification can perform the duties of an inspector. Inspectors cannot work in personal capacity but has to work as representatives of government or elevator companies that deal in installation and maintenance of elevators.
Inspectors are responsible for conducting inspections related to safety of elevators, oversee maintenance work and devise safety tests for elevators. They are also responsible for devising tests for elevators operating in areas of high humidity of extreme temperature conditions with other environmental exposures like storm and similar weather hazards.