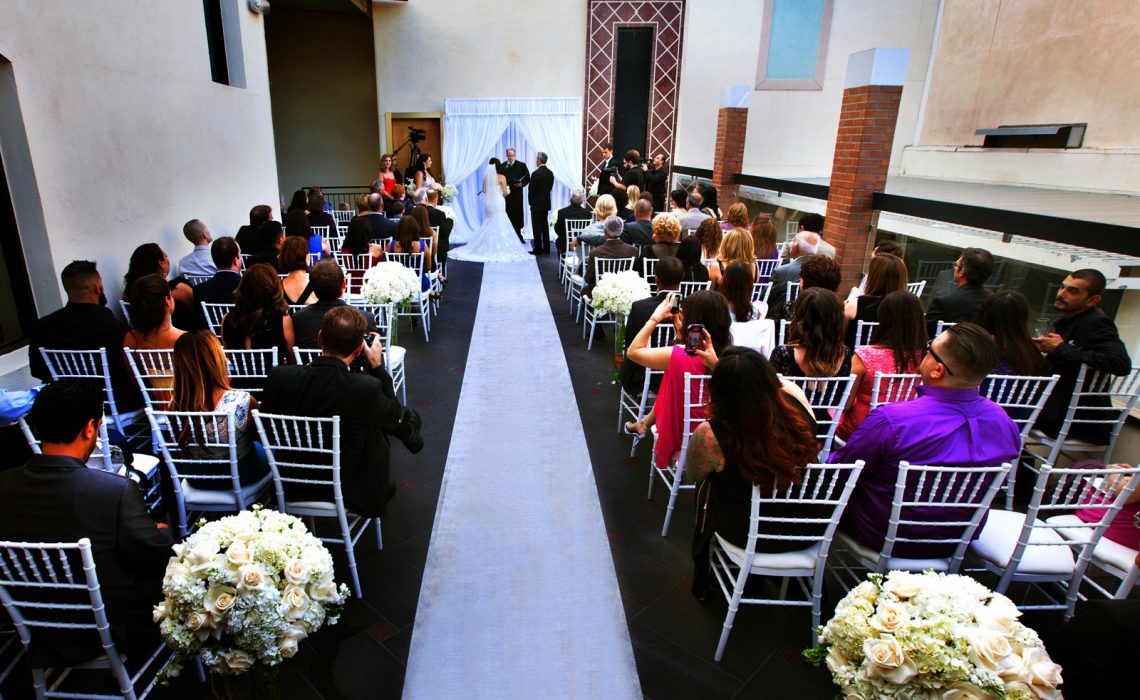 Not everyone can say that they live in a place that boasts perfectly beautiful weather almost year-round. That being said, if you are lucky enough to call Los Angeles home, then you should most certainly not limit yourself to indoor banquet halls for your special day. When it comes to wedding venues in Glendale, the city has some of the most exceptional options available this side of the Rocky's. The Brandview Patio is one of those fine selections.
For those looking to host an intimate wedding and prefer not to choose the traditional banquet hall in Glendale, then perhaps you should consider an outdoor venue. This charming outdoor spot, located in Glendale, is perfect for bride and grooms looking to have a wedding with no more than 100 guests. Ideal for a beautiful day outdoors during any season, or a romantic night under the stars – the Brandview Ballroom is the perfect outdoor wedding venue in Glendale.
When Should I Choose My Wedding Venue?
Since it is likely that you have dreamt of your wedding day your whole life, it is wise that you put much thought and effort into making everything perfect. Choosing a flawless wedding venue ranks up there as one of the more important decisions you will make with regards to your wedding. With that said, it is important that you schedule your event at the appropriate time to ensure you are able to be wed at the venue of your dreams.
Experts at Anoush.com and wedding planners alike, seem to agree that when it comes to booking the venue for your wedding, 12-18 months in advance is the magic number. This gives you ample time to plan and ensure that you will likely have options when it comes to dates. It is important to consider the busy wedding season when deciding how far out to book, as most popular venues sell out as early as a year in advance..