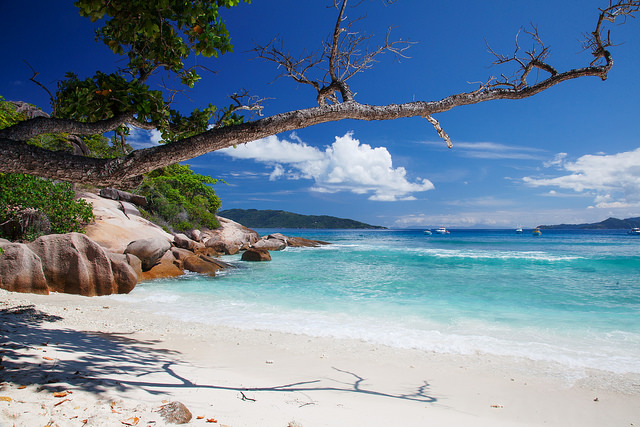 For romantic couples, island paradises are an absolute must-see. There are countless polished jewels and hidden gems around the world where one-of-a-kind memories are made every day. So, it is time to make all those enthralling, romantic visions dancing in your head come true. Feel free to blend romantic magic with a sense of adventure, exploration and self-discovery.
Here is a list of serene romantic getaways where you can have an unforgettable, heartwarming experience with your significant other.
Seychelles
Off the East Coast of Africa lies an idyllic archipelago full of well-kept natural secrets and stunning retreats. Imagine yourself enjoying in the seclusion of your intimate sanctuary, and clearing your thoughts in the refreshing water. You can soak up the mesmerizing atmosphere while staying in a simple hut on a pristine white beach and Share a kiss in the shade of a palm tree.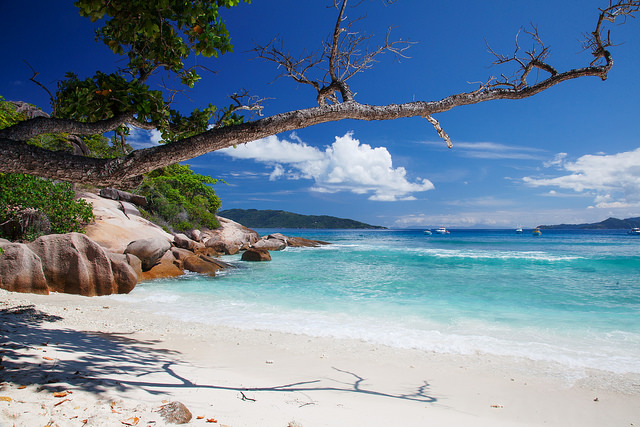 You can ask for Yeku and Seybrew, local beers, or try out baka, a strong moonshine. Use ferry service to get around, or treat yourself and the beloved one with the helicopter ride. Note that the cool season from May to September is the best time to visit this romantic heaven. Don't be surprised if you see members of the royal family or celebrities around, as they flock to this tropical paradise each year.
Bali
The island of Bali seems to have it all. It's possible to visit old temples, climb the volcano, or party like there is no tomorrow. You can have both the active vacation, or move away from tourist centers for some peace and quiet. Do somehorseback riding on secluded beaches, and enjoy a candlelit dinner in bed afterwards. When wandering the dreamy landscapes of Bali, you can feel an immense love and romance in the air.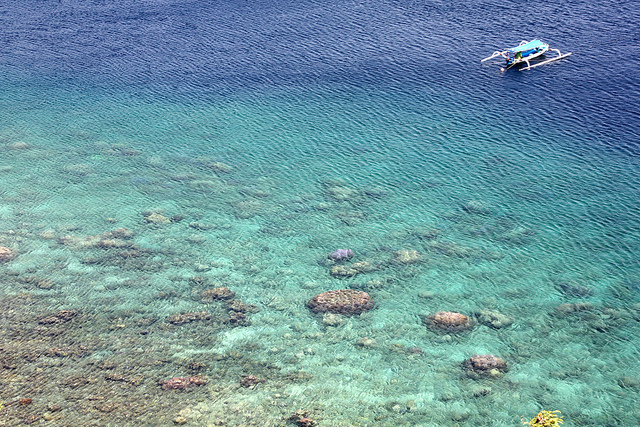 The craftsmanship on Bali is among the best in the world, so this is a great opportunity to fashion some jewelry. There is also a wide array of textiles, and many couples decide to take a photo in traditional dresses together. The pace of life here is slow and laid-back, and this can be felt most in the countryside.
Tahiti
If you ever saw a picture of tropical overwater bungalows, it is likely you were staring at a scene from the magnificent Tahiti. There is nothing quite like taking a morning dip in the water after a good night's sleep. Many other places where you can enjoy the utmost privacy and comfort await you, so make sure youcheck out the amazing Tahiti hotels that make this island an ultimate honeymoon destination.
It is summer all year round on Tahiti, and the gates of the tropical dreamland are always open. Do not miss the rejuvenating time in one of the Polynesian spas or book a coconut body scrub. After some time, you just can't help but to immerse yourself in vibrant local life full of flowers, music, dancing and good mood. It seems there is no better place on the globe to celebrate a milestone of your relationship and melt your stress away.
Maldives
Located in the heart of the Indian Ocean, the Maldives are chain of islands and coral atolls that leave visitors spellbound. The islands feature prime conditions forsnorkeling, diving and other water sports, so why not add some adrenaline to the romantic mix. You can always find a room on stilts just above the water and live your island dream together.
Spend some relaxing time with only swaying palms and turquoise water keeping you company. Stroll the streets of tranquil villages hand in hand and feel free to ask friendly locals for help. Island bars are welcoming people who want to dance all night long, and watch the picturesque sunrise. If you find yourself there during the Ramadan religious festival, just try not to disturb the locals by eating outside.
You don't need an excuse to indulge all senses and discover natural and cultural beauties of tropical getaways. Such a tremendous trip can do wonders for any relationship, filling you with energy and excitement for life.
Enjoy sunset walks on scenic shores, take an afternoon nap on a white sand beach, and engage in breathtaking water activities. It is an experience that brings couples closer together and allows them to reconnect on a deeper level.
Author BIO:
Sophia Smith is Australian based fashion, beauty and style blogger. She is also very passionate about traveling and well-being. Sophia writes in mostly beauty and lifestyle related topics, mainly through blogs and articles. She is regular contributor at High Style Life on topics related to beauty, fashion and lifestyle.
Find her on: