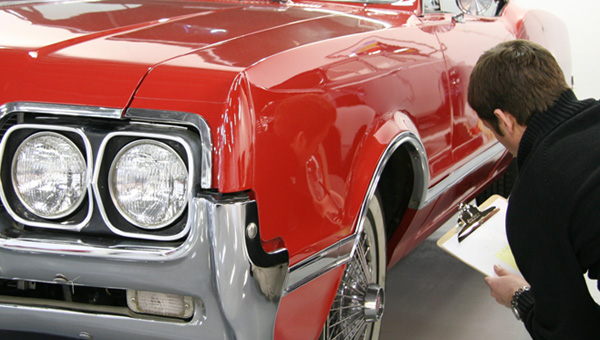 An important part of the insurance industry is the auto damage appraisal which deals with identifying the needed repairs for automobiles and approximating their costs. Auto appraisers are certified experts that are tasked with the inspection of damaged automobiles and providing an estimate on the repair.
What Does an auto damage appraiser do?
Auto damage appraisers are typically employed independent adjusting firms charged with the responsibility of providing  repair costs estimate for vehicles involved in an accident or any similar incident. With the use of computers and specialized software, they carry out inspections and the required forms and files from the insurance company or firm.
What kind of training and skills does an auto damage appraise need?
The least requirement to becoming a certified auto appraiser is a high school diploma. However, some companies may prefer candidates with additional formal training or  with relevant experience. Although more recently, courses for auto damage repairs are been offered in some technical school and vocational and community colleges. The basics of the job require that auto appraisers have a deep knowledge on how to identify the required repairs and give approximate cost estimation accordingly. Some employers may offer to informally train new auto appraisers so as to educate them more on the processes involved, modification of the law, new rules and guides to claims.
New auto damage appraiser recruits will often start off on easier and simpler cases where they would be supervised before they gradually take on complex cases as they gather the much needed experience.
If you are on the lookout for an auto appraiser to help inspect and appraise your cherished vehicle, consult with a certified auto appraiser. Demand for their resume and read through it thoroughly. If you are impressed, make a few calls and ask for referrals. It is however, advisable not to an auto appraiser based on resume only.
Important Questions To Ask.
How long did you receive formal training before you became an auto appraiser?
The total duration of the training exercise?
Who trained you?
How many years of experience did your trainer have?
Do you appraise collector cars as a full time or part time job?
Will you be carrying out this appraisal yourself or outsourcing it to other firms?
Keep in mind that your collector automobile is one of your most valuable asset. Be sure to hire a full time certified auto appraiser with a wealth of experience and relevant referrals too.