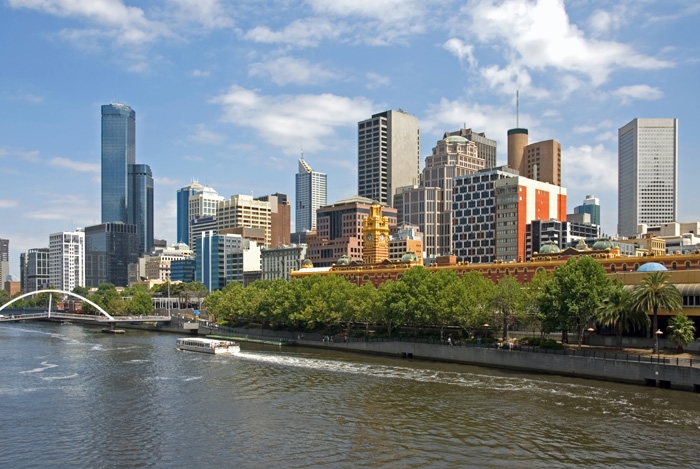 Taking a trip to Melbourne? Melbourne is one of the greatest destinations on the planet. As such, there are many sites to see but to make the most of your time, plan to do these top five things.
1. Take a Tour of the Grampians and the Great Ocean Road
The Grampians and the Great Ocean Road are known for offering some of the most beautiful views in the world. The Great Ocean Road trails along the southern coast of Australia. During Melbourne to Adelaide backpacker tours, you will have the chance to visit Grampians National Park, visit local towns, catch stunning sunsets while at the Twelve Apostles, and go through magnificent rainforests. Take an opportunity to commune with nature and see some of the most stunning places on Earth. There is a reason this is number one on the list.
2. Visit the Royal Botanic Gardens
The Royal Botanic Gardens are another top attraction in Melbourne. The Gardens offer diverse plant species, lush landscapes, and unique buildings. A perfect place to eat lunch, either for picnicking or by visiting one of the cafes on campus. The Gardens also offer a visitor centre and a gift shop. With free admission, there's no reason why you would skip this attraction.
3. Pay Homage at the Shrine of Remembrance
The Shrine of Remembrance is one of the most extensive war memorial museums. It commemorates the brave Australian men and women who lost their lives in the Great War of 1914-1918 and thereafter. It is the most recognised landmark in the country with its unique architectural design. The Shrine offers free admission and is open daily. Take the time to learn about the history of the courageous soldiers who lost their lives.
4. Admire the Art at the National Gallery of Victoria
The National Gallery of Victoria offers spectacular pieces of art from all over the world. International pieces are brought together to create visual displays of excellence. Visitors can expect to see various collections and exhibits each offered at unique times throughout the year. Admission to the National Gallery of Victoria is free.
5. Explore Exotic Animals at the Melbourne Zoo
The Melbourne Zoo offers more than 300 species along with other fun attractions. Visitors can be led through an informative and exciting trip to see endangered Asian elephants in their natural environment. The Zoo also allows you to explore sea life and local animals such as kangaroos and koalas. The Zoo is a family friendly place full of activities for adults and children alike.
A tour through the Grampians and the Great Road will provide you with unparalleled beauty while the Royal Botanic Gardens and the Melbourne Zoo will show you the local animals and plants you have always desired to see. The National Gallery of Victoria will give you a sense of culture while the Shrine Remembrance provides you with history. Visiting these top five attractions will make your visit to Melbourne the trip of a lifetime.