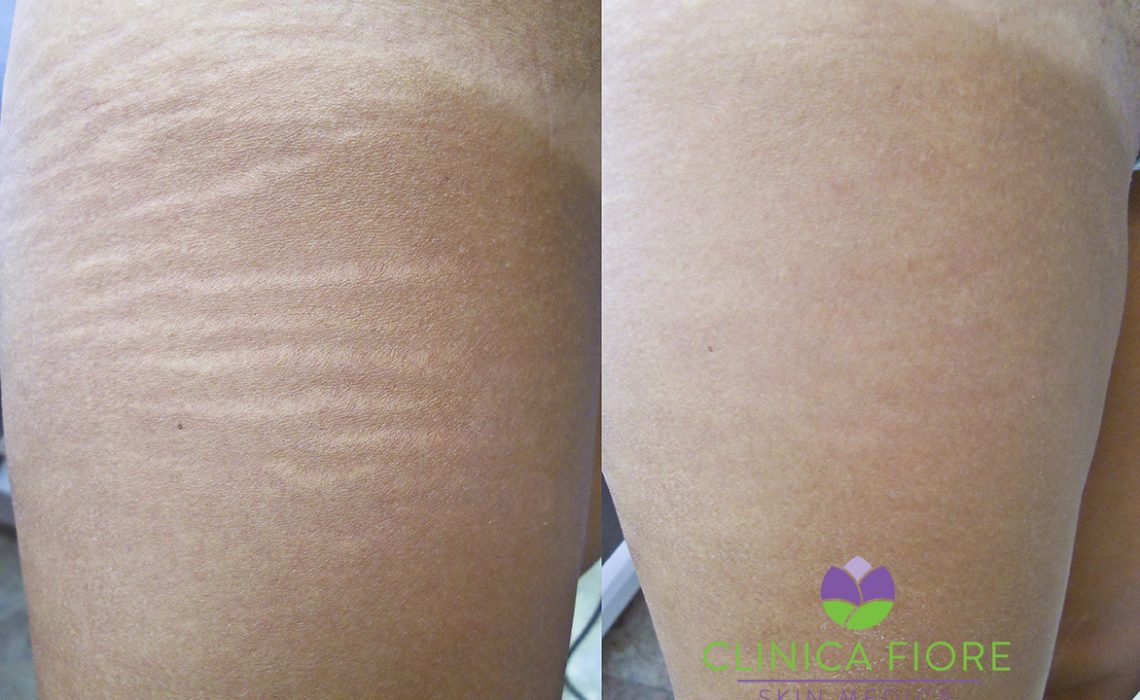 Stretch marks, also called stria, are a kind of irritation that can be seen clearly as pale stripes that are lying on the skin. Though stretch marks are usually found during pregnancy, they may even occur in individuals building body, losing weight, stress, hereditary problems and hormonal changes. They are mainly found in the abdomen, over the buttocks, upper arms, thighs and breasts. These marks may make you feel uncomfortable and disturbed about your appearance. Luckily, there are natural ways that can decrease these stretch marks and boost your confidence.
Castor oil – One of the most effective ways to overcome the problem of stretch marks is using castor oil. It can also be used for treating different skin problems like age spots, dark spots, moles, fine lines, pimples and wrinkles. You need to apply the oil on the marks and massage the area for 10 minutes in a round way. Cover the affected area with a soft cloth and give some heat for 30 minutes with a heating pad. Continue with the method for at least 1 month to obtain positive result.
Lemon juice – This is considered to be another simple yet effective way to reduce stretch marks. Lemon juice is acidic by nature that helps lessen and cure stretch marks, acne and scar marks. Apply the juice gently on the marks in a circular way. Allow it to soak completely before cleaning the area with warm water. Another way is to take a balanced amount of cucumber and lemon juice and apply it properly on the marks. You will get the most effective outcome by repeating the process daily.
Aloe vera – Aloe vera can be used for treating different skin problems since it has both curing and soothing properties. Apply the gel directly on the affected area and leave it for 15 minutes. Clear the skin with lukewarm water. Another way is to form a mixture with ¼ cup of this gel, get oil from Vitamin A and Vitamin E capsules. Apply it on the skin till it gets absorbed completely and repeat the procedure for getting the most effective result.
Egg whites – Only the white portion of the egg can be used (as it contains proteins and amino acids) in order to get rid of stretch marks. Take the whites of eggs and clear the area with water. After this, you can apply the thick layer of the white with a brush. Allow the mixture to dry up completely and then rinse the affected skin with cold water. Well, you will have to repeat the procedure for two weeks to get positive results.
Potato juice – Potatoes consist of vitamins and minerals that are essential for proper growth of skin cells. Slice up a potato into small pieces and scrub it on the affected area. Leave the potato juice to dry up for few minutes and then clean it with hot warm. The juice will help reduce the stretch marks and thus, make you feel good.
Apart from these, women with stretch marks after pregnancy might choose laser stretch mark removal to overcome this unwanted problem. This treatment has particularly been made for the youthful and lively appearance every women desires to have.