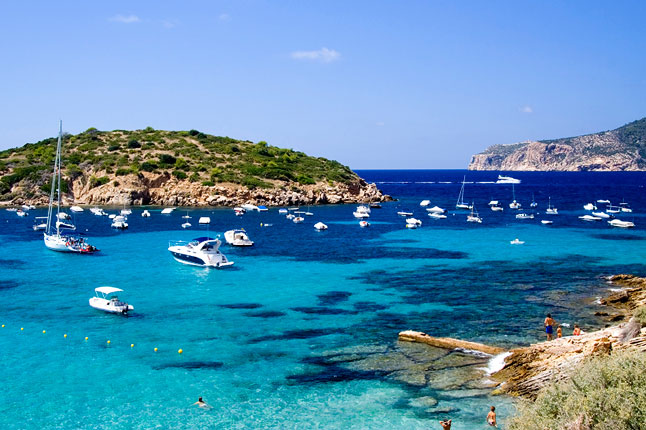 The Mediterranean island of Mallorca (Majorca) has quickly become one of the most popular destinations for tourists from around the globe. The island is surrounded by soft, white sandy beaches yet is marked with impressive mountain ranges which are perfect for hiking and taking in breath-taking views. With its year-round warm weather, fantastic tourist amenities and numerous beaches, anytime is a good time to visit Mallorca. Wondering what to see and where to stay? We have you covered.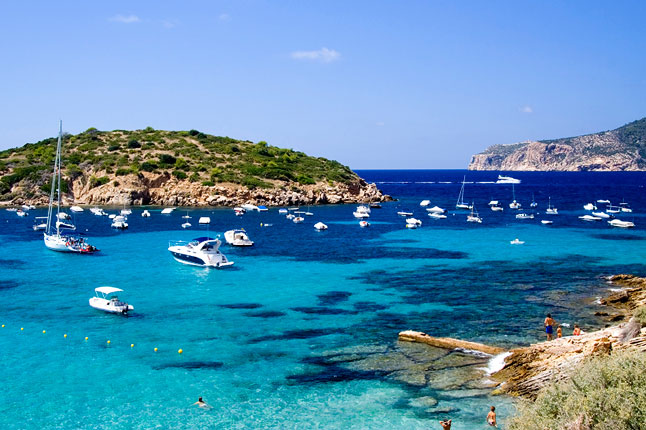 What to See When In Mallorca
Though small in size, Mallorca is teeming with history, natural landscapes, and fine dining opportunities.
For History Buffs: Those interested in learning more about the interesting history of this island must pay a visit to the Castell de Belvers. This 14th-century masterpiece was built for King Jaume II of Mallorca, and it can be found set upon a hill 3km north-west of Palma de Mallorca. The site is also a wonderful place to indulge in fantasy and to enjoy some stunning views of the city.
Visitors to the island go further back in time and visit Alcudia Old Town. This area features many structures from the 13th century. If you happen to be around on Sunday or Tuesday, stop by the street market and pick up some goods for a picnic or a trip on the seas.
For Hikers and Bird Waters: At the south-east tip of the island is the Mondrago Natural Park. This park is perfect for watching over 70 species of birds, many of which have never been seen on the European mainland. It is also home to some of the most beautiful beaches in all of Mallorca.
For Those Seeking Seclusion: Want to beat the crowds? Then head to EsCollBaix. This spectacular beach is a one hour stroll from Alcudia though those not interested in walking can hire a boat to take them there.
For Art Lovers:Sadrassana a restaurant and art gallery that is situated within a 19th-century palace. Visitors can indulge in traditional surroundings while enjoying the contemporary artwork of GaleriaHorrach Moya and dining on traditional Balearic recipes prepared by world renowned chef, Tito Verger.
Where to Stay In Mallorca
Those choosing to stay in Mallorca can choose from a variety of local hotels and villas. Torn between types of accommodations? Below is a quick list of pros and cons to help you choose between a luxury villa Mallorca and a hotel.
The Benefits of Staying in a Villa
Staying in a villa comes with a host of benefits, including the fact that guests will never be disturbed by others, are able to enjoy the company of others until the early hours of the morning (no noise complaints!) and visitors can have their food prepared for them by a personal chef. These accommodations also allow for long-term stays and often come with state of the art amenities.
The Benefits of Staying in a Hotel
Hotels are easy to find, often offer greater discounts and there is helpful staff around 24 hours a day.
Hotels can be nice for a first time stay in Mallorca. But villas allow travellers to best immerse themselves in the culture of Mallorca while enjoying exclusive and private accommodations. Consider your lifestyle, the party you're travelling with and your needs, and you will be sure to pick the perfect accommodation when staying on the beautiful island of Mallorca.