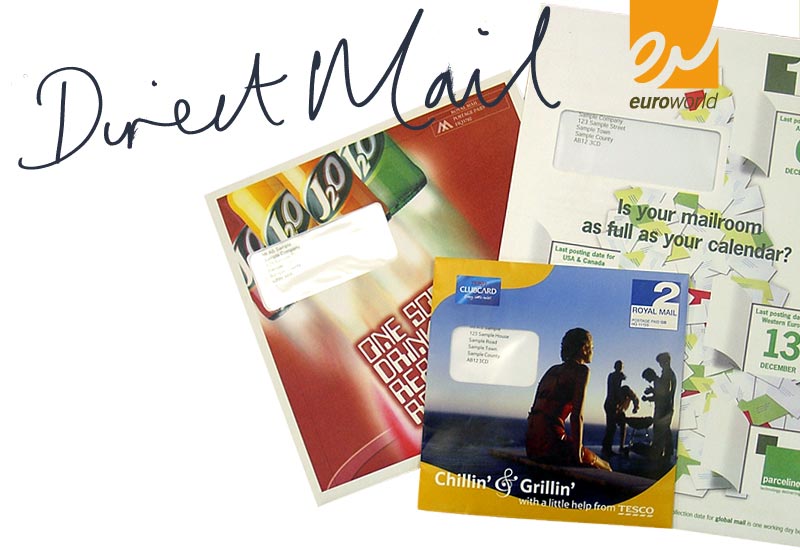 If you want to take your business to the next level, opt for a marketing
tool that will instantly reach out to your target audience. Direct mail advertising is such a marketing
tool through which specialised companies send out information on your behalf to existing customers or use it to woo new ones. If you want to keep it simple and personal, mailers and postcards could be a great direct mail advertising route to drive in more business. However, not all direct mail advertising companies can create the same output, therefore you need a succinct, professional and reputed company that will successfully establish your brand in the competitive market and eventually get you the maximum return over investment
(ROI) for your advertising campaign.
Direct mail advertising companies know what works well so instead of letting your bucks go down the drain with experimental technics, they will use the most tried and true strategies that will hit the bull's eye. To bring in more business, you obviously want more than just printing and mailing articles. You need a company that has been around for a while, is a pro at developing and implementing marketing strategies and knows exactly what works and what doesn't.
Direct Mail Advertising – How it Works
Being one of the cheapest and most efficient ways to build a customer base, direct mail advertising is now used by both big and small size companies. Following are the most striking benefits of direct mail advertising:
High noticeability: Reaching out to the target consumer and not be lost in the bevy of promotional campaigns is what effective marketing is all about. Direct mail advertising companies help you to elude that darned spam folder and bring you in front of your target audience. Be it to announce an upcoming sale or a jazz evening, it's a great idea to send across a hard-to-miss email invite or a quirky little postcard in your mailbox. This allows you the opportunity to communicate with your target customers through different channels in a way that it gets noticed.
Flexibility: Direct mail is a flexible tool that helps to achieve different business goals. It can be used as an invitation or short term promotional tool such as coupons or sale collaterals. This is a perfect business tool for companies that are looking to establish a long-term relationship with clients. The mailers are personalised thereby reminding the client about their relationship, be it in the form of birthday cards, holiday reminders or even newsletters.
Effective and efficient: Direct mail advertising is one of the measurable forms of marketing. You can easily record the number of mailers that are sent out and use coupons and codes to record response rates. Direct mail advertising companies enable you to personalise and customise your digital or print mailers to the point where you will be able to select a geographical target or even a psychological group.
Understandably, direct mail advertising companies offer the best way to promote the productsand services and help you to establish an instant brand recall and recognition. In addition to this, direct mail is also a great tool when used in conjunction with other marketing campaigns. It can generate both short-term returns or reap you benefits over a long-term plan.
That you have. Favourable for both established and small-scale businesses, advertising costs can be adjusted to fit your needs and the size of your budget. With its simple and straightforward approach, direct mail advertising is therefore the sure shot way to reach out to your target audience on a budget that won't pinch your pocket either.