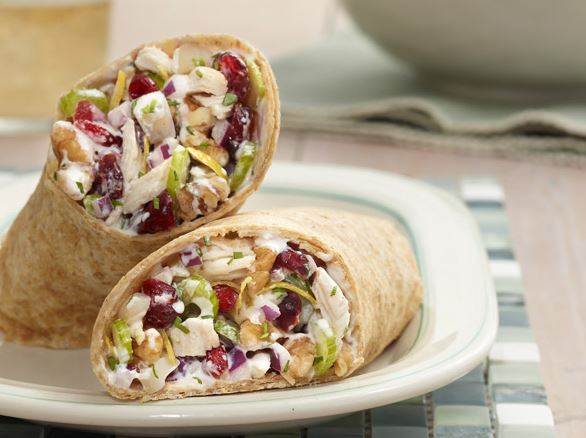 It can be easy to run out of ideas when you're packing a school lunch for your children each day. Maybe the kids love their peanut butter and jelly or tuna sandwiches, but after a while anyone would get bored with eating the same things all the time.
Here are a few fresh ideas that can help you think outside the (lunch) box that will make your children look forward to their midday meal:
Pasta Salad with Fruit
Create a delicious pasta lunch for the kids! In one container add about a cup of cooked pasta (rotini or bow tie, for example) and mix in some of your kids' favorite chopped vegetables and a few grape tomatoes for a colorful pasta salad. Pack a cup of tossed salad with two tablespoons of a favorite dressing in a second container, and in a third plastic tub include fresh fruit like diced watermelon or orange slices.
Cucumber Delight
If your kids like cucumbers, then this sandwich could be just the thing to move them out of a lunch rut. Spread a thin layer of vegetable cream cheese on Klosterman Baking Company whole wheat bread and add peeled, sliced cucumbers to make the cool and crunchy centerpiece for this meal idea. Include a container of carrot sticks with a small tub of ranch dip to ramp up the vegetable content and finish off with a crisp green apple.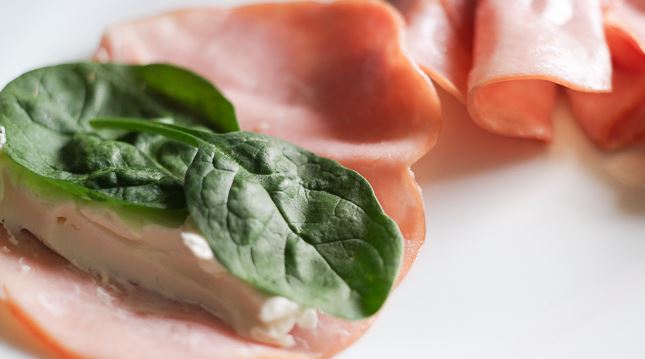 Meat and Cheese Rolls
This lunch box idea breathes new life into deli meat and cheese. Start by laying three pieces of thin sliced ham, turkey or another favorite sandwich meat out onto a plate and apply a piece of American cheese on top of each. Roll the meat and cheese together and secure with a toothpick. Include a small bag of pretzel sticks and a cup of fresh berries like strawberries and blueberries to complete this yummy take on a brown bag lunch.
Breakfast, Continued
Lots of kids love breakfast food, and there is no reason you can't bring a few of those early morning favorites to the school lunch table. Slice up one hardboiled egg and include with a couple of mini whole wheat waffles. For a fun and tasty side, add a blueberry muffin, and top off the meal with a cup of chopped kiwi mixed with blackberries or raspberries.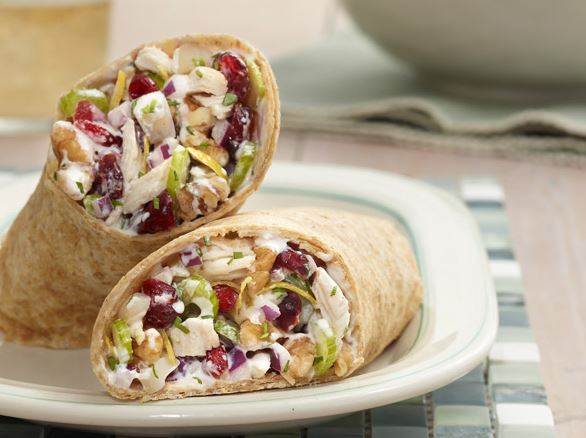 Chicken Wrap-up
Mix up a chicken salad with finely chopped onion and celery, and place it inside a whole wheat sandwich wrap, along with leaves of fresh lettuce. Slice up some red, green and yellow peppers and include a small helping of hummus for a quick and nutritious side, and a tub containing a half cup of red grapes.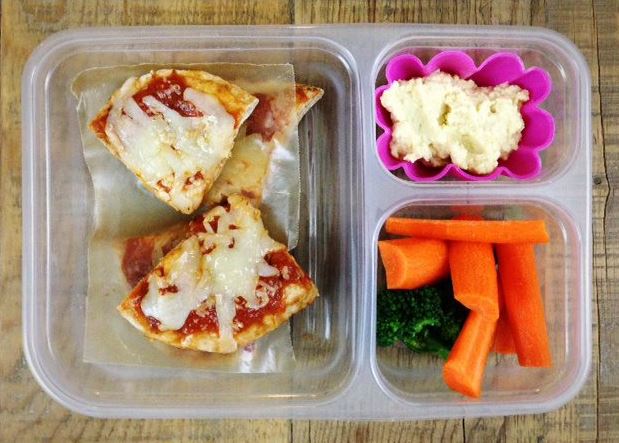 Pizza Day
Few children would be disappointed to see pizza taking center stage in their lunch box, and here's an easy way to make it happen. Cut two slices of cold vegetable pizza into four squares for the main course, and include a small bag of white cheddar popcorn.
These are just a sampling of lunch ideas that can help parents find new and inventive ways to make sure their children are eating nutritious foods every day. Try them just as they are presented here, or make your own versions by incorporating a few of your kids' favorite foods!