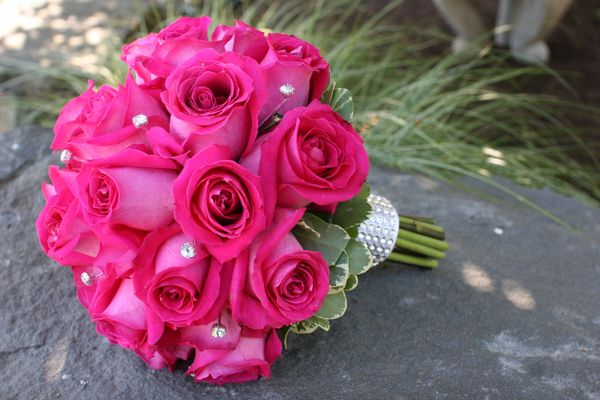 An unknown author said, "the rose speaks of love silently, in a language known only to heart". Also, many brides have set their mind that no other flower can symbolize love and romance like a rose. They are called versatile flowers. Have you ever thought why? It is because, they are available throughout the year in every shade but some color combinations among them are truly outstanding.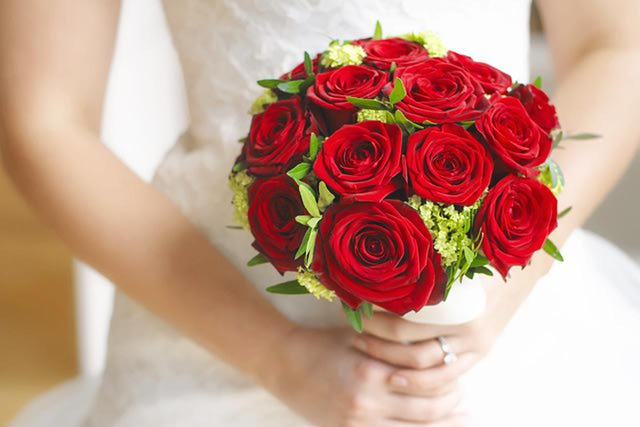 There are so many species of roses on the earth, some of them are old-fashioned and some are more than modern. They can also offer sweet fragrances so they are the first choice for all the new brides. Some florists offer you an easy delivery on the same day too. So, be ready on your wedding by having roses delivered to your doorstep. From bridal bouquets to rose petals consider these classic flowers in your wedding day plans.
Customize Your Bouquet Shape : The main process of decision making doesn't ends just by choosing roses for the bridal bouquet. You should consult with your florist about the bouquet shape that will suit your gown and your style. The most trendy styles are posy bouquet and cascading bouquet. Brides who want a classic flower with any untraditional twist may end up their choices by choosing the flower hoop, glamelia or the fan wedding bouquet.
Autumn Eye Candy : When you're planning summer wedding then pink and white roses are the most elegant choice. But fall wedding allows the bride to choose from rich russet to orange rose flowers. There are other seasonal flowers that compliment rose floral arrangements, they are dahlias, zinnias and celosia.
Power Of Petals : Rose petals are a famous way to increase the presence of flowers on your wedding without the extra expense of floral arrangements. Rose petals can be used in various decorations such as, to decorate reception tables, to be placed as a filler in flower lady's basket, to sprinkle down the aisle and to shower on the newlywed couple. These fresh rose petals will last around 72 hours under refrigeration.
Winter Sparkle : Roses are the most favourable in Christmas and Valentine's weddings. You can also look for other wedding flowers such as camellia, amaryllis or any other.
Rose Centerpieces : Many brides dream of huge floral centerpieces that every guest will get attracted and want to take them home. But you can make your reception and buffet tables just as lovely with small roses arrangements :
Pair single long stemmed roses with cheap filler flowers

Place a few roses in antique teacups and saucers

Then float the roses or rose petals in glass bowls
Red Color Meanings : Flowers have their own language and meaning. Especially, for roses. Roses having red color denote love and romance. Pink color roses represent appreciation, admiration and grace. White color roses indicate purity and innocence. Yellow color roses stand for friendship and joy. And orange color roses indicate passion and desire. Thus, every color has their own meaning. So if you want meaningful flower arrangement then you can choose from this unlimited hues.
Last but not the least, roses are the most easily available and lovely option to be chosen in the wedding arrangements. As the post suggest, roses are available in different colors and each of them indicates some emotions. Though, wedding is an occasion that is full of emotions. You can choose any color of rose to express your feelings. This article has everything that you want to know about roses as a wedding flower. So, guide yourself and choose the best suitable rose that represents your style and emotions. Hope, this article helps you in choosing the best roses for your wedding. Happy Wedding!