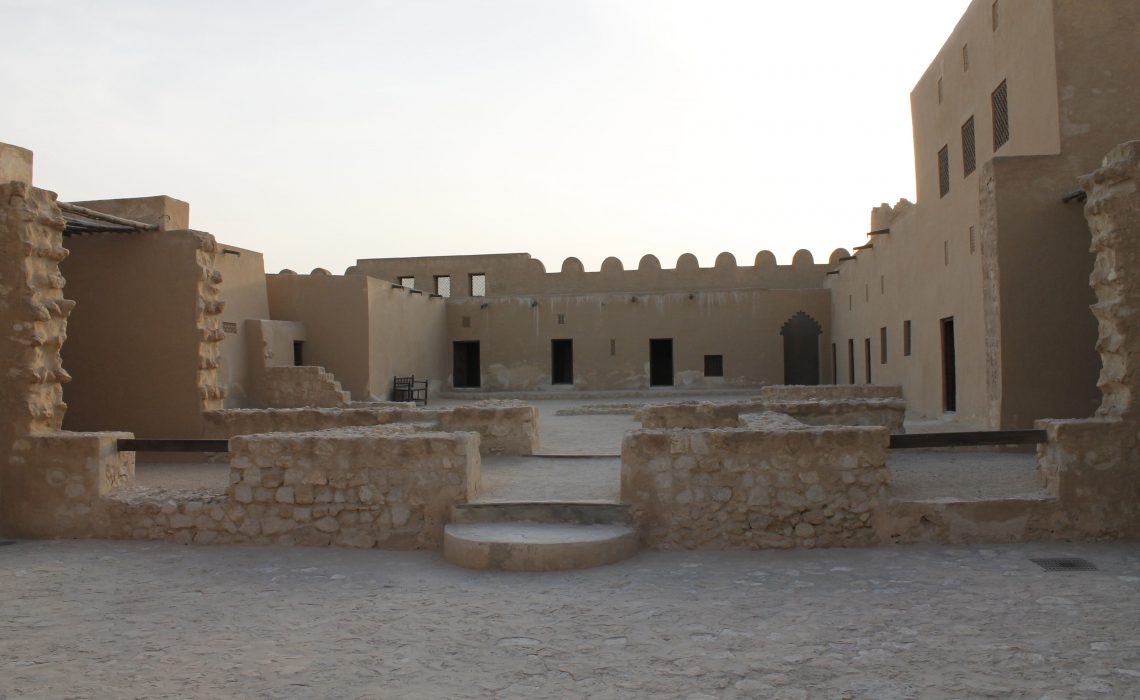 Bahrain is a small country, an oasis in Persian Gulf with the area roughly 780 square kilometers. Ninety two percent (92%) of Bahrain is desert. There are no splendid landscapes to attract visitors in here. However, this island country receives about two million tourists a year Most of famous place in here are historical sites like forts and museums. Some people compare them like the historical gems of Bahrain. Let us take a look at some popular Bahrain forts and museums and find out their historical beauty.
– Bahrain Fort (Qal'at al-Bahrain)
Bahrain Fort was built in 16th century by Portuguese. It was listed as World Heritage site in 2005. Now it is an archaeological site, located on the northern of Bahrain, not very far from Manama city. The fort has a unique, impressive architecture. You can get there by rented car or taxi.
– Arad Fort
Arad Fort is another old fort of Bahrain, which has strategic location in history. It was built in 15th century with the typical style of Islamic forts. It lies on Muharraq Island, near the Bahrain International Airport. You should visit it near twilight. It looks stunning when all light are lit up. There are also outdoor concert in here.
– Riffa Fort
Riffa Fort was built later in 1812 with sandstone structure. It once was the seat of power in Bahrain and was the royal residence during the reign of Shaikh Salman bin Ahmed Al Khalifa. From here, you can see the beauty of Hunanaiya valley. It located in the city of Ar-Rifa, over 10 kilometers away from the central of Bahrain.
– Bahrain National Museum
Visit the National Museum is a very good way to close up the history and culture of a country. The Bahrain National Museum, first opened in 1988, is the largest museum in Bahrain. The museum is split into many sections showing the Dilumn civilization, the modern days and Bahraini wild life. It also hosts a number of temporary exhibitions, so you have a lot thing to discover inside the museum. The museum is near the King Faisal Highway in Manama, you can get there easily by any means of transport.
– Belt AI Qur'an
Beit Al Qur'an, or the House of Qur'an, is in Hoora, Bahrain. It is a multi-purpose complex, use as mosque, hall and museum. The museum has a large collection of the holy Quran dating back to many centuries. It is a must visit place for both Islam and non Islam who appreciate history. Camera is not allowed inside the building. You can only take photos outside the museum.
– Oil Museum
Bahrain was the first country in the Arabian Gulf to find oil. And you can guess from its name, Oil Museum display used drilling gear, mineral samples, maps and information about oil exploration in Bahrain. The museum is next to the Bahrain's first oil well It maybe only attracts a specific kind of tourists.
Bahrain is well known as a destination with minimal travel restrictions. Citizens of specific countries can obtain 14-day visa at all border stations and airports. You can also apply for Bahrain visas online.