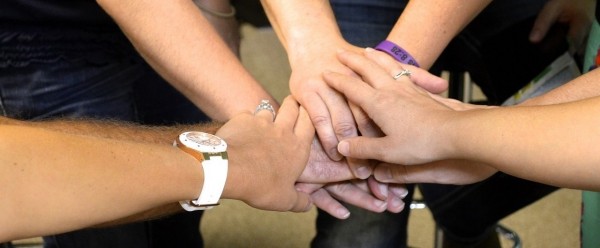 How to Bring Your Team Together
Brexit has turned the country on its head – and the disagreements over whether it was the right decision for the UK are continuing.
Since the early hours of June 24th, the UK hasn't been the same. The EU referendum result has changed the country, especially when it comes to business. Before the referendum, business leaders were arguing over whether the UK would be better off outside the EU or in. Since the nation voted to leave, those questions are still there, with many businesses uncertain about what lies ahead.
On a smaller scale, co-workers are still at loggerheads over whether the right decision was made. So if there are divisions in your workplace, how can you resolve them?
A polarising topic
There's no doubt that the EU referendum got more people interested in politics. While that's great, it inevitably lead to some disagreements. Families, groups of friends and even co-workers found themselves falling out over their different political beliefs. After the referendum result, there was a lot of resentment from those who wanted to remain towards those who led the UK to the EU exit door.
So how can you heal those rifts? Well, some collaborative, team building activities are a great place to start. Having to work together will help your employees to see past their opposing views and start to get along again. There was a big generational divide when it came to voting in the EU referendum, so make sure that employees of all ages are working together.
The future is unclear
Yes, there is uncertainty ahead. We've never been through anything quite like this as a country. One thing is clear though – we need to work together to make the best of Brexit. That means being prepared for any eventuality. If your business has operated in much the same way for a number of years, you and your staff may be worried about changes and being prepared for them.
Team building exercises can help with that too. While you're not going to be asked to do anything too difficult, problem solving and thinking outside of the box can prepare you all for what's ahead. Learning to become more flexible and adaptable will help you to cope in the coming months and years – and will benefit your business too.
Supporting each other
Healing rifts and tackling uncertainty aside, team building events help to lay the foundations for a strong business. If your staff are all bringing out the best in each other, you'll see that reflected in the fortunes of your company.
Brexit may have knocked the confidence of some, but knowing that their colleagues are supporting them will help them to feel a lot happier at work. Staff who are happy are able to focus and deliver better results. So even if your team aren't at war, give them a little boost.
Invest in your team's happiness
There's no telling what the future holds for the UK, but it's important to make sure that our businesses are as strong as possible and prepared for anything. The only way to do that is to have happy, hard-working teams who are looking towards the future with a renewed sense of optimism. We'll never all agree when it comes to politics – but if we can put our Brexit disagreements behind us, we'll be much better off!
Charlie Berry is the Event Director for London based Zing Events, a corporate event company that delivers innovative and creative team building activities