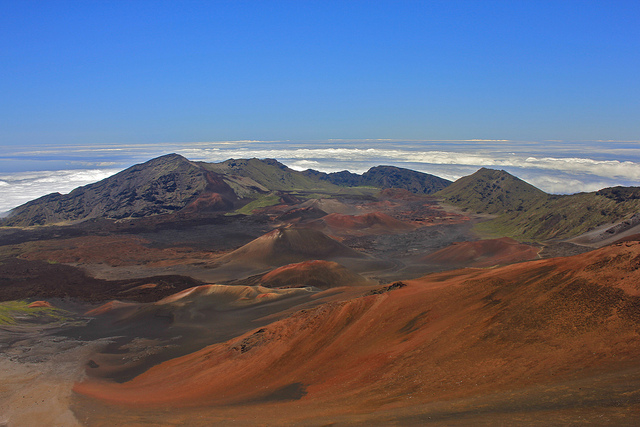 Visit Maui to Dip into the Charming Ambiance of Hawaii!
Maui…the magic island, which is recognized as "The Best Island in the World"! Don't even try to find more beautiful and romantic place on the Earth!  Crystal clear waters, golden beaches, stunning scenery, tropical breezes, majestic palm trees, the best cuisine and world class hotels and Maui Condo Rentals attract millions of tourists year by year! In a word, Maui's variety of things to do and places to see really amazes and delights! Want to check them? Just follow the list of only the things which are worth your attention! Besides, if you want to reach all of them with comfort, the best way is to do it using car rental Kahului. So, if you're ready, grab some cash, a bottle of water and let's go!
1. Enjoy Outstanding Views of Haleakala Volcano!
Location: Halemauu Trail, Haleakala National Park, Kula, HI 96790, USA
GPS Position (parking): 20.752545, -156.228617
Length of visit: 1-2 hours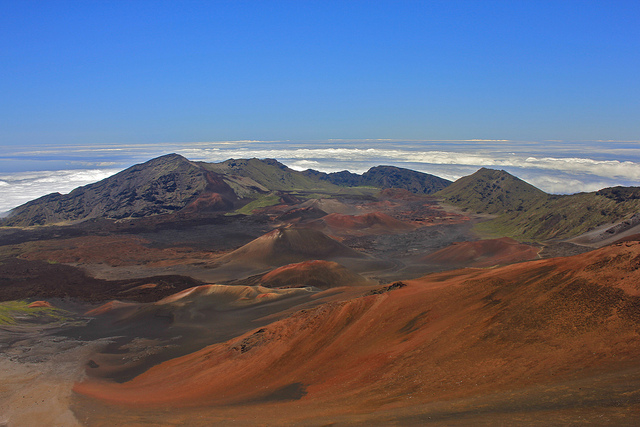 Just AMAZINGLY! This is one of the largest extinct volcanoes of the world which towers over Hawaiian island of Maui! If you are a great adorer of unique and picturesque sceneries, you'll be delighted of this place! Be sure that such fantastic views you won't find anywhere else! By the way, it's not necessary to search for the suitable direction to make some photos, because you can do it directly from the parking!
Admission: Free
2. Hit the Road of the Most Exciting "Ocean Drive" in the World!
Location: Hana, HI 96713, USA
GPS Position (parking): 20.762858, -155.993437
Length of route: 2-3 hours
Everyone loves a good road-trip, and driving to Hana is "must do" adventure on Maui! This 50-mile route gives you a great chance to explore a plenty of the more hidden gems of the island! It can be a little funny, but your jaws will drop, as you see gorgeous scenes of the Pacific Ocean and lush rainforests decorating the East Maui coastline!
3. Relax on the Golden Sands of Wailea Beach!
Location: Wailea, HI 96753, USA
GPS Position (parking): 20.681699, -156.44159
Length of route: 3-4 hours
Wailea Beach is one of the most popular beaches on Maui and can offer everything you dreamed of! The softest sand, crystal-clear turquoise water and gentle Hawaiian sun will make your vacation unforgettable! There's well-developed infrastructure on the beach, and it's not difficult to find some restaurants and bars if you'll get hungry. Different beach amenities, entertainments for adults and children are also available! Enjoy!
Admission: Free
4. Take a Boat Trip or Enjoy Spa in the Black Rock!
Location: Lahaina, HI 96761, USA
GPS Position (parking): 20.927692, -156.693876
Length of route: 4-5 hours
Black Rock resort provides you a great opportunity to take a boat trip to any wonder of Maui. Explore unique Molokini crater which located right in the ocean, visit Turtle Town or take a whale-watching tour: all of these activities are worth to check them! But if you are tired and want to relax, what could be better than spa with melodic sounds of calm rolling waves, and palm trees lightly blowing in the wind in the background? So, the choice is yours!
Admission: boat trips: $80-90, spa procedures: $75-185
Hours: daily 8.30am-7pm
5. Try to Play Golf – the Most Popular Sport on the Island!
Location: Kapalua, HI 96761, USA
GPS Position (parking): 20.998612, -156.663902
Length of route: 3-4 hours
It's interesting to know, that golf is the best-known sport on the Maui and you have a great chance to try it! Check your skills and attempt to get the ball into the whole, even if you have never done it before! And who knows, maybe in the near future you'll become a real master!
Admission: lessons: $180, free practices: $14-25
Hours: daily 8am-6pm
Where to get a Rental Car in Maui?
After arriving to the Kahului Airport, which is the only way to reach the island, take your rental car right there! It's very easy and convenient! Don't lose your time searching for the transport! Besides, it's not a secret that rental car is the best choice, because it allows you to move around the island with comfort! So, don't be slow, just follow http://usa.rentalcars24h.com/kahului-airport-int and check out all car rental tips!
Enjoy the most awesome Hawaiian journey!
Author Bio: Lily Berns shares her experiences of the travellings and what she has learned during her trips. She is currently working as a freelance writer with RentalCars24H, who provides the best car rental deal all over the world.