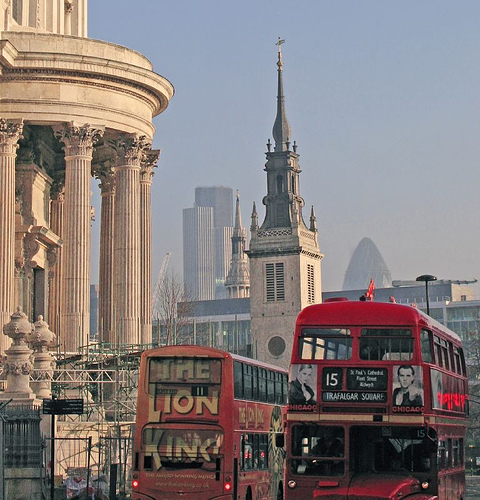 London is one of the famous places in the world that people wish to travel, live, work and study. The city can provides you with fascinating locations where you can rejuvenate your mind and soul. It can shower you with interesting information; it speaks out histories and completely provides you with a memorable travel experience.
If you are traveling to England, you should not miss the opportunity to be in London. Living in London has a lot of advantages and perks than living somewhere else. There are many things that you can do to make your stay worthwhile. If you are planning to move in the city, you might be a little worried about living in a big crowded place. Here are things that can inspire you to bite the bullet and go on with your plans.
Great Career Opportunities
London is a land that can promise you with a lot of opportunities. This is an ideal place to stay if you are looking to advance your career or pursue another one. If you want to improve your knowledge in a certain field in business, London is also a great option. There are a lot of businesses in London, so if you want to become a manager or banker your job will be based around the city. Some of the opportunities will just pop up if you are staying in London. Those who fancy modeling or acting may sign up in many agencies in the city. This is a great place to make real money.
Exciting and Fun Activities
There are many exciting and fun activities that you can enjoy in London, so if you are traveling or living there you will never get bored. If you want to be exposed to the historical values of the place, you can visit museums. If you want a more exciting activity you can do water sports or bungee jumping. If you have guests or friends who might come visit your place you can take them to different locations where you can all relax and enjoy.
Nightlife Experience
The nightlife in London is very famous among tourists. This is for those who are quiet outgoing and wants to have more fun. It is really exciting to explore in secret hidden clubs underground and party with your friends. There is also a thriving social scene in every corner that you will surely enjoy and would make you feel glamorous.
History and Culture
If you are someone who loves history and culture then London would be your ideal place to enjoy. You can marvel at different famous sites like the Tower of London. Explore the churches and museums to see the history of the place and learn about it. Most of the historical features that tell you about England are found in London, so if you want to know the culture of the country you are in the right place.
If you live in London, you are in the center of England's historical venue of events whether it is Olympic Games or Marathon. Seeing every remarkable events right in your place will give you pride of living or staying in London.