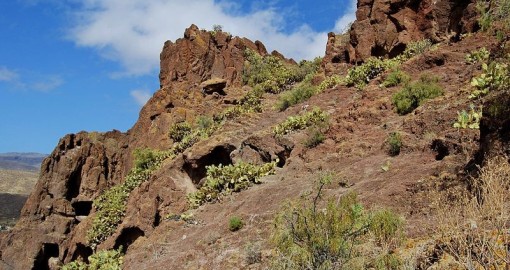 Gran Canaria is one of the seven islands in Canary Islands. This is the biggest and has the largest population among the others. The island is famous for its beautiful beaches, unique terrain, landscapes and its natural beauty. The weather in the island also attracts many tourists especially during summer season when it's hot and warm. Take the most convenient trip with last minute holidays Gran Canaria all inclusive and make the most your vacation.
Top Tourist Attraction in Gran Canaria
Puerto Mogan Town

Beach goers love to visit this place. People call the village the little Venice because of the number of canals which are connected by little bridges in the place. The marina has a lot of small restaurants, trendy cafes, piano bars, jazz bars and it is also a great place to dine and shop or listen to music by the water. There is a large market that opens in the morning where you can purchase fresh fish and nice souvenirs. It's nice to stay in the beach and sail around the bay using a yellow submarine or try doing a deep-sea fishing.
Maspalomas

If you want to see the amazing sand dunes that will give you the feeling of being in the Sahara Desert, this is the place where you should go. The sand dunes stretch for about 400 hectares and became a national park. To cross in the sand you can only do it either by foot or by a camel. This amazing experience will make you feel like you are stepping into another world.
Guayadeque National Park

Seeing breathtaking mountain views, village of caves and the valleys with almond trees will make your trip enjoyable. The caves there were developed into homes, bars, churches and even restaurants that can accommodate about 100 persons.
Las Palmas Cultural Cycling Tour

You can enjoy having a tour in the island to taste their culture. You will have fun with other tourist riding around and visit museums, old churches and galleries.
The Animal Encounter is also one of the favorite places to go especially for the children, where guests are allowed to swim with sea lions. However, before this there will be a short orientation to educate guests about sea lions. These friendly animals love to hug and kissed which they normally do to the guests who come into the water with them. They also play and do tricks for the visitors. This is perfect scene for your kids.
For Guests who prefer to take adventure in the land may try to go for horse riding. Many tourists do this and enjoy a barbeque or visit animals like buffalo, anacondas and white alligators in the Animal Encounter. There is a wide selection of recommended places where you and your family can have fun. You will never run out of activity once you are in the island and everyone will enjoy a wonderful vacation at Gran Canaria. Find a good holiday package deal that includes hotel room so you will not have a problem looking for an accommodation when you get there.
Jolie is a journalist who has traveled many places in Spain. She always goes to directline-holidays.co.uk when booking a trip to the African countries. They can provide a convenient and cheap holiday tour.