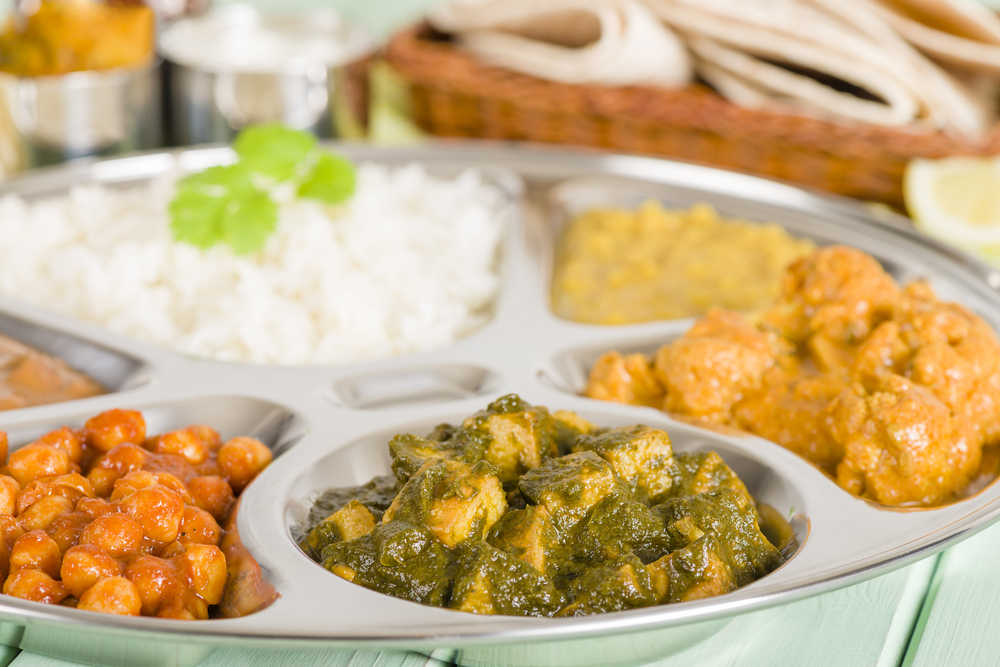 A lavish cuisine is the hallmark of weddings in India. After the multitude of ceremonies and rituals, the couple and guests would be starving and looking forward to a sumptuous meal. Well, if not the couple, then at least the guests would want a hearty meal. The aroma of curries, barbequed and grilled meat with lovely looking kebabs are simply hard to resist. However, most families follow their own culture while planning the cuisine and they certainly like to inject a new trend whenever possible.
Most of the time, the venue provides food for the weddings in India; because they have their own chefs. However if you insist on having your own caterers then it is entirely your wish. There are vegetarians in every family, so when you book for the venue and arrange for your own caterer, make sure to confer with the bride/groom's family to find out how many vegetarians they have. Often, vegetarians are given a raw deal at these weddings, with very little choices other than the dal makhani or the paneer butter masala. You wouldn't want that to happen to your wedding in India, right?
Looking for a suitable partner for your son? Tired of getting poor responses from matrimony sites? Then I bet you haven't visited AryaVysya Matrimony. You won't be disappointed here.
Have a look at the new trends seen at the weddings in India these days.
North-Indian style menu are an instant hit among guests at the weddings in India. The menu would start off with a welcoming drink, then you get to taste Punjabi starters , followed by the main menu. For those interested in salads, there will a salad counter next to the main menu. Afterwards you will be bombarded with the usual condiments of desserts, snacks and ice creams. Caterers insist that you must finalize on the guest list and the head count at least 2 weeks before the wedding.  As most weddings in India are tendered out to caterers who undertake the whole ceremony, including for the days prior to the wedding (when minor rituals are held), you need not bother about the food aspect once you hire them. If you want to have only snack counters for the Sangeet and Mehendi function, then you can save a lot of money, and actually most caterers prefer to set up counters because it is easier for them too.
The traditional wedding catering scenario has changed into something more glorious and sumptuous. As most of the weddings in India are based on some theme or the other, you must have noted that the desserts presented at these weddings confer to those themes. Suppose you have an orange and white theme for the wedding, then the desserts would be made of the same colors. Ice creams, gelato bars and other sweet dishes are made of oranges, white cream, milk and so on. You can display small portions instead of big dessert plates because guests will most likely want to sample several desserts. While you get the cater to arrange all the desserts in an attractive way, make sure you label them and also a short list of the main ingredients used. Make sure the plates, cups, platters, cake stands and trays all match the wedding theme and decor.