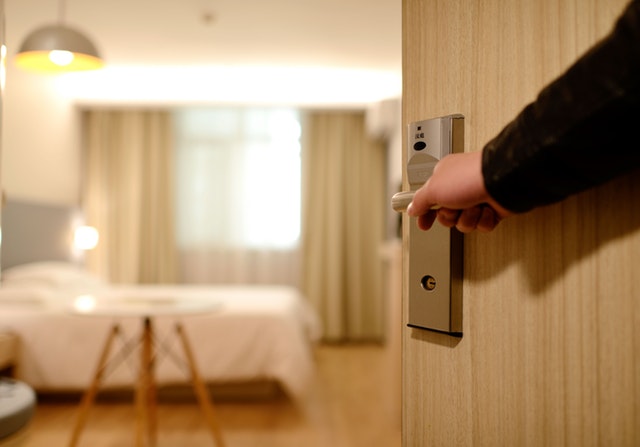 Shifting to a new apartment is always a time consuming and energy-draining process. Packing your items and knocking out your 'to do' list can be exhausting. When moving to a new abode is already a hassle; you do not want to add more to your plate. Therefore, we have compiled a few important things you need to consider in order to make your move into a new apartment a success.
Clear your outstanding dues
Pay all your outstanding dues before you move to your new apartment. These include utility bills, or services of electrician, cleaners, or plumbers you have used at the old apartment. It's equally important to inform these people about your decision of moving on so that none of them have any complaints after your departure.
Repair any damages caused to the old property
It's possible to damage a few things during your stay in the apartment, and it is the right thing to correct them before you leave. Be a good tenant and take responsibility for any harm you might have caused to the property during your stay. Also, do not forget to repair any damages that occurred during the shifting process. Let the landlord know about the damages and pay him accordingly. Such gestures will leave a lasting impression.
Complete the paperwork
Vacating your old house and shifting to a new place always involve a lot of paperwork. While most of the work is done online, some still need to be collected in physical form. The no-dues certificate, for instance, has to be obtained from the resident's welfare society the old house. It is important to attain all the relevant documents and sign them while the transition is still underway because collecting these documents can be burdensome once you move to your new apartment.
Pare down your unwanted possessions
Moving into a new apartment is the best time to declutter yourself of things that you no more use. Take your time to go through your items and organize, donate, or throw away unwanted possessions. Think about what you want your new apartment to look like and what items you want to see there. If you are looking for a change in lifestyle, take advantage of this moment. Shifting to a new apartment can act as a reset button in life; make sure it is a refreshing one.
Change outdoor locks
The first thing you need to do when you take possession of the new apartment is to get a new set of locks. You don't want the previous owners, maintenance people, or a stranger running around with a key to your apartment. So, changing your locks seem a natural option.
Make it pest-proof
Before you move into your new house, make sure you use bug killer sprays. You might not see any bugs currently, but you wouldn't like it if they appear in your apartment. Also, it is difficult to evacuate bugs once you shift to the place, so make sure you get it done in advance. It will also save your children and pets from being exposed to harsh chemicals.
Clean your apartment and get it painted:
It is always a better idea to clean your apartment and all your belongings before you move. Hire a professional who can clean your cabinets, carpets, and fix your plumbing problems. Most of the time, it's the duty of the landlord to clean the apartment, install new floorings, and get it painted, so ask him/her before you do it yourself.
Most property management companies paint walls and change floorings using low-quality material to save money. So, make sure you keep in touch with the landlord and the company and plan things the way you want. If a particular material or color doesn't appeal to your, consult with the maintenance staff and ask about your options. You can also inform them of your needs and demands; thus, saving yourself a huge hassle after the work is done.
Change your address:
It is imperative to update your address with your bank, medical offices, subscriptions, and inform your family and friends before you shift into the new apartment. In the US, you will need to contact USPS to change your address. It is a simple process, as you only need to enter a new address, select whether the address is temporary or permanent, and choose whether it's an individual or a family address. You will also need to select a forward date which is your move-in date.
Research your new neighborhood:
Before you shift to your new apartment, you need to carefully research the neighborhood to which you plan to move. Learn about grocery stores, schools, doctors, transit shops, and gym facilities in the area. Take a walk, strike up conversations with your neighbors, and get acquainted with the area. Find out the nearest grocery store, bars, restaurants, and check out the quality of transportation nearby.
While you should look into things like healthcare and transportation well before you chose an apartment, if you still haven't, the internet is your guide.
Hire professional movers:
You can't do all the heavy lifting by yourself. So, it is better to consider hiring professional movers to ensure that your move goes smoothly. You need to consider your budget and the movers' cost per hour before you can hire the right people. Professional movers not save you time, but also make sure that none of your items get damaged during shipment.
Conclusion
The process of shifting to your choosing your new apartment, collecting the paperwork, signing a lease, and shifting can be exhausting. But by considering the tips shared here, you can make the process much easier.