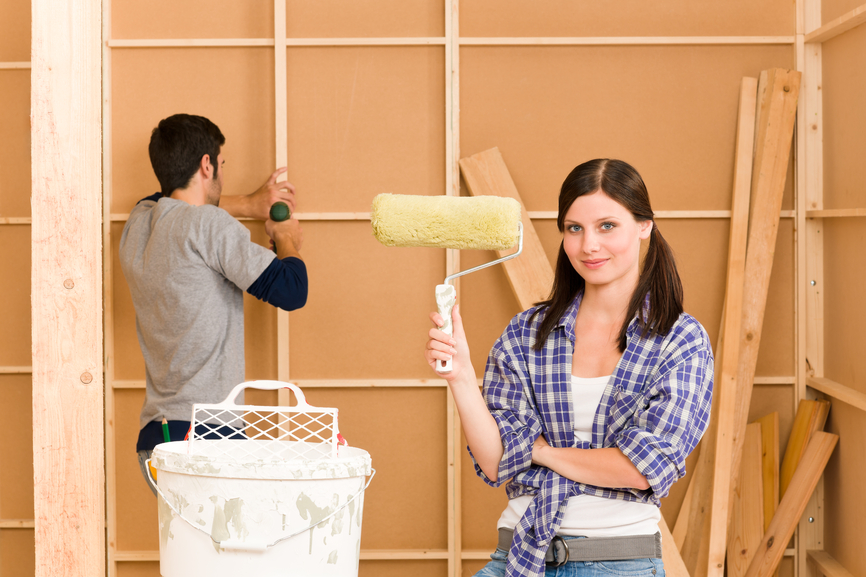 Contrary to popular opinions and presumptions, the best and most financially beneficial home improvement projects are not the ones with the highest budget and the fanciest modifications. Instead, according to a survey done by a trade magazine the fact is quite the opposite, as the survey found that the most valuable and satisfying home improvement projects are often associated with both low maintenance and relatively low price, as well as energy efficient. Quality plays a role in it too, but a good quality home improvement project does not necessarily have to use the highest quality or the best of everything. Instead, there are many simple and seemingly small home improvement projects you could undertake that will transform and improve the look of your home.
THE BEST SMALL PROJECTS FOR YOUR BUCK
Many professional contractors and builders agree that one of the easiest ways to drastically transform the look of your house is to replace your front door. Old exterior doors can cause a huge loss of energy and make your house looks drab. Plus, they also carry certain security and safety risks if they go for quite a few years without being replaced or at the very least reinforced. The latest trend these days is to replace your old front door with a new steel door, which does not cost that much to buy and install but will definitely improve the energy efficiency of your house as well as giving it a more modern look that is much coveted in today's housing market. While you are at it, you can also replace your garage door with a new one to boost the curb appeal of your house without breaking the bank.
To expand the living space of your home without pouring tens of thousands of dollar into adding a new room, you can simply add a deck or patio to your home. The addition of decks and patios can cost five to twenty percent less than expanding your existing rooms or adding a new one, and they can also significantly boost the curb appeal of your house.
If you have a bigger budget to spend on home improvement projects, then one of the wisest decisions you could make is to invest it in upgrading your kitchen. Not only will a kitchen upgrade makes your family's meal preparation much easier, surveys state that an upgraded or remodeled kitchen makes their homeowners happier and more likely to desire being at home.
Turning your home's attic into a spare bedroom is also a good investment to be made, albeit at a steeper price than deck addition or kitchen upgrade. However, if your house is up to code and you have the budget to do so, turning your attic into a bedroom is one of the best ways you can gain additional living space without adding anything to your home footprint as there is no need to build a new living space, therefore keeping the cost of remodeling under control.