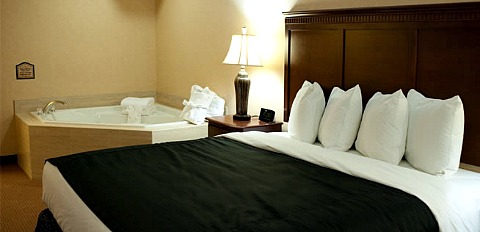 If you are thinking of booking a holiday to recharge your batteries and get away from all the stresses and strains of everyday life, then you are probably spoilt for choice. With so many worldwide resorts and a multitude of cheap last minute deals available online nowadays, just where do you choose? Do you stay local and remain in the UK, because after all we have some great scenery and really stylish hotels on offer or do you venture further afield to a country you haven't visited before? Well, to help you choose, here are a few examples of what is on offer at the moment, looking specifically at hotels with hot tubs to add that extra bit of luxury.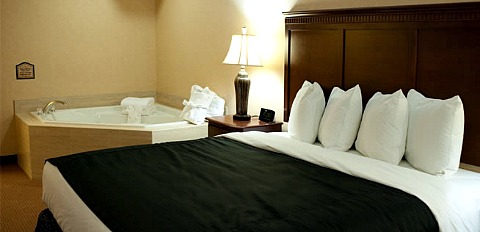 If you've visited Italy before, then maybe your trip was a cultural visit, so how about trying a different area such as Amalfi on the southern coast of the Sorrentine Peninsular. You could do no better than stay at the Hotel Floridiana. It's a stunning hotel with the rooms decorated in the colours of the area; blue to represent the sea and sky, and gold to represent the sun. Try to book a junior suite which comes with a lounge and hot tub set on a mezzanine level for you to enjoy. The area is typically Mediterranean with white buildings clinging to the steep sided coastline and could be just the place for your visit.
Somewhere you may not have considered is China, but stay at the Chateau Star River Hotel in Guangzhou and you won't be disappointed. It's described as a "sophisticated business and leisure hotel" and has some great facilities including hot tubs, a spa and four speciality restaurants for you to enjoy.
If going abroad is really not your thing, then how about paying a visit to Bailiffscourt Hotel and Spa near Arundel in West Sussex. Built as a folly in the 1920s it looks authentically medieval and comes with all the luxury you could wish for. It's set in 30 acres of private parkland and features indoor and outdoor pools, modern fitness and spa facilities and rooms come with a choice of either contemporary or medieval décor depending on your preference.
Whichever you decide to go for, I don't think you'll be disappointed.
This guest post came to you courtesy of Dave at Aqua Warehouse, one of the UK and Essex's leading suppliers of a wide range of hot tubs which can be seen here.