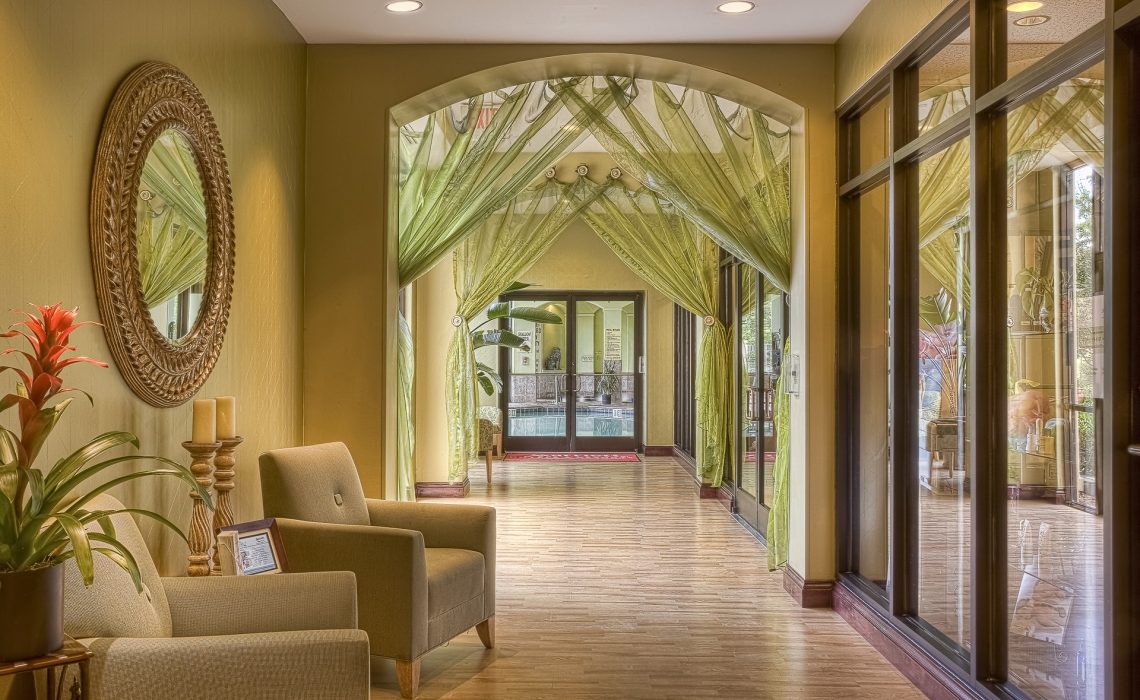 Bi-fold doors are your go-to solution if you are thinking of adding width to a walkway. Since glazed French doors are hinged on either side, they offer a double width opening. A bi-fold door can increase the width of an opening as the doors zigzag against one another. They also occupy less space when they are open. Modern and aesthetic materials will translate into bi-folding doors that are large and that also accommodate large glazing sections and have been used by architects since the olden days.
If you want your living room to create a beautiful link with other rooms of your home, there's nothing more perfect than having bi-fold doors installed. These stunning glazed variations will not only bring more style to the table but will also give you easy access. Also, they finish up the rear extensions very well too.
You will opt for more open and spacious transitions instead of having the space blocked by just windows and walls.
Given below are 6 ways that you can use Bi-fold doors in living rooms to make the space brilliant.
The No-Wall
A living room can look and feel absolutely stunning and a different space altogether if one wall is entirely given to a bi-fold door; making it the perfect hangout space in summer. Making use of bi-fold doors with runners attached are easy to open and close and are safe to use, especially if you have children.
A no-wall created by glazed bi-fold doors are enhanced by applying glazing to each side of it and even above the eye line.
Hidey Holes
Bi-fold doors can be used for not only glazed doors but also for closets that can hide away television sets and shelves present in living rooms. Open plan living rooms look untidy if you have a home office. You can tuck these away behind bi-fold doors for a more discreet and tidy look. As an afterthought, you can also stock up on tote boxes to stow away important work related files and other knick knacks for a more clean appearance in the space.
Interior Space Dividers
Bi-fold doors make for rather eye-catching interior doors, so don't just dismiss them as a patio door replacement. Glazed interior dividers go well if you wish to divide your internal space while also trying to maintain a reliable look to the design between rooms. You can shut away your dining area or a study from your living room and open it up whenever you wish to use the full floor space.
The Timber Look
Bi-fold doors framed with wood look great, specifically if they complement your choice of ceiling or flooring in a living room. Bi-fold doors are a characteristic, so make them stand out by picking timber frames instead of poly vinyl or aluminium.
Wooden verandas are preferably admired by a set of bi-fold doors that are built from the same material.
Twin Element
More than one set of glazed bi-fold doors look amazing either open or shut and they tend to bring out the best of any landscape your living room enjoys. If your garden is situated at the heart of your home, twin bi-folding doors in a summer room will allow you to bask in it all round the year.
Bringing The Outside In
Attach the outdoor to your living room with the help of bi-fold doors that offer you an uninterrupted view. Make use of flooring that compliments your living room and the outside to make the conversion flawless once the door is open. If you wish to install a swimming pool in your outdoors, make use of bi-fold doors to make it all appear as a part of the interior and make the illusion work.
In case there is an awkward space in your living room that does not match a conventional door opening, a bi-fold door may be the easiest solution to it.
So, make your living room more happening with the help of bi-fold doors and experiment with it to make the space livelier.