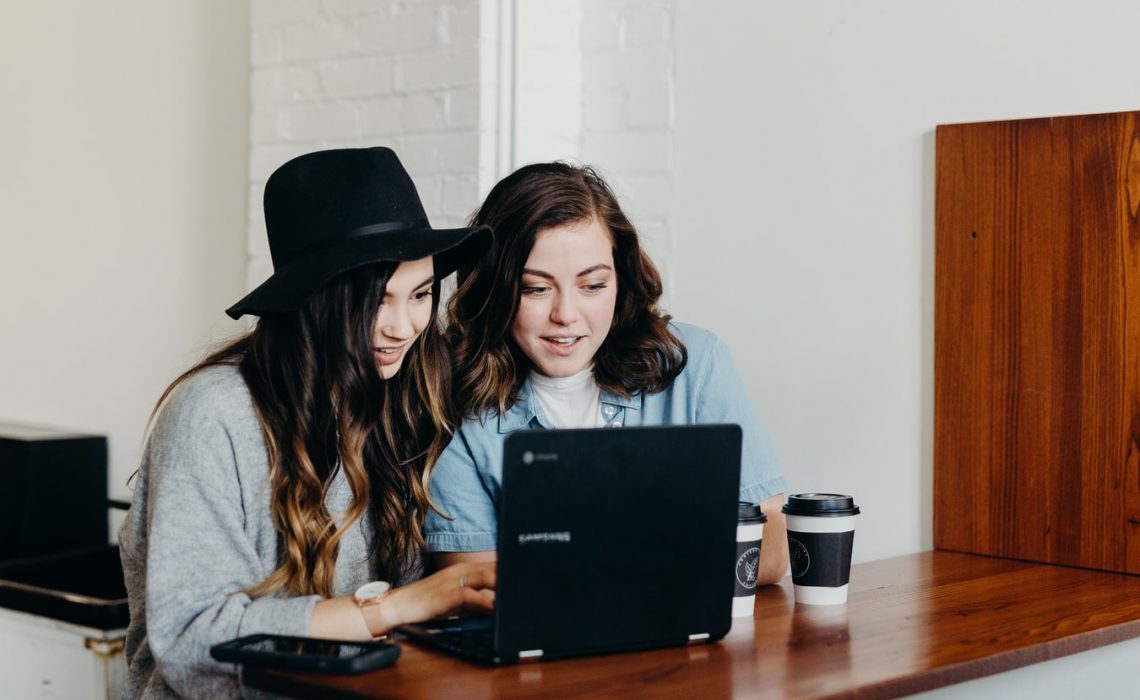 We all have our favorite bloggers who we follow and get the most of our inspiration from. Whether it's a blog on fashion, health or interior design, every one of them has one thing in common – perfect style. Every blogger pays attention to their surroundings and they often post pictures of the space where they work their magic. There's no reason not to use these stylish tips and create a little workspace of your own. No one does it better than the people who write about the hottest trends, and since every part of the world has a unique style, these tips and tricks will show you inspirations hidden in different countries.
Minimalist Asia
Asians like to keep everything clean and simple, and the bloggers embraced this trend and took it to the next level. When it comes to choosing a table, the simpler you can find, the better. A plain wooden table with no drawers is the most common choice out there. With such a big market, comes a variety of choices, so you can find interesting storage solutions that can help you organize everything more adequately. You can often see that many Asian bloggers like to use the additional storage space for displaying their favorite pieces of technology and add a new purpose to this part of their offices.
Trendy New York
Being a fashion capital of the world, New York has bloggers that dictate the new trends and there's a reason for that. If you think you can use gold, bronze, animal print or any other unconventional style, think again. This is the essence that any blogger will reccomend and we all like to use their weird combinations that work so well and implement them into our homes. With the comebacks of the 80s and 90s styles and trends, we can see a true throwback of some vibrant colors and some rustic furniture pieces. Of course, designer pieces are inevitable so be prepared to see some high-end furniture and clothes on display.
Cozy Australia
Aussies are inspired by comfort and chic vibes, and transform their offices into pleasantly designed spaces. The key thing is comfort, so you can see a lot of stylish yet practical office chairs in Sydney which are always paired up with a functional table. For additional comfort, they use a cozy rug that compliments warm wall colors. Don't let that fool you, though, because you can also see some bold color choices that prove that you can easily find true fashionistas among those Australian bloggers.
Chic France
There's nothing more sophisticated than the French design and the light palette is perfect for any type of the office. Most Parisian bloggers like to scout local flea markets because there are so many hidden treasures when it comes to furniture. This type of typical French style is easily transformed into office pieces and, with a little DIY, it can become perfect. Apart from that, you can see a lot of vintage bookcases where bloggers proudly display their favorite titles – not only do these bookcases come in handy when you're searching for something, but they also look great in pictures. 
Scandinavian obsession
This style spread around the globe like fire and reached everything from fashion to interiors, but there's a reason why. Scandinavian style is so popular because it has everything you need and it functions great – some soft hues paired up with vibrant colors and a touch of nature is everything you've ever asked for. The beauty of this design is in the details and you can never go wrong with scented candles, colorful vases and some unique decorations. When it comes to choosing a wall color, there are two most common choices: different shades of pink you can even notice on furniture pieces, and a wide choice of patterns that comes in handy if you wish to add some color into the mix. 
These inspirational styles are perfect if you're searching for a style for your home office. Bloggers always have the best ideas and you can be sure they design their own spaces in accordance with the latest trends. You just need to pick your favorite one and start making some changes – and then blog about it, of course!