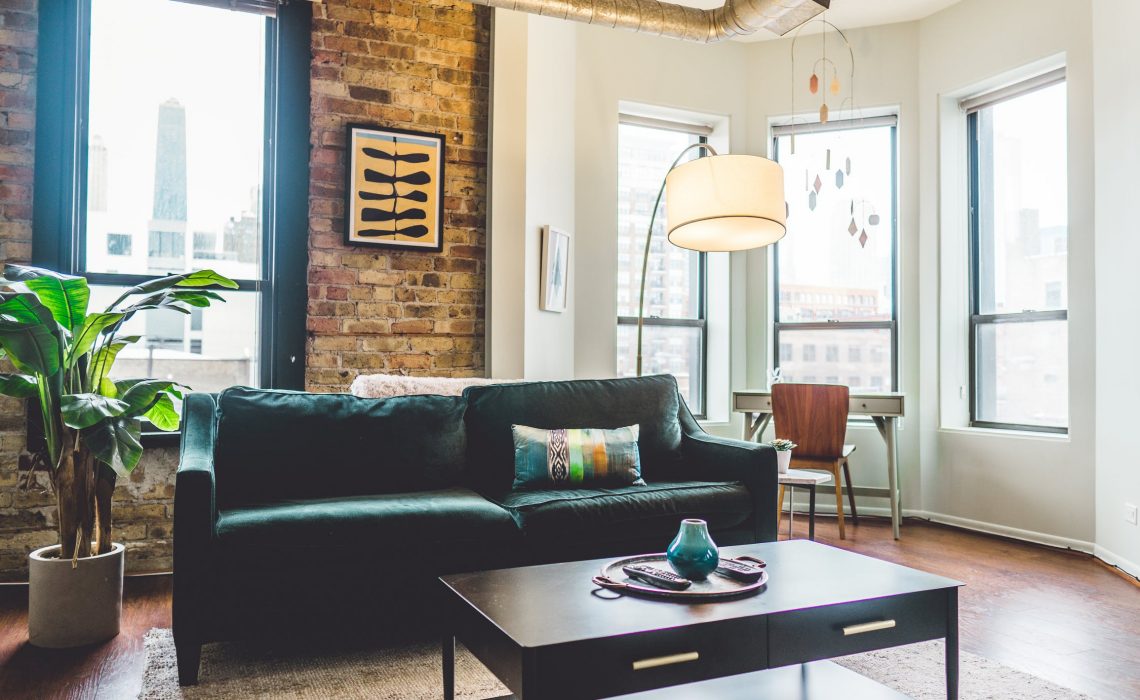 Transforming our surroundings can be quite motivating, inspiring, and it can positively affect our mood. However, we might not have enough time or financial resources to completely transform our homes, but that doesn't mean that we should give up. There are small style updates that will freshen up our living areas without having to spend a small fortune to achieve a brand new and stylish look.
Minor Updates for a Unique Bathroom
If you're aiming at achieving an interesting style for the entire home, you shouldn't leave out your bathroom just because you think there's not much you can do. You can start off by replacing the plain shower curtains with more colourful ones. If your bathroom is coloured in a monochrome hue, such an eye-catching detail will completely transform the room, especially if you go with an interesting pattern. This is not the only update you can make – your bathroom will look livelier if you add a couple of plants that will create a spa-like atmosphere. Finally, you can transform one wall, perhaps the one behind the sink, into an accent wall by adding a simple, but interesting stencil décor.
A New Vibe in the Old Kitchen

Bringing in a little contrast can do wonders for freshening up an area. If you've opted for a black-and-white décor in your kitchen, you can do a lot by simply adding details in a more vibrant colour. Even if your kitchen isn't monochrome, you can still achieve the same effect, and all you need to do is choose a colour that doesn't belong to the colour scheme. There are different ways to create a colour contrast, for example you can paint the drawer knobs, the chairs or the dining table. Another simple, but effective kitchen update is changing the sink faucets. Depending on your taste and the style of your kitchen, you can obtain vintage faucets, or more modern-looking ones made of steel or metal.
Find the best outdoor rug
You'll be surprised how a great rug can make a big difference in your exterior. There are so many ways you can use them and layering is one of the most popular trends in the last couple of years. If you decide to elevate the design of your patio with something new,  adding amazing outdoor rugs can be the best way to achieve that. Adding an element like this, can completely upgrade the look of your exterior space but still play a major role in creating a backyard you'll enjoy spending your time. On the other hand, rugs are a great way to add something different into the design and you can play with different sizes, colors and shapes in order to achieve a certain look.
Think Big, but Start Small in your Living Room

One of the simplest changes that can completely transform your living room is rearranging the furniture. This is the cheapest decorating update that can make a lot of difference in the living area. You can move the armchairs next to a window, or bring in an old coffee table that has been collecting dust in the attic. Furthermore, consider changing the lighting, since this can be an important factor in creating a stylish atmosphere in your home. You have a variety of options when it comes to lighting, including dimmers, hanging lamps, or lanterns that you can make yourself. However, don't forget to let natural light into the house to make an impression of openness and vastness. Another trick that will bring liveliness into the living room is exhibiting your collection of artwork, or even better, your children's artwork. Just frame the paintings and hang them on an empty wall, which will immediately change the vibe of the room. Finally, you can transform the look of your living room by decorating it in a completely new and modern interior style.
Restyling your Bedroom for a Goodnight's Sleep
You can achieve a more modern look that can freshen up your bedroom by lowering your bed. All you need to do is remove or shorten the legs, which will make an impression of having a completely new piece of furniture. It's always a good idea to make your bedrrom the best possible just in case you ever want to sell your house. Opting for a lovely nightstand can be a simple change that will completely restyle your bedroom, so if you want to buy a new item to add some novelty to your bedroom, you should find some interesting pieces. Additionally, you can create a note of depth by adding layers of differently patterned textiles. When it comes to bedroom lighting, you can opt for hanging lamps that can be either coordinated with the colour scheme or used to create a contrast.
You don't need to completely transform your home to have a sense of novelty. A few small changes can have amazing effects in the home décor if you're willing to follow your imagination.