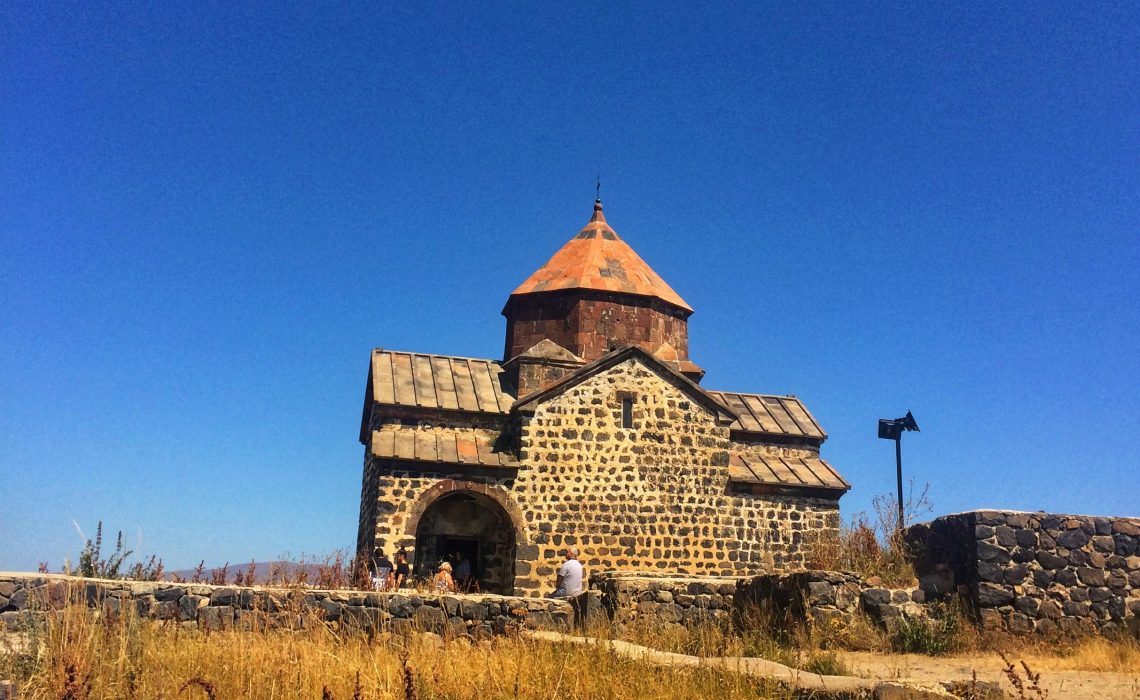 Armenia is an ancient country located at the crossroads of Europe and Asia. It is a small land known for its rich culture, 3500-year-old history, and amazing mountainous landscapes.
Every year, a constantly increasing number of people come to Armenia in order to explore this interesting land, its centuries-old customs, and traditions, get familiar with its history, and admire the spectacular and natural scenery that beginner hikers love a lot. Armenian locals are warm and hospitable. They will do their best to ensure visitors feel welcome in the Armenian beloved motherland. If you also plan a visit, check out the best places in Armenia to make sure you will not miss any good opportunity in this historic land.
#1 Churches
As you may know, Armenia is the first Christian country in the world. This is the reason that there are many churches in this country. The Mother Cathedral of Holy Etchmiadzin is the central Apostolic church in Armenia. Besides, there are thousands of other religious centers, monasteries, chapels, etc. with their unique architecture and ancient history.
In the above-mentioned photo, you may see the Sevanavank monastery. Sevanavank is located on the peninsula east of Sevan City. The church is also known as "Mariamashen" or as it means "built by Mariam".
There are other churches in Armenia as well. This is the home of ancient religious chapels, as well as huge architectural masterpieces.
#2 Lake Parz
Lake Parz is another wonder of Armenian nature. If the Lake Sevan is surrounded by naked mountains this lake is surrounded by thick forests. The name "Parz" is translated from Armenian as "Clear" and symbolizes the cleanness of the lake water. It is so clean that in the water you may see the reflection of the surrounding forests.
The lake is located at 1334 meters above the sea level and is surrounded by the Dilijan Reserve dense forests. Parz lake consists of pure water that comes from the mountains, so it has a light green tint. In the area of the shore, there are many restaurants and walking areas where you escape from the city noise and enjoy your time. This site is regarded as the most famous natural landmark in Dilijan.
#3 Yerevan
Yerevan is the capital of Armenia – the "rosy city" that gained its name due to the pink rosy tufa stone which is used for the majority of the building in the city.
There are many interesting places in Yerevan – monuments, attractions, cultural centers, galleries, museums, educational institutions, art centers, and many more places where you may enjoy your time while getting familiar with the Armenian unique culture.
The capital Yerevan is known for its nightlife. As it is a very safe city, you may organize night walks around the city, enjoy the light and pleasant weather. There are many cafes and restaurants in Yerevan where you can enjoy the Armenian unique dishes and eat tastily.
#4 Tsaghkadzor
Tsaghkadzor is one of the most popular spa centers in Armenia. This is among the most visited tourist centers situated at the heart of mother nature. The city is especially popular for winter sports. When there is no snow in other regions of the country, people tend to visit Tsaghkadzor where they find winter magic. Besides, there is a ropeway in Tsaghkadzor, as well as a zipline for extreme lovers.
You may see that there is much to see and do in Tsaghkadzor as this town offers a wide choice for people of different preferences. The Kecharis monastery complex is another most visited place in this town. Of course, being the first Christian country, Armenians could not stay indifferent to religious centers. So, if you arrive Armenia, do not miss your chance to discover more about this ancient land.