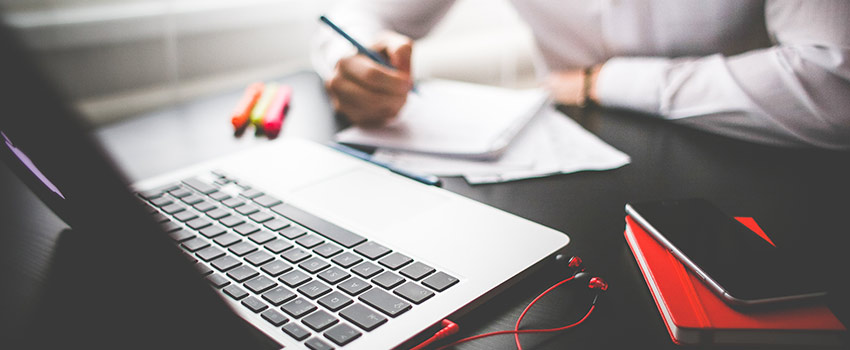 The old adage that you can't judge a book by its cover may be sound advice; however, this bit of folk wisdom rarely holds true for job resumes. As any expert will tell you, a well-crafted Cover Letter is often the difference between getting an interview and getting overlooked. Simply put, a good resume and a good Cover Letter may result in an interview, but a good resume matched with a mediocre Cover Letter stands a good chance of getting lost in the shuffle.
A Cover Letter is supposed to complement a resume, but its effectiveness depends on how well it is tailored to a specific addressee, organization, or position. Granted, form letters are fast and economical, but a "canned" Cover Letter often leads to a "canned" rejection.
That being said, job seekers must be aware that they may be sabotaging their job application if they fail to put the same effort into writing their Cover Letters as they did with their resumes.
The first step in drafting an effective resume cover is to determine the type of letter you are writing,i.e.,is it an application letter or a prospecting letter.
Application letters are used when responding to a job advertisement, or when a job seeker has knowledge that a particular vacancy exists. On the other hand, prospecting letters are used when a job seeker is networking and exploring possible job opportunities in one or more organizations.
In the next step, the job seeker needs to formulate clear and concise answers to the following questions: Why am I writing? (Advertisement, exploring opportunities, etc.)
What do I have to offer this employer? (Experience, skills, training, etc.) What are my significant achievements?
Once these questions are answered, the job seeker can begin the task of formatting the Cover Letter. Fortunately, there are many useful desktop and
on line resources available on this topic. A quick Internet Search will yield many examples and templates of effective Cover Letters.
Your research will show that Cover Letters run the gamut from the simple to the highly elaborate. But regardless of what type of letter you are writing, the following elements are common in all Cover Letters:
Salutation – Make sure you spell the addressee's name correctly and you use the proper title. If you are applying to a blind ad, simply use the listed P.O. Box Number.
Reason for writing – See above.
Relevant experience, skills, or training – Summarize from the resume.
Significant achievements – Describe with "action words" and be brief.
Additional information you can provide – References, proof of citizenship, diplomas,etc.
Contact Information – Make it easy for the hiring company to reach you.
Follow up plan – State how and when you will follow up.
As with all Business Communications, make sure your Cover Letter is written clearly and persuasively. Keep in mind that you are writing a Marketing Letter for yourself, so be upbeat. Finally, edit for conciseness. For most job seekers, one page will suffice.
In the end, remember that the way you package and present your credentials is just as important as the way you conduct yourself in a job interview. But of course, you need to be invited to a job interview. And a good resume along with a good Cover Letter remains the best way for a job seeker to get this invitation.
Good Luck!