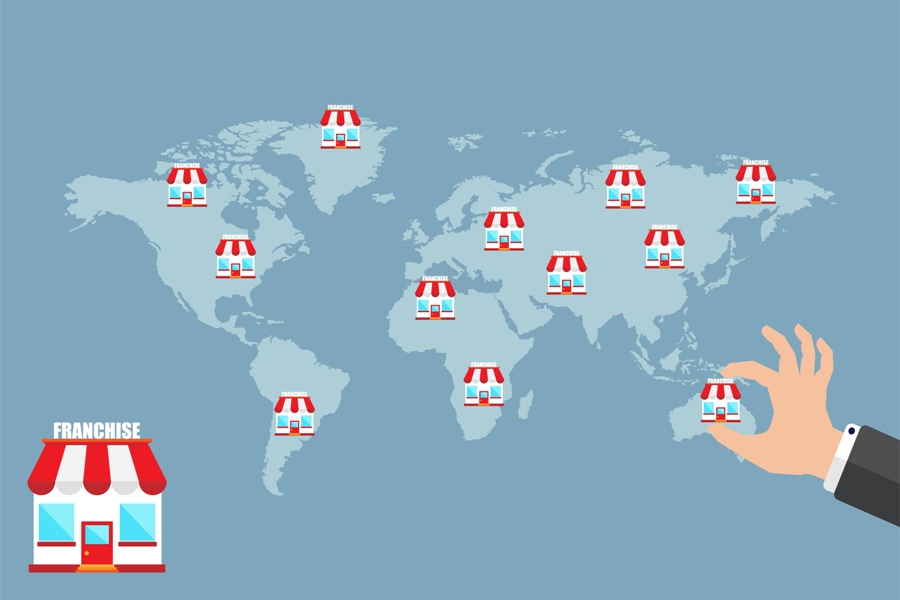 Whether you're an established business-person, or a novice entrepreneur (perhaps you've come into some money and are looking for ways to make that money grow) it can be difficult to know where to start when it comes to business. You might have a great business idea, but not enough capital to make it happen. You might not be sure of the market, or of how to grow an adequate workforce to make your business viable. If any of this sounds like you, franchising may well be an excellent option.
There are many reasons that franchising can give you an edge over an entrepreneur setting up a business from scratch. Here's a breakdown of those reasons.
Generate more interest in your business and get instant brand recognition
By franchising, you can often access detailed market breakdowns provided by the company. These help you to understand your market from day one. You will also be able to access marketing materials and resources such as pay-per-click advertising and marketing advice and training. Building brand recognition is often one of the trickiest (not to mention most expensive) parts of starting a new business. By franchising, you have this from the very start.
Gain a competitive advantage
As a small, independent business, you're very likely to be directly competing with market leading companies. By becoming a franchisee of one of these companies, you eliminate the need to fight against this competition.
Instantly grow your workforce
Having a strong brand name that people know and trust can help a lot with recruitment. For example, the Homeclean franchise (I mention it because it's one of the most successful in the world at the moment), facilitates franchisees recruitment of cleaners and clients so much more efficiently because they are part of this well known successful company. Remember your workforce is very important for your business.
Make the most of sector knowledge
By joining an established company, you can share in years of hard-won sector knowledge and have an immediate leg up into your industry as a result. Don't forget that by franchising, you're working with established and growing companies who have already used excellent sector knowledge to establish their brand.
You'll have support as well as independence
A lot of entrepreneurs shy away from franchising because they want a business that's all their own. But with franchising, you have the independence to run your branch (or branches) your way. At the same time however, you'll receive support and training from the company that you simply wouldn't have going it alone.
Conclusion
So as you can see, although the decision of whether to start up from scratch or start a franchise is completely up to you, there are some obvious advantages to both. Personally I would prefer a franchise. But others may prefer to start up from scratch. Some of the most successful companies in the world have been started from scratch. But also a lot, and I mean a lot, of franchisees have got quite rich. So really, it's up to you!