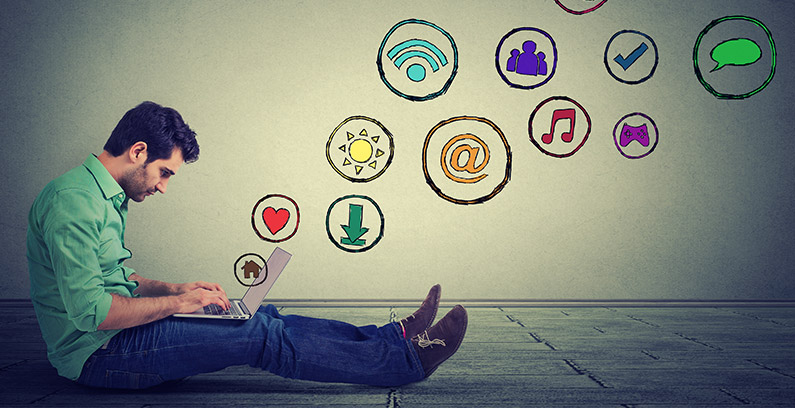 Link building is essential for small businesses. It offers great potential for improving your site's ranking on search engines like Google, which is how most online consumers begin their searches for products and services.
Some of the SEO Link building hacks that are very useful to build successful reputation are as under:
Build (and document) a process that's repeatable.
Developing an acquisition spreadsheet is crucial. As it enables you to keep track of links you want to focus on and communication between you and desirable linking sites, as well as what's working well and what's slowing things down.
Start by fixing broken links.
Easiest way to improve your backlink strategy is to analyze existing links and ensure their proper functioning and landing on the correct pages. This includes internal links, as well as inbound links from other sources.
Stop buying links.
This tip involves no action at all; just stop buying links, if you have done so in the past. Now a days , buying links can  actually hurt your site's  reputation or page ranking.
Audit current inbound links for low hanging fruit.
Once all your broken links are fixed, get some new ones. In order to do so, take a look at who's already linking to your site and give them a reason to link to you again.
Audit links to the competition.
Although  links make search ranking more democratic and people oriented, not all links are as valuable as others. Hence , you must audit existing links and utilize the ones being more authentic. Prioritizing links  would lead you to build a better reputation for your page or site.
Focus on one-to-one outreach.
Outreach can be handled in three ways: 1) one-on-one communications, 2) personal broadcast, like on social media, and 3) paid broadcast, like pay-per-click. There's a time and place for all three, but the best way for a small business to maximize its resources is to focus on one-on-one outreach.
Create relevant content for a personalized audience.
In order to create such content, you have got to bring in a third party to write an interesting article, or to design a compelling infographic for required publicity of your small business.
Track brand mentions that are not already live links.
Another way  to easily generate more links is to audit any company or brand mentions on the web that are not live links to your site. Every time someone writes, posts, comments, or reviews your brand online, there's an opportunity to add a link.
Don't overdo it with anchor text optimization.
Anchor text within content to be shared on another site, shouldn't be the same every time. Moreover , keywords must not be added to  anchor text unless it's absolutely necessary. Be aware that search algorithms are capable of recognizing manipulative practices for anchor text optimization.
        10. Avoid content that's too promotional.
Promotional, or sales-sounding content, almost never fits the mold when it comes to obtaining natural links from authoritative sources. Hence your content must never be over promotional.
We're determined that if you start off with these 10 small business SEO link building hacks, you'll be ready to take on more advanced tactics in  future with required outcome.
Author Bio:
Sheraz saleem ghouri is an upcoming article writer. He is an engineer and a business graduate. Presently, he is a senior O level teacher and a student counselor at a very renowned institution. He is interested in education, Technology, events and management writings.
You may contact him on the below address.
[email protected]