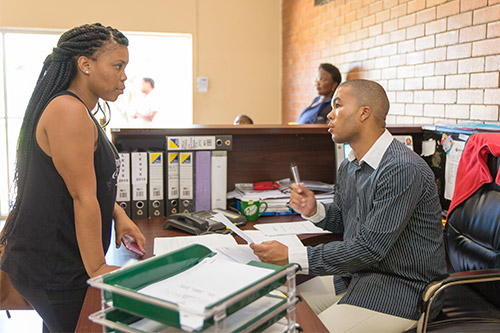 College life is indeed one of the most amazing experiences that you cherish for the rest of your life. But after it's over, you go through a big transition in your life when you enter into professional life and take up the responsibilities of a family.
Mentioned below are 10 ways your life significantly changes after your college graduation:
You Will Prefer Quality Over Quantity
Once college life gets over, you will start to look for quality rather than quantity in each and every aspect of your life. For example, instead of making several friends as you did at the time of college, you'll prefer making only a couple of good friends and would stick to them.
 You Will Take Life More Seriously And Will Become Independent
College life was loaded with enjoyment and imprudence. With the completion of your college degree, your days of enjoyment also get over. This is high-time one should develop life goals and start struggling to chase them. Gone are the days when you needed money and your parents were there to finance you. Now, the desire of being independent becomes one of your most important priorities.
You Will Have Lots Of Money But A Busy Life Without Fun And Enjoyment
The feeling of being independent and earning your own money is really a fascinating and awesome one. At the end of the day, you are not left with enough time and energy to hang out with your friends because of your busy schedule and responsibilities.
You Will More Likely Be Taking Decisions Independently
Now the time has come that the decisions, either big or small, will be taken solely by you. You will not have a counsel to guide you through any of your choices.
You Won't Be Able To See Your Friends All The Time
When your college life gets over, you will not be able to see your friends as often as you did before. Though your friends might be living in the same city as you and it will seem quite easy to stay in touch, but that won't be the case in reality. Your hectic work routines, busy lifestyle and various needs will keep them away from you, as opposed to what you might have thought.
You Will Feel Drastic Changes In Yourself
After getting graduated from college, you will meet a completely new personality of yourself. Once you graduate, you become more mature and refined as compared to the person you were in your college life.
You Will Miss The Difficult Phases Of Your College Life
As soon as you graduate from college and start off with your professional life, you will soon realize that college life was a piece of cake as compared to your practical life. You will actually miss the hard times you faced while preparing your for your exams, college assignments or presentations because those exams and assignments were really nothing when compared to the life you will have to live now and ahead.
You Will Actually Discover Yourself After College
People say that college is the time when you discover yourself and find the real you. In reality, it is just THINK you've discovered yourself, but the real discovery actually starts after you graduate.
You Will Seek Permanency In Life
Individuals start feeling a bit more mature and grown-up when they begin taking some serious moves towards life. Since college life was packed with so much fun and being carefree, no one considered making some dedicated moves towards life. However, after college, life influences you to consider this matter genuinely.
Sleep Will Become More Important To You
Since you're working exhaustively 5-6 days a week, mostly 9-5 a day in your professional life, getting enough sleep becomes your first priority as compared to hanging out with friends in your college times.

About Writer : Alison Cerys works as a Senior Marketing Professional. When she's not blogging, you can find her working with expert dissertation writers at various academic forums to assist college students online. She is also an experienced blogger who loves sharing her experiences in college and guide recent college graduates about their life ahead.