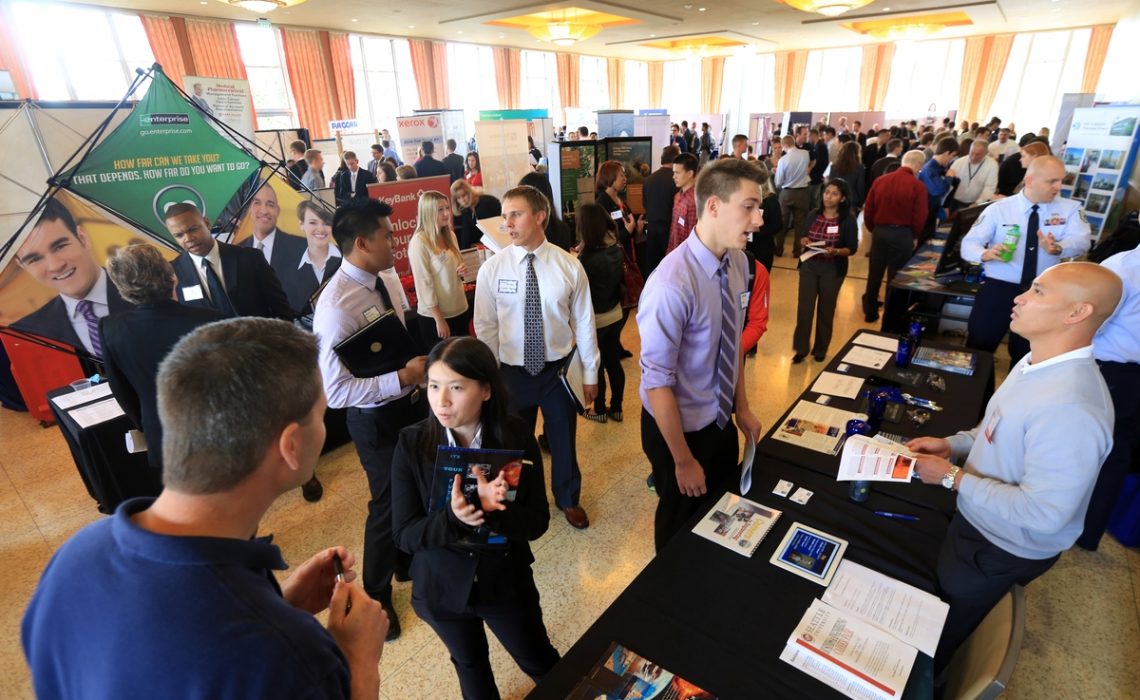 Job fairs are attended by large crowds of people all looking for employment. It is not just these job seekers however that need to make a good impression. The companies that have set up at the career fair must also make themselves noticeable to those that pass by. After all, the main goal of a job fair is to recruit the best people possible. This can only happen if you stand out in people's minds. Your company is probably one of hundreds that are all competing for the best talent on the market. Here are some tips for how you can make your company more conspicuous:
Be Eye-Catching
This is the first step of garnering attention from the bustling crowd. This is how you draw more people to your stand. You can do this by setting up branded marquees. This will allow for your company logo to be proudly emblazoned on all sides of the tent. Do something impressive that will make people remember your business even several days after. Visual stimulation is the best course of action. People are more likely to approach your area if their eyes are drawn to it first. Always remember to stand out and not blend in with the surroundings.
Keep It Simple
If you want people to remember important information, your best option is to keep it simple. You should provide them with the outline of what your company does and what roles are available to them within it. Avoid turning away people with long, winded lectures. Once you are done speaking to them, give them some written material – again concise – that they can take home with them. This is simply to further reinforce the message that you have already provided. It is also to help the individuals to be able to quickly recall the necessary information about your company and what you are offering.
Be Personable
Honey, not vinegar, is what is needed at job fairs. People will be more excited to work with employers who they find agreeable. When you are representing your company at a career fair, individuals assume that what is true about you is also true of the company. This is why you should smile and make eye contact with people. You should engage with all those that come up to you. Do not disregard questions that they ask and try to be as helpful as possible. It is also important to be patient with people. There may be some that ask a lot of questions or might be a little confused about your company. It is imperative that you do not snap at or turn away anybody.
Giveaways
It does not have to be expensive or sizeable but it's always nice to part with a gift. Try to give individuals something that they will use on a daily basis. This will work as a reminder about your company. The businesses that offer people small tokens are the ones that are usually remembered by potential employees. It will also increase individuals' positive feelings about the company. This, in turn, will increase their eagerness to work with the business.
These guidelines will help you to stand out any career fair. You can make the most of such events by interacting with the individuals that you would like to hire. When you make a good impression on people, it increases the chances of individuals applying for your company.