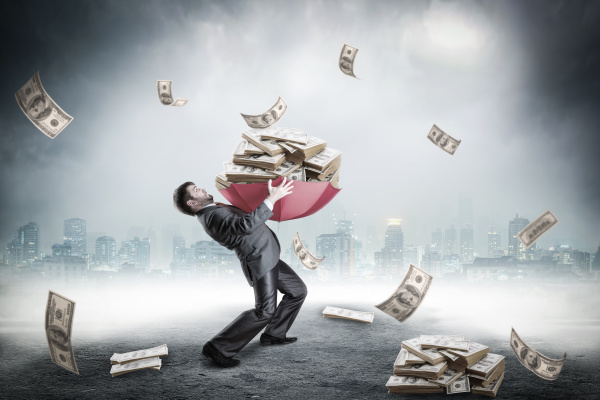 When it comes to applying for a loan, you need to focus on your credit score or rating. If you have this information at hand before you apply for a loan, you will be able to make a more informed decision about which company is best to apply with or which sort of loan you should apply for. While every company has their own judgment on credit scores and there are different ways of calculating credit scores, you'll find that there isn't a big difference between the different measures and evaluations. This means that obtaining a credit score will give you a ballpark figure upon which to base your decisions on.
You should check your credit report from time to time, even if you aren't looking to take out a loan, to ensure that the information contained within your loan is correct and up to date. Incorrect information in your credit score may cause you problems and prevent you from obtaining the best style of finance for your needs. It makes sense to be proactive when it comes to dealing with your credit score and ensuring your rating is an accurate reflection on your credit activity will stand you in good stead in the long run.
Ask around when weighing up your options
To be honest, obtaining a loan, finance or credit from a lender should be one of the latter steps you take in raising money. You should examine your savings for any money and if you don't have savings, you should look at the possibility of making savings in your monthly expenditure. There is also a great deal to be said for asking friends or family members if they can provide you with funding or money to tide you over.
A lot of people don't like talking about money with their friends or family members, and it is easy to see why this would be a difficult subject to bring up. However, there is definitely a lot to be said for speaking to the people closest to you because they may be in a position to help you out. This will usually provide you with the money quickly, at an affordable rate of interest and in a manner that is more relaxed than a formal loan.
Of course, you need to make sure that you take this loan seriously and it is of benefit to draw up an agreement between you and the lender. If the agreement isn't met, there will have to be consequences and you also need to ensure that your friendship or relationship is strong enough to withstand any financial issues or disagreements that may arise.
You should still look to banks first for a loan
If you haven't managed to raise the funding you need after these steps, you will need to turn to more professional organisations for support. A bank is likely to be the first port of call when it comes to obtaining finance but if you have bad credit, a bank will be unlikely to provide you with a loan, or at least with a loan that is affordable. There will also be credit union options that may be suitable to you, so it makes sense to look at all of your options.
If these options are not suitable to you, or you find that your poor credit score is getting in the way of obtaining a reasonable rate of interest, you should consider a guarantor loan. This is where the presence of the guarantor offers a degree of comfort and security for the lending company. The good credit score offered by the guarantor allows them to charge you a better rate of APR than you could obtain if it was being based on your own credit score.
There is a need to understand the level of responsibility that is being placed on the guarantor. If the borrower fails to make payments on time and in full, the lending company will turn to the guarantor for the remaining payments. If the guarantor is unable to make the payments, they can be pursued further and their own credit score is likely to be affected.
A guarantor loan is often the most attractive and effective solution for people with bad credit looking for a loan, but it is a serious loan. If you are keen to obtain the best finance available to you, chat with people who are willing to be your guarantor and make sure that everyone is satisfied with what is on offer.
Andrew Reilly is a freelance writer with a focus on news stories and consumer interest articles. He has been writing professionally for 9 years but has been writing for as long as he can care to remember. When Andrew isn't sat behind a laptop or researching a story, he will be found watching a gig or a game of football.