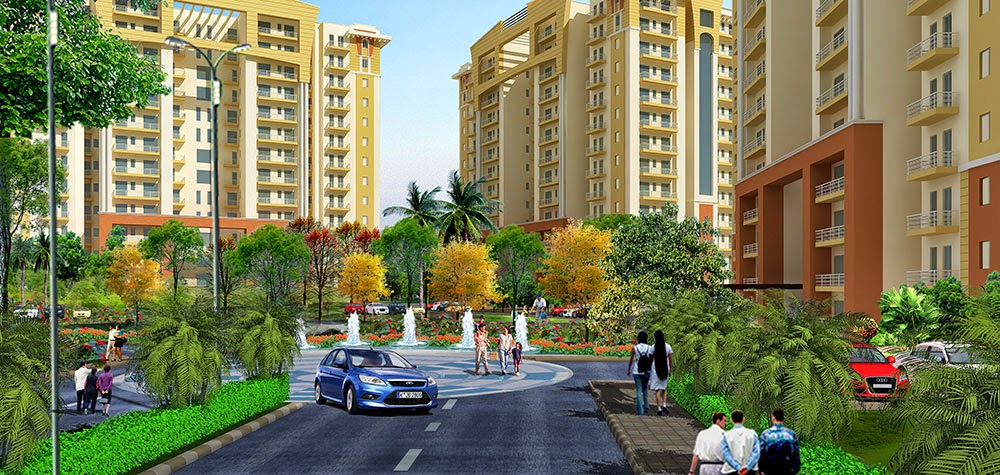 When you look for an office space, there are a few things that you should keep in mind. That includes, the available space, surroundings, connectivity, and most importantly the company that is building the project. Each and every point is important and if any space is able to stand on all these criteria then that place is "a must grab".
Having an office space in Noida is a new trend among investors and startups alike. As the space required to open up an office in Gurgaon and Delhi is becoming costlier, investors are now focusing their attention towards Noida. Even the geographical position of Noida, and the recent efforts by the Noida development authorities, the State Government working alongside the Central Government projects, have imparted the region with the necessary boost. With space in Noida being readily available for grab, construction, and upcoming companies are spending significantly to open up an office of their firm in Noida as well.
Indian Prime Minister Narendra Modi is projecting India as a Bright spot for investment purposes in the current Global Slowdown. In his speech today he assured the investors that his government will help them in every way possible like simplifying the tax regime along with IPR protection.
When we talk about commercial space in Noida, the most prominent name that comes up is of the Centrade Business Park. Let us evaluate it now on the above mentioned parameters, and decide whether owning a commercial Office in Centrade Business Park is actually beneficial for your business or not.
 Availability of Space:
 It is designed and being developed by one of the brightest minds in the country. It is not like any other office complex. It is at par with the best commercial space available in the world. With retail stores, food courts, Lecture halls, Auditoriums and Seminar halls what more do you need? The offices in Centrade Business Park are of vary sizes, so that an investor or an entrepreneur can buy the office according to their requirement.
 Surroundings:
KRasa's Centrade Business Park is located in a place that house the corporate offices of many prominent companies. Also, many new corporate offices are being developed in the nearby location by various multinational companies. So, if you invest in it right now, when the construction is in full flow, then you can reap huge profits after the project is complete. Companies like Advant, TATA, Adobe, Stellar, and MetLife have offices in the sectors surrounding Centrade Business Park.
 Connectivity:
 Upcoming Metro, More than 380 new bus service launched and direct connectivity via road to all major places in the National Capital Region. KRasa's Centrade Business Park is a suitable location for your office.
 Builder's Reputation:
 Centrade Business Park is being developed by KRasa group from scratch to finish, so there's no point of discussion here. KRasa is one of the top notch internationally acclaimed construction company in the Country.
 If we have to score KRasa's Centrade Business Park on a scale of 1 to 10, then it is an easy 9. With 10 being the ideal place to put up your workstation.