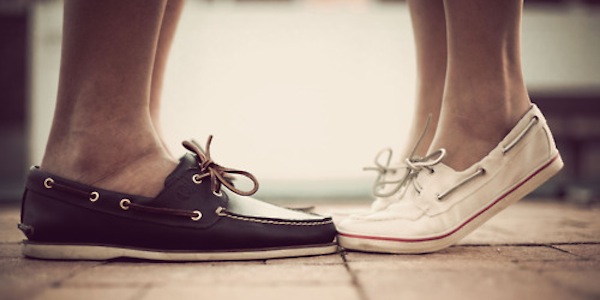 Shoes play a very important role in making your complete look for any event. People spend good money for getting the perfect pair of shoes for themselves. But with the styles continuously changing and clothing trends continuously changing it's very difficult to keep up, many people might have a pair of shoe specifically for one dress, but that's not quite possible for everyone. You cannot buy so many shoes; you would like to buy a pair that would work with everything.
But unfortunately that cannot be done; below in the article you will get to know that, what are the few basic types of shoes that you must have in your wardrobe.
5 Must Have Shoes for Every Man:
As said above it's impossible to have shoes for every look, therefore you must have at least these few type of shoes to complete your all types of looks:
Sneaker:
The most common form of casual shoes for men is the sneakers. You must have these for your weekend's cool dude look. These shoes look well with casual pants and trousers, you can buy coloured sneakers to go with your coloured tops they look cool and stylish.
Casual office shoes:
Since you all have to go to work somewhere, you would need some shoes for it too. You must buy at least two different types of casual work shoes, one black and one brown pair will do the work for you. You can use them for your daily work look, but remember they are not your dress shoes.
Boots:
Boots are the most stylish type of shoes; you can wear them in winters or for any adventure event. They are bigger than your normal shoes, and have a large variety too. You can use them for trips and winters look. They are a complete no for your business look.
Dress shoe:
As the name suggests, you would need a pair of formal wear shoes to complete your wardrobe. These shoes are made up of leather and again have a large variety too. You must have a pair of these shoes to complete your formal look. They look the best with suits, be it on a business meeting or a wedding.
Athletic shoes:
Athletic shoes as the name suggests are shoes made for sports. Every men must have a pair of these sport shoes for running, exercising, jogging etc. these shoes are can be wore casually too, you can use them in mid summers with your shorts, they would look great.
Guidelines for Shoe Purchasing for Men:
Since selecting the right shoe for all event could be very difficult, below are some tips that would help you pick the perfect pair for yourself.
Know the activity:
As mentioned in the article above, there are many types of shoes particularly for an event; therefore it is very important that you know what type of shoes you want to buy.
Look for the material:
It is very important that you select the right material shoe, there are shoes with soft soles and these are the best type of shoes as they are most comfortable to wear.
Size and price:
The last but the most important thing to look for is the size of the shoe, you must try the shoe before purchasing it and the shoe must fit your feet perfectly. You must not really consider the price if you have found the perfect pair for yourself, because an imperfect and cheap shoe would not work long for you.