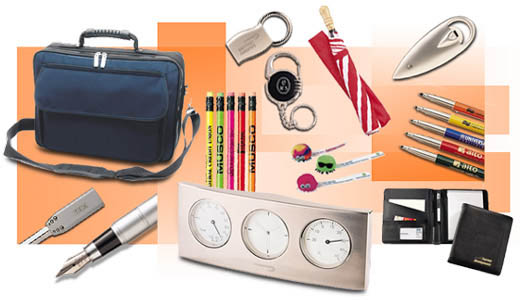 Gift giving can be quite tricky. In fact, it can be a very tedious and nerve wracking process especially if you are not sure of what to give your clients or boss.
One of the things people dread during the holidays or other special occasions is the idea of having to come up with a gift idea. It's not the actual gift-giving that they aren't excited about but the unnecessary stress that comes with having to think about the right corporate gift.
Premium corporate gifts can be a deal breaker for some people. That's why those in charge of finding gifts spend an awful lot of time and effort to come up with the perfect corporate gift.
Why? It's because the choice of gifts will speak a lot about a company and how it values its clients, suppliers, and employees. Corporate gifts are crucial in establishing trust and maintaining good relationships with everyone involved in the business.
To ensure future business with the integral people, it is important to express appreciation. One way to do that is through gifts. These tokens of appreciation will make any person feel trusted and valued. These can speak a lot of how one company values its relationships with the people (or entities) it does business with.
Having said that, it is very, very important to make sure one picks the right corporate gifts. These need to be of high value (not necessarily expensive) and something that the recipient will be happy to get. Plus points if it's something memorable; something that will stick to the recipient's mind.
Here are few guidelines in making sure that you're adding value to premium corporate gifts:
Get to know the recipient. It pays to spend a little time getting to know the person(s) you're giving gifts to. This is to ensure that you come up with something he (or she) will actually be excited to receive. You don't need to ask personally. You can use social media or look up the person's bio online.
As much as possible, avoid giving office supplies. This is a huge no-no. Anyone who intends to give away a stapler or pen holder should stop in his tracks. There's nothing remotely exciting about getting office supplies. Whoever you're going to give it to could simply toss it away because there's a huge chance that he has it already.
Don't be too constrained by budget. Remember that the best corporate gifts aren't necessarily expensive. They don't need to be cheap either. You just need to focus on quality. Think about functionality, if you're having a hard time coming up with an idea. Think of something the recipient will be able to use. That's a good starting point.
Make it a little personal. If your client or supplier has kids, it's certainly a good thing to find something that the kid can use and/or enjoy. As parents, they will surely appreciate it.
There you go. These simple tips should help make it easier for you to figure out which gifts to give during those special holidays.