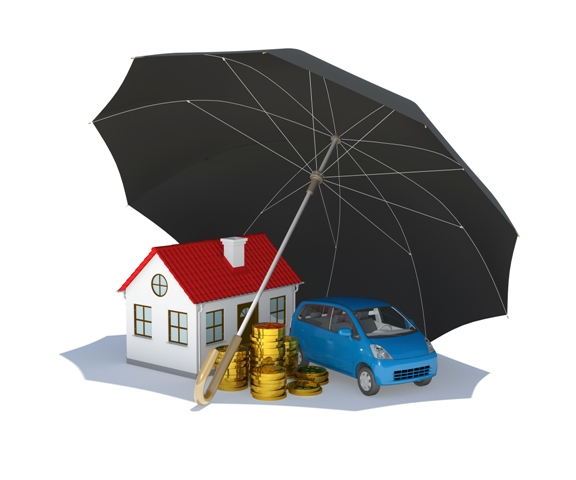 BUYING property insurance is rarely at the top of anyone's 'great fun to do' list but it is a necessity to protect your home and assets against disaster, theft or accident. This guide will help you to get the best property insurance at the lowest price in the quickest time possible. Just follow the steps set out here.
1: The first thing you need to do is find out the rebuild value of your property. After that you need to determine the value of all the contents.
To work out how much it would cost to rebuild your property you could commission a survey. That is the expensive option. You could also use an online calculator but these offer spreads of value so wide that they are little better than a guess.
The best way to get a reasonable approximate of the rebuild cost is to look at the mortgage valuation and what they say it must be insured for. Then add around 5% inflation on a compound basis until you get up to date. That should work for properties bought in the last 10-20-years OK. Add a little at the end if you think it is needed.
Working out contents value can be a lot easier. Go through each room and start totalling everything up. It's best if you write a list and put values beside. And support that with photos if you can. If that's all too much, then just make a mental note of the growing total as you go room to room and make sure that you get property insurance to cover the total at the end.
On your contents insurance you will also need to specify any valuable items. I'd suggest that anything over £1000 needs specifying separately – which will include a lot of jewellery and some electronics. Think carefully before you add bicycles or away from home cover to your property insurance, as they will inevitably lead to an increase in cost of insurance. Do you really need this cover?
Now you've got your rebuild and contents values, you can go to the easy steps.
2: Visit www.thepropertyinsurer.co.uk and get a quote for property insurance or home insurance.
A lot of the questions suggest popular answers but you will need to confirm or answer three pages of questions about you and the property you want to insure. It sounds worse than it is and takes just five-minutes in practice.
Once you've filled in the forms, you need to register a username and password so you can recall your quote and details in the future if you ever need them – like on renewal.
3: The Property Insurer will now present you with a list of brokers and the best prices they can offer for your insurance. This is price comparison at its basic form and allows some of the best UK providers compete for your business quickly and efficiently.
You can now select the one that best fits your criteria (normally the cheapest at the top of the list) and buy instantly online or give them a call to talk it through.
4: The final step comes after you have bought the insurance online. You can get back to your life for another year. The whole process start to finish should take no more than 30-minutes and if you know the values for rebuild and contents, could take as little as 10-minutes.