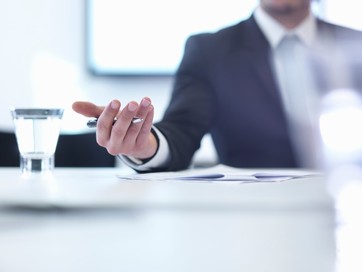 The financial aspect of any new business venture is one of the most difficult parts. While owning a franchise or multiple franchises can be quite a lucrative business, the start up fees can be overwhelming. Many people end up ignoring franchise opportunities because they believe they do not have the financial means necessary to get the business up off the ground.
However, there are plenty of creative ways to finance a franchise. Once you have researched which franchise you are interested in via FranchiseExpo.com, use these creative ideas to back your new business venture:
Assets
On average, 68 percent of start-up financing comes directly out of pocket, according to Consumer Reports. There are plenty of ways to leverage your assets to finance a new business, even if you do not have many liquid assets in your accounts.
For instance, consider a home equity line of credit, or home equity loans. Or, consider borrowing from your IRA. While different IRAs have different borrowing stipulations, you could potentially be able to borrow nearly $50,000.
Angel Investors
Angel investors are successful business owners who have the financial ability to finance a new business if he or she believes the business has a high growth potential. However, money from an angel investor is an equity investment, meaning that the investor now owns part of the business.
Friends and Family
While asking friends and family for a loan can potentially lead to awkward situations, it is a viable option, especially if you set up a contract that details the loan's parameters.
Actually, most financial planners suggest creating a contract in this situation so that both you and the financial backer have a concrete document detailing where the money is going and how soon you will pay it back. Disclose within the contract what their role in the business is—partner, silent partner, or simply a financial backer.
Credit Cards
Using a credit card for financing is a fantastic source for large amounts of capital. Most small business credit cards can offer limits as high as $10,000, $20,000, or $50,000. However, although these provide immediate funds, small business credit cards are known to have high interest rates, which can lead to significant financial if you are not careful.
Bank Loans
Bank loans are one of the most traditional methods for small business financing. However, bank loans are usually the hardest to acquire unfortunately. Many lenders can be stingy on who they offer loans to because they do not want to lend money to a business that cannot feasibly financially support itself. When you meet with a lender, bring with you your business plan, financial projections, and someone who can co-sign the loan with you if need be.
Do not let financial trouble stop you from pursuing your business dreams. Choose the financial method that best meets your business goals so you can begin your journey to business success as soon as possible.