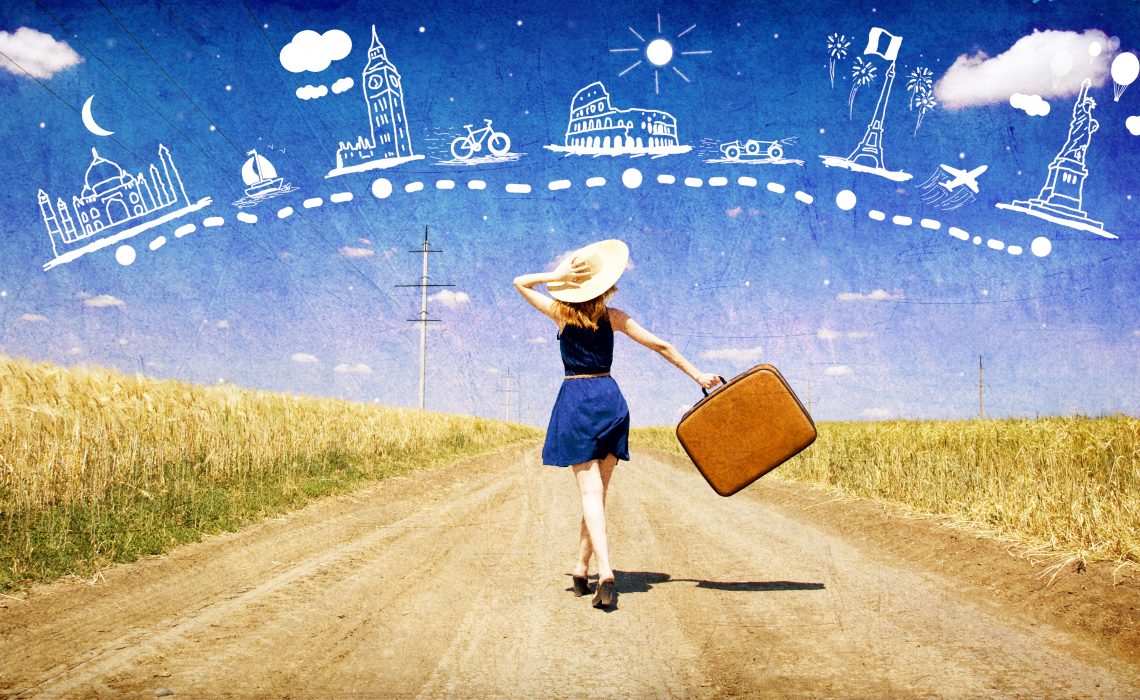 Traveling the world is a goal that many people have, but most of them do not get to do it due to
high expenses. However, it is possible to travel on a budget and still get to enjoy the
experience. Here are tips that will help you travel the world with a limited budget.
Travel During Off-Peak Times
It is cheap to travel to countries during their off-peak season, which is the period when tourists
are not in high numbers. The off-peak season of your country is not the same for the rest of the
world. This statement is crucial because you may travel from your country during a low season,
but getting to another country, tourists are in high numbers due to various reasons.
Therefore, check to confirm that no activity that interests tourists is going on in your destination.
During low seasons, the cost of hotels, food, and amenities will also be low. It is not wise to
travel during festive seasons as businesses in your destination usually take advantage by
doubling their prices.
If you want to travel and have fun with your limited budget, travel when hotels are not expecting
any tourists. During this time, you will spend less and you will have maximum fun because you
will have the whole hotel swimming pool to yourself.
Carry Your Travel Supports
Nothing is more stressful and irritating than traveling to your destination, only to experience pain
the moment you step off the plane or bus. Therefore, it is vital that you carry with you your travel
supports, including your neck pillow and earplugs.
Choose the best neck pillow to support your head in a comfortable position. The neck pillow
also helps your head remain in place when you are sleeping. Therefore, your head will not fall
from side to side, as this is one of the common causes of neck pain after travel.
Earplugs are also essential to have when traveling. Traveling by air is noisy, and this can irritate
your ears. Avoid these issues by choosing earplugs that will protect your ears. These travel
supports ensure that you land peacefully and are ready to explore your destination.
Stay in Hostels or Airbnb
Hotels are usually expensive; therefore, it is important to look for a cheap option such as hostels
or Airbnb. While they do not offer luxurious suites like hotels, they are well kept and you will pay
less.
Find hostels that have been highly ranked by previous clients. These hostels are usually clean
and you will get excellent room service. Airbnbs are people's primary or secondary homes that
they rent to travelers for a particular period. The Airbnb house will typically have all the
appliances and necessities that you need.
Breakfast is usually served at Airbnbs. Therefore, it will be affordable as all you have to cater to
is lunch and dinner. If you want to travel the world on a limited budget, stay away from
expensive accommodations.
Book In Advance
It is advisable that you book your accommodations in advance because paying when you arrive
will be more expensive. Also, booking in advance gives you enough time to go through a couple
of hostels and settle for the best. Last minute booking will make you pick rooms that do not
meet the standards that you want.
Talk With Other Travelers
This is the tip that will significantly help you travel on a limited budget. Travelers have formed
many groups on social media platforms where they share their experiences. Join such groups
and ask for advice on how to travel on a budget.
People will give you tips that worked for them. You will learn a lot about traveling on a budget
from these groups. Also, look for travelers who have been to the destination that you are
planning to visit. Ask them about the affordable hostels and the fun places that you can visit
without breaking the bank.
Get to Know the Locals
Getting to know the locals will help you when you are negotiating prices. Befriend one local at
the hostel, and he or she will show you the ropes of the area you're visiting. This is because
they often know how to speak to the vendors of the area and can negotiate the price of things.
Vendors are aware that tourists do not know the local price. Therefore, they usually try to raise
prices for foreigners.
Also, getting to know the locals will help save you from splurging money. Do not move around in
a cab looking for a particular place when you can simply ask for directions from a local.
Shop at Local Markets
Since shopping is usually one of the many planned stops while traveling, it is vital to know the
local markets at your destination. Shopping in malls can be expensive. Find the nearest local
market near your hostel or Airbnb and visit it anytime you want to shop.
Use Public Transport
Traveling by car is expensive because you have to pay for the fees to move it from the country
to your destination. Also, you will have to fuel it every time you are out exploring. Therefore, if
you want to save on money, it is essential that you travel around using public transport.
Show the driver the location that you are heading to and you will be dropped off there. Public
transport services are usually cheap in every country. As mentioned earlier, it is vital to talk to
the locals as they will also help you find the right public transport to take in the direction that you
are going.
Learn basic words in the local language, such as how are you," "thank you," "excuse me," and
"welcome".This will make the locals feel appreciated and they will not hesitate to help you.
Visit Free Museums
Many countries have galleries and museums that are free on certain days. Do your homework
to know which museums to visit and their locations. Museums and galleries have numerous art
collections and historical works that are worth checking out.
Traveling around the world can be exciting. If you're on a tight budget, be sure to follow this
guide on ways to travel the world while on a limited budget.