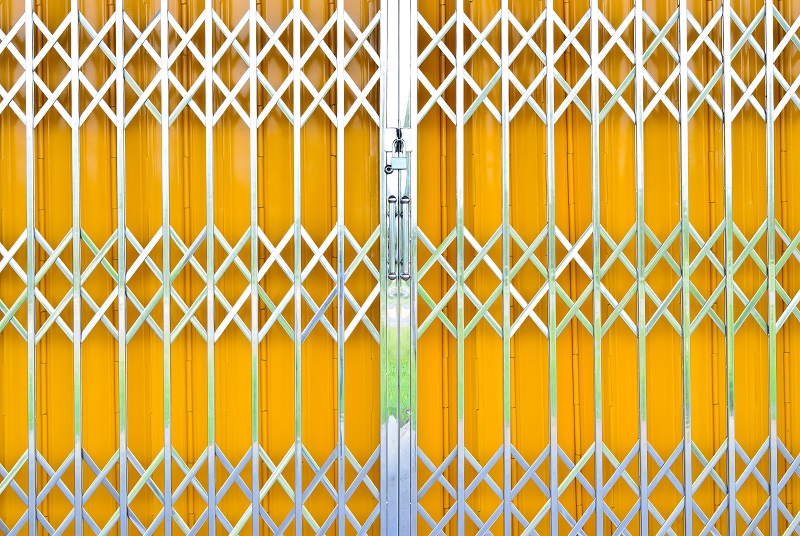 Hardly a month goes by when one does not hear news of some shooting somewhere or of terrorist attacks. Although such news occurs at public places, local criminals are also a bane in today's world. It is in your interest to keep yourself and, more importantly, your home fully protected against any possible intrusion or attack. One of the weakest points in homes is the door. While traditional doors are aesthetic enough, from the viewpoint of security, these are just not enough. It always pays to install high security doors in homes as one of the best safeguards against any attack or attempts at intrusions. High Security doors foil attempts at breaking in and, if you like, you can opt for bullet resistant security doors, fire resistant security doors and even hurricane and storm resistant doors.
Types of high security doors for homes
The simplest method to provide additional security for home entrances would be to install door armor and door armor jamb to keep homes protected against efforts at burglary. However, this may not be enough against all eventualities.
If you want maximum security you could get a shield door with multi point locking system, 14 gauge steel construction, bump and pick resistant cylinder lock and shatter-proof or bullet-proof glass. Typical security door leafs are welded to form 45 mm thick door leaf with honeycomb paper core, reinforcing pads and T section astragal. These doors are matched with door frames with 4.5mm thick steel plate reinforcements at hinge and lock points. From the outside it can be designed to resemble a traditional door.
Similar in basic construction but with minor difference is the bullet resistant glass door with bullet resistant glass panels. The glass panels can make all the difference between life and death while allowing homeowners to see who is on the outside. You can even opt for high security windows with bullet resistant glass and forced entry resistant frames. Such doors are rated UL 1 to 8 according to UL 752 ballistic standards.
High security doors for homes can be customized for forced entry resistance.
Bullets are not the only threat. Explosives can also constitute a threat in which case blast and pressure resistant doors are ideal. Made of heavy gauge steel with steel rib core and interior armor plate, these doors keep your home protected against explosives.
For homes located in tornado and hurricane prone areas, high security tornado resistant doors that meet ICC 500 standards are best. In industrial and commercial applications such security doors are easily recognizable. This may put off homeowners who may not like the look. There is nothing to worry about. High security door manufacturers offer amazing customization that will effectively hide all the security features with various finishing options:
Wood stain finish on the outside makes it appear that the entrance door to your home is made of wood. Alternatively, manufacturers of high security doors may offer lamination or veneer on the outside.
This effect is further enhanced by the use of 3d milling and explosive/bullet resistant glass inserts custom shaped to give an aesthetic look and also provide a window from which you can view visitors without putting yourself at risk.
The high security door for homes includes the door panel as well as the door jamb and it requires careful installation so that the door serves its purpose. Manufacturers offer installation services so you need not worry about this part.
High security doors are one-time investment. They will last a lifetime and provide total peace of mind. You know you, your home and your family are safe and secure against any threats.